Top 10 MBA Programs in the USA | Know the Admission Process and Requirements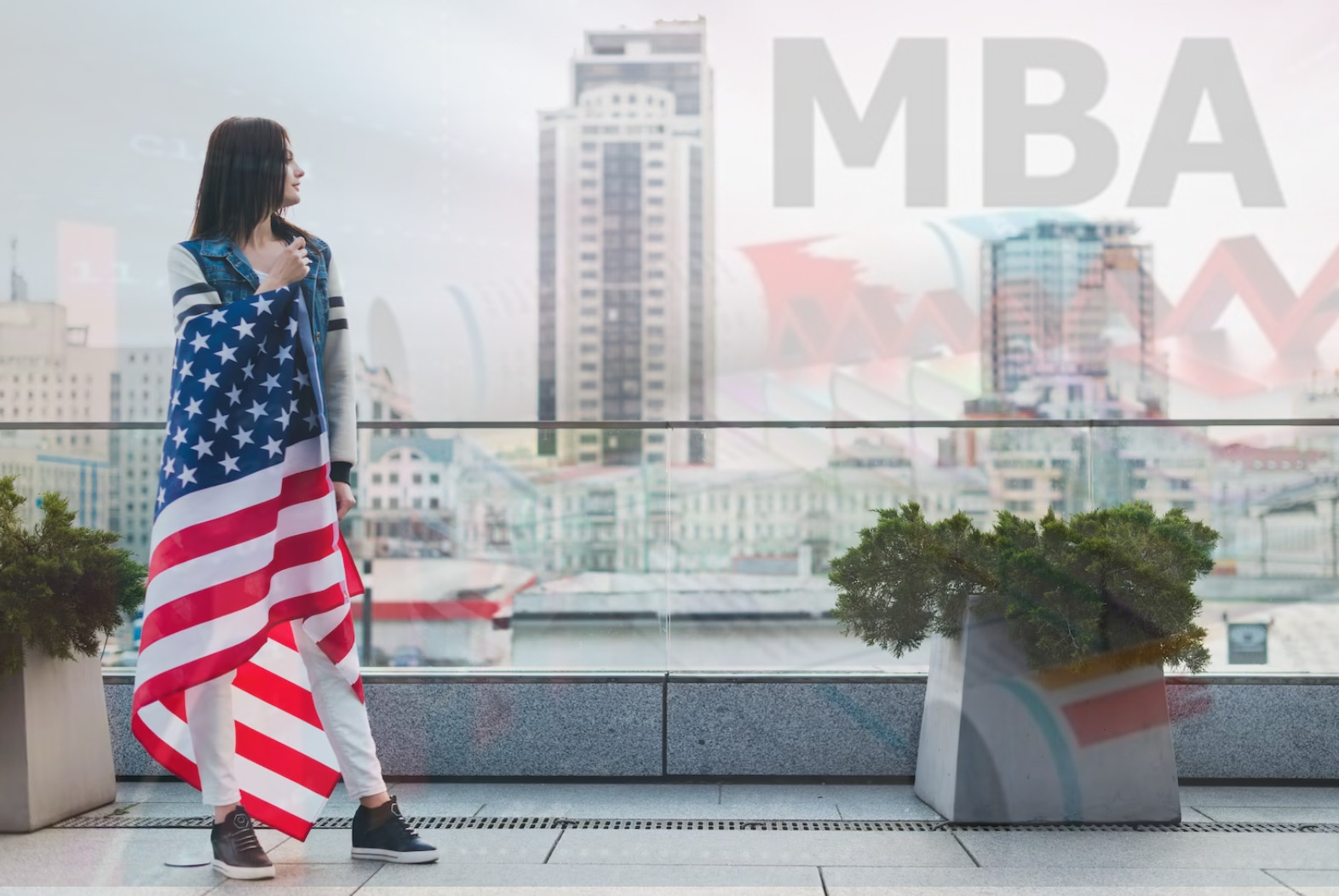 Getting an MBA from a top business school in the United States can be a great way to advance your career and open up new opportunities. An MBA provides valuable business skills and knowledge, expands your professional network, and signals to employers that you have what it takes to be a leader.
Choosing the right MBA program is a big decision that requires research to find the best fit for your goals, background, and interests.
Here is an overview of 10 of the top MBA programs in the U.S. for those considering applying:
Also read: Why study MBA in the USA?
#1) Stanford Graduate School of Business
Widely regarded as one of the best business schools in the world, Stanford GSB stresses academic rigor, innovation, and entrepreneurship. The average GMAT score is 737, and the acceptance rate is only 6%. Stanford takes an integrated approach to management education with no academic departments.
The two-year, full-time MBA program has a small class size of about 410 students to encourage a tight-knit learning community. Stanford MBA graduates take leadership roles in technology, finance, consulting, entrepreneurship, and more.
#2) Harvard Business School
With a reputation for excellence and selectivity (11% acceptance rate), HBS aims to cultivate leaders who make a difference in the world. The innovative HBS curriculum uses real-world business cases to teach students to think analytically and lead with integrity.
HBS pioneered the case study method of teaching. The class size of around 900 students is larger than other elite programs. Major companies like McKinsey, Bain, Amazon, and Apple highly seek after HBS graduates.
Also read; Details about studying in USA from Nepal
#3) University of Pennsylvania Wharton School
As the world's first collegiate business school, Wharton has a far-reaching network of over 98,000 alumni around the world. Wharton MBA students can choose from among 20 academic concentrations. The program has a cooperative learning environment with a class size of 850 students.
Wharton also offers a healthcare-focused MBA through the Roy and Diana Vagelos Program. Over 270 firms across various industries come to Wharton annually to recruit MBAs.
#4) MIT Sloan School of Management
MIT Sloan is best known for its finance, entrepreneurship, and technology innovation strengths. The MIT culture prizes collaboration and thinking outside the box. Sloan pioneered the field of financial engineering and is home to 13 Nobel laureates on faculty.
A typical MIT Sloan MBA class has about 400 students representing over 60 countries. Graduates become successful entrepreneurs and leaders in fields like investment banking, consulting, and tech.
#5) Columbia Business School
Columbia Business School in New York City aims to develop leaders who create value for society. The MBA program has a core curriculum focused on management, leadership, and the entrepreneurial mindset. Students can choose from 15 career-focused concentrations.
Columbia offers a popular Executive MBA program for experienced professionals. Many graduates go into careers in marketing, consulting, finance, and more.
Also read; Things to know about USA: USA study guide for Nepalese students
#6) University of Chicago Booth School of Business
Known for its reputation in economics and quantitative analysis, Chicago Booth stresses an analytic and data-driven approach to business. The flexible MBA curriculum has minimal core requirements, so students can customize their education.
Coursework is project-based and collaborative. The school is praised for having one of the most intellectual MBA environments. Booth also boasts the largest alumni network of any business school.
#7) NYU Stern School of Business
NYU Stern has an urban campus located in vibrant downtown Manhattan. The program offers specialized MBA majors in fields like finance, marketing, and risk management. One unique focus area is luxury marketing and management.
The school has strong offerings in social impact and sustainability as well. Stern MBAs can also take cross-disciplinary elective courses at other NYU graduate schools. Recent graduates have accepted jobs at companies like Google, Amazon, Morgan Stanley, and NBCUniversal.
#8) Northwestern University Kellogg School of Management
Kellogg prides itself on cultivating close-knit teamwork and a collaborative culture. Student teamwork begins on day one with a survival-themed wilderness experience.
Kellogg has partnership exchange programs with schools in Israel, India, Hong Kong, Germany, Canada, and Thailand. Kellogg is a top choice for careers in marketing and consulting, with graduates at firms like Deloitte, BCG, McKinsey, P&G, and Kraft.
#9) UC Berkeley Haas School of Business
UC Berkeley Haas is focused on leveraging business as a force for good in the world. Haas is the second oldest business school in the U.S.
It is distinguished by its many entrepreneurship courses and emphasis on social impact. Over a quarter of MBA students go into careers in technology, especially in the Bay Area. Haas MBAs also work at Amazon, Bain, JPMorgan Chase, and Johnson & Johnson.
#10) Duke University Fuqua School of Business
Fuqua excels in healthcare, energy, social entrepreneurship, and analytical finance. The Fuqua MBA program is known for its small, collaborative culture where teamwork and leadership development are priorities. All MBA students receive one-on-one executive coaching.
Fuqua also offers Weekend, Cross Continent, and Global Executive MBA programs for working professionals. Notable companies hiring Fuqua MBAs include Deloitte, Microsoft, Amazon, and JP Morgan.
Dreaming of Studying in the USA

? Take the First Step with a FREE Consultation!
MBA Admissions Process Overview
---
Gaining admission into a top-ranked MBA program is competitive, so applicants need to showcase academic excellence, proven work experience, and leadership potential. Here is an overview of what's typically involved in applying for an MBA:
Take the GMAT or GRE graduate school entrance exam. Aim for a score above the average at your target schools.
Have at least 2 years of full-time work experience when you start the MBA program. Admissions teams look for increasing responsibilities over your career.
Get letters of recommendation from managers or colleagues who can vouch for your work skills, accomplishments, and leadership abilities.
Write compelling personal statements and essays that highlight your background, goals, extracurricular interests, and reasons for pursuing an MBA.
Submit transcripts from all undergraduate and graduate institutions you've attended. Aim for at least a 3.0 GPA.
Prepare thoroughly for MBA admissions interviews. Be ready to articulate why you want an MBA, how it aligns with your short and long-term goals, and what unique strengths you'll bring to the program.
Pay attention to application deadlines for each school, which are usually in rounds between September and April. Apply early for best results!
Also read; Studying in USA after 12th Grade
MBA Career Paths and Opportunities
An MBA opens doors to a wide array of lucrative and rewarding career paths. Here are some of the most popular MBA jobs and industries:
Consulting: MBAs are hired by firms like McKinsey, Bain, and BCG to consult for major companies and organizations.
Finance: Investment banking, private equity, venture capital, commercial banking. J.P. Morgan and Goldman Sachs are top recruiters.
Technology: Product management, business strategy, operations, and marketing roles at tech firms like Google, Amazon, and Microsoft.
Marketing: Brand management, market research, sales strategy, digital marketing. Top consumer product companies hire MBAs.
General Management: Leadership development programs, and senior management roles in a range of industries.
Entrepreneurship: MBAs have the skills to launch successful startups or work at high-growth ventures.
Healthcare: Biotech, pharmaceutical, hospital administration, healthcare consulting.
An MBA also provides opportunities to switch to a new field or industry. For example, doctors and engineers leverage MBAs to transition into healthcare administration or tech management roles.
MBA Requirements and Eligibility
While application requirements vary by program, here are some typical requirements for admission into top MBA programs in the U.S.:
Bachelor's degree from an accredited college or university
2+ years of full-time work experience post-undergrad
Competitive GMAT or GRE test scores (average around 520-730 GMAT at top schools)
Undergraduate GPA of 3.0 or higher
Essays and letters of recommendation
In-person or video interviews
International students need TOEFL / IELTS English test scores
The work experience requirement for an MBA is a key eligibility factor for many programs. Admissions committees look for increasing responsibility and leadership over your career before starting business school.
However, there are exceptions to this rule. For example, some schools offer deferred MBA programs for undergrads entering directly after graduation. Some 1-year MBA programs also accept candidates with little to no experience.
Also read; Undergraduate Scholarships in the USA
When researching MBA programs, check their requirements for work experience, GPA, test scores, and other criteria to ensure you'll be a competitive applicant.
With thoughtful planning and preparation, an MBA from a top-ranked business school can take your career potential to exciting new heights. Choose the right program and focus on showcasing the skills, accomplishments, and leadership experience that will appeal to admissions teams.
FAQs about getting an MBA in the United States:
---
Can I get a job after finishing my MBA in the United States?
Yes, an MBA from a U.S. business school provides excellent job prospects. According to research, around 90% of MBA graduates from top schools receive job offers within 3 months of graduation. Many firms specifically target MBA students for recruiting.
How long does an MBA take in the United States?
Most full-time MBA programs take 2 years to complete. However, there are also accelerated 1-year MBAs as well as part-time MBA options that take 2-3 years while working. Executive MBA programs work for managers and executives and take around 2 years.
How challenging is an MBA in the United States?
MBA programs are rigorous and demanding in coursework, group projects, networking, recruitment, and extracurriculars. The academic workload is challenging with case studies, exams, papers, and presentations. MBA students should be prepared for a demanding yet rewarding experience.
Is an MBA in the United States worthwhile?
An MBA is a worthwhile investment for many professionals looking to advance their careers, boost earnings potential, and gain management skills. MBA holders occupy leadership roles across many industries. The degree provides lifelong benefits through alumni networks as well.
How much does an MBA cost?
The total cost for a 2-year MBA at a top U.S. school ranges from $120,000 to $170,000 including tuition, fees, books, housing, etc. Many students receive scholarships or financial aid.
What does an MBA teach you?
The core MBA curriculum covers accounting, finance, marketing, operations, statistics, economics, leadership, strategy, and more. MBA programs teach business fundamentals and soft skills like communication, teamwork, and critical thinking.
When should you get your MBA?
Most experts recommend having at least 2 years of full-time work experience before starting an MBA program to get the most value from it. Gaining experience before business school helps inform your career goals.
Dreaming of Studying in the USA

? Take the First Step with a FREE Consultation!