SOP for Accounting (Statement Of Purpose For Accounting)
Posted by

Categories

Blog

Date

May 30, 2020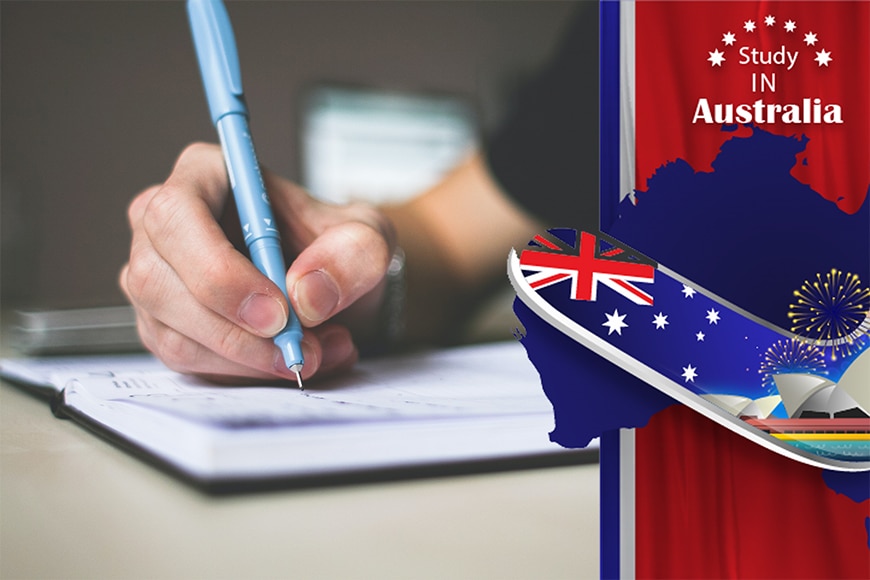 SOP for Accounting-How to write the correct way 
WARNING: Before starting the SOP, make sure you are not copying even a sentence from any other sources such as online or even your friends. Plagiarism is taken seriously and can result in a visa denial and other serious actions.
The following is a sample Statement of Purpose, SOP for Accounting Majors; however, you can develop a Statement of Purpose for any majors (Information Technology, Sociology, Nursing, Engineering, Business, etc.) using the in-depth strategies and guidelines throughout this writing.
STATEMENT OF PURPOSE(SOP)
Introduction
My name is applicant's full name born on DD/MM/YYYY. I am a permanent resident of LOKANTHALI, WARD NUMBER 19, BHAKTAPUR, NEPAL. My father, Mr. FULL NAME, is A MANAGER IN XYZ BANK, BANESWOR, KATHMANDU, NEPAL.
My mother, Ms. FULL NAME, is A HOUSE WIFE OR SUBJECT TEACHER IN XYZ SCHOOL, LALITPUR, NEPAL.
My elder brother MR. FULL NAME is currently studying PHD at XYZ UNIVERSITY, IN KATHMANDU, NEPAL and my younger brother MR. FULL NAME is studying in 5th grade at XYZ SCHOOL KATHMANDU.
NOTE:
NOTE: IN CASE OF MARRIED APPLICANTS:
If you have dependents (spouse and children), Please provide their names and age. With the academic and professional background also indicate if they plan to accompany you or join later or remain in your home country whilst you study in Australia
In-laws details along with the professional background, their address, and occupation as in your family details.
OBJECTIVE
I have been accepted to FULL PROGRAM NAME (EG – BACHELOR OF ACCOUNTING, MASTER OF PROFESSIONAL ACCOUNTING) IN XYZ UNIVERSITY, CITY, AUSTRALIA to enhance my skills in the field of ACCOUNTING to a global standard.
NOTE: HERE, BRIEFLY STATE THE REASON FOR THIS SOP.
Academic Background
I completed my Secondary School (e.g. S.E.E.) from XYZ SCHOOL, with a GPA OF ___ OR PERCENTAGE on year ____. I completed my SCHOOL LEAVING CERTIFICATE (GRADE XI AND XII) from NAME OF +2 SCHOOL with major (EG – SCIENCE, MANAGEMENT) major in year ____ with CGPA ___ or PERCENTAGE OF ___.
I completed my YOUR DEGREE NAME (EG – BACHELOR OF BUSINESS ADMINISTRATION SPECIALIZING IN ACCOUNTING), from XYZ COLLEGE OR UNIVERSITY NAME, KATHMANDU, affiliated to TRIBHUVAN UNIVERSITY in year ___ with percentage ___.
After completing my NAME OF the LAST DEGREE (SLC, OR BACHELOR'S OF ___), from XYZ COLLEGE/UNIVERSITY in year ____, (IF YOU WORKED FOR SOME YEAR OR IF YOU HAVE GAP YEARS, YOU MAY EXPLAIN HERE IN VERY BRIEF) I started to prepare for my BACHELOR'S/MASTER'S DEGREE and hence started to do research on various options in my home country and abroad.
After attending various educational fairs and talking with my parents, friends, seniors and relatives, I decided to pursue my higher education in Australia. Hence, I started to prepare for English language proficiency test and took IELTS on DATE and scored Overall ___ with band scores ___, ___, ___ and ____ on Listening, Reading, Writing and Speaking, respectively.
NOTE: IF YOU HAVE ANY STRONG ACHIEVEMENTS TO MENTION, YOU CAN INCLUDE THEM, SUCH AS SCHOLARSHIP, REMARKABLE AWARDS AND SUCH.
NOTE: INCLUDE ANYTHING THAT NEEDS ATTENTION FOR EXAMPLE – NOTICEABLY LOW GPA OR PERCENTAGE IN ANY SUBJECT OR OVERALL, INCLUDE REASONS BEHIND IT, OR IF YOU TOOK TOO LONG TO COMPLETE A DEGREE AND SIMILAR.
NOTE: IF YOU ARE CHANGING YOUR MAJOR OR IF YOU ARE APPLYING FOR A DIFFERENT MAJOR THAN YOUR ACADEMIC BACKGROUND SHOWS, PLEASE EXPLAIN IN DETAILS THE REASONS BEHIND DOING SO.
NOTE: IF YOU HAVE ACADEMIC YEAR GAPS (MORE THAN 6 MONTHS- EXPLAIN WITH REASONS EXAMPLE, WORK EXPERIENCE, MEDICAL REASONS OR OTHERS. (MAKE SURE THE INSTITUTION YOU ARE APPLYING TO ACCEPT THE NUMBER OF YEAR GAPS YOU HAVE.)
Work Experience
After completing my Bachelor degree, I found an amazing opportunity to work as an Accountant in COMPANY NAME AND ADDRESS, COMPANY PROFILE.
I worked in the company as JOB POSITION for DURATION OF WORK, during which I got immense opportunities to learn about Accounting.
My primary duties included, keeping accounting records, maintaining balance sheets, producing monthly reports, calculating, preparing and issuing documents related to accounts, entering, verifying and reconciling transactions, scheduling management for accounts related programs, accounts auditing, providing customer service care, accepting payments and providing refunds, computing taxes, preparing tax returns and so on.
NOTE: THIS SECTION IS MOSTLY FOR STUDENTS APPLYING FOR POST BACHELOR'S DEGREE
NOTE: MENTION ANY ACHIEVEMENT, INCLUDING AWARDS, OR RAISE IN POSITIONS IN REMARKABLE WAY, OR APPRECIATIONS BY THE COMPANY
Reason for choosing Master of Professional Accounting
I studied Bachelor of Business Administration with some courses in Accounting and have earned plenty of background in the field of Accounting.
Courses such as Fundamental of Accounting, and _____ during the Bachelor taught me plenty of accounting skills that I used for my job that I got after the completion of the degree. After Bachelors I started to work for YYG company as an Accountant.
During the years of working in YYG Company for last __ years as an accountant, I have learned how important it is to have proper accounting system in a company. Maintenance of proper accounting gives a core foundation for any company.
Working in a XYZ Cooperative Ltd. for about __ years, I learned that I needed to improve my accounting skills to higher standards. An individual with accounting background is very valuable to any company, and hence, the job prospect in the field is high assuring me vast opportunities for jobs in future.
Also, with Master in Professional Accounting, I believe my education will be highly valued by the future employer banks and multinational companies in Nepal.
I can see that the program is especially designed to teach students all the professionally needed skills, both theoretically and practically. Hence getting this degree will prepare for my future jobs in the best possible way.
NOTE: IF YOU ARE CHANGING YOUR MAJOR OR IF YOU ARE APPLYING TO A DIFFERENT MAJOR THAN what YOUR ACADEMIC BACKGROUND SHOWS, PLEASE EXPLAIN IN DETAILS THE REASONS BEHIND DOING SO.
Reasons why I am not studying in Nepal
After doing researches on universities and colleges in Nepal such as Tribhuvan Unviersity, Pokhara University, Purbanchal University, Kathmandu University, I came to a good understanding of what I would be getting from higher education in Nepal if I studied here.
From my finding, Nepal's education system is not very technology friendly and does not meet international standards yet.
My goals require tremendous amount of exposure to use of modern accounting system and related technologies and needs hands on experience which I am sure is not very available in Nepal. On top of that, Nepal's degree is not strongly acknowledged in the world.
In addition to that, the quality of education is quite low especially because the country is not very well set up with the education system.
WRITE SOME OF YOUR PERSONAL EXPERIENCES AND RESEARCHES ABOUT EDUCATION SYSTEM AND BODIES WITHIN
Eg: From my personal experience, some of my teachers during my Bachelor's were not very well experienced teachers, and others were using very old methods of teaching and they did not seem well updated.
Our classes lacked exposure to technologies; our teachers were not well up-to -date with modern tools and technologies within Accounting. The education system in Nepal strictly limits students to books only and the exams test memories than intuitive understanding.
In addition, from what I learned from seniors who studied in Nepal, teachers for Master's degree are often Master's degree holders themselves and lack experiences.
The teachers are often found repeating same materials over and over.
I found myself quite discouraged to choose Nepal for my higher education.
And when I must choose a destination to study abroad, the right match for me is clearly Australia. I did a plenty of research to finally choose Australia as my destination of higher education.
Why I am choosing Australia
Before I decided to choose to study in Australia, I did a lot of internet surfing, checked www.quora.com, www.internationalstudent.com, and various other similar websites to find information about advantages and disadvantages of studying in various countries.
I also got in touch with plenty of friends and seniors who are currently studying in various countries around the globe. After plenty of research I finally funneled it down to a few countries which came to me as top destinations for me; USA, Canada, the UK, Germany and Australia.
First of all, talking about the USA, the country is a great destination for students seeking excellent education.
They provide excellent education with plenty of learning opportunities in addition to class rooms including hands on learning and Curricular Practical Training and Optional Practical Training as practical learning opportunities.
However, due to frequent gun related violence news all over media, I could not find it as the best choice for me, safety being the first priority.
Also, the country is quite expensive when it comes to studying in highly ranked universities. I did some research to find universities such as A University, _B_ University and ___C__ University to name a few and the cost of studying there a year were US $ _____, $ ______ and $_____ respectively.
The A university has promising program in the field of Accounting. The MS Accounting of the A University seemed very tempting. The program was well accredited by AACSB and the Business School of the university was highly ranked in the USA.
B University was quite competitive as the program was also provided by the Business School accredited by AACSB. The faculty members in the university were all PhD holders and their background seemed quite impressive to me.
C University is well accredited by ACBSP and the program included plenty of unpaid internship opportunities so that students like me could learn practical knowledge while adding credits to the degree completion.
Although these universities were quite tempting, the situation of safety and cost are the primary reasons for me to not choose USA.
About the UK, although mostly they have 3 years Bachelor's, due to high currency value, costly universities and the living cost, it did not seem as the best destination for me.
Canada is actually also a great country to go study but again the country is cold throughout the year which made it hard for me to choose the country.
I loved Germany for its great education system, and it would be amazing to be a student there but the very complex German language different than any other languages makes a language barrier which made Germany not a choice for me.
Apparently, the best option came to me is Australia which has various great things to offer to me.
I personally like Australia because from what I have heard from my seniors and friends who studied in Australia, hospitality of people there is amazing and relations and trusts, people have amongst each other, makes the country very desirable.
The multicultural nature of Australian society seems to make it very easy for international students like me to quickly be a part of it. Australia has one of the strongest educational systems where the government plays a vital role in making the system so well established.
My research finding says, the government regulates and monitors closely the education providers ensuring that the students there get quality education. The National Curriculum Framework for all Australian schools ensures best outcome for all students.
In addition, some of my findings include Tertiary Education Quality and Standard Agency that ensures educational quality of all higher education providers, the ESOS act making sure my rights and information as international student is protected, and Tuition Protection Service making sure I get return of what I invest, and other various steps taken by the government to make sure internationals students like me get education with the assured quality.
Apart from that, my country has slowly started to adopt the International Financial Recording Standards whereas from my research Australia already had it from year 2005, which means there is a lot I can learn from Australia.
Reasons for choosing ___ City
The reason I am choosing ___ city is because of its friendly nature, cultural diversity, safety, climate and location and the cost of living.
The city is well known for being home to plenty of international students and being very livable for students like me. The city is known for being one of the most livable cities in the world and very safe with very low crime rates. Also, I have some friends who study there and are ready to welcome me there.
Reasons for choosing XYZ University
During my research to find best match university for me in Australia, I landed upon good number of universities, however, my top three choices were XYZ University (xyz.edu.au), ABC UNIVERSITY (abc.edu.au) and JKL University (Jkl.edu.au), out of which XYZ University came as the best match for me.
In detail, first of all, XYZ University is ranked as ___. Next to that, the Business school that provides Bachelor or Accounting/Master of Professional Accounting is ranked __ in Australia.
I checked the tuition fee and living cost in the area out of curiosity and found out that, for such a great program, the fee was considerably much more affordable than the other universities I checked for. On top of that I received a scholarship of AUD _____ which reduced my tuition fee to AUD ____ per year only.
MENTION RANKINGS OF THE CAMPUS AND PROGRAM SPECIFIC, CAMPUS SIZE, CLASS SIZES, LEARNING OPPORTUNITIES SUCH AS INTERNSHIPS AND FIELD VISITS WITHIN CURRICULUM, MENTION ACCREDITATIONS, AND LOCATION AND OF COURSE COST OF ALL THREE UNIVERSITIES AND EXPLAIN WHAT MAKES IT A WISE DECISION TO HAVE CHOSEN XYZ UNIVERSITIES AND NOT ABC OR JKL.
IF YOU ARE CHOOSING DIPLOMA LEADING TO A BACHELORS OR DIPLOMA LEADING TO MASTERS, EXPLAIN WHY YOU CHOSE THAT INSTITUTION TO START WITH. EXPLAIN WHY YOU CHOSE TO TAKE DIPLOMA IN A DIFFERENT TITLED PARAGRAPH.
For eg: Diploma course at YYY Institution is a great option for me as it is even more affordable than the university I will finally get into, while not losing anything.
The courses taught at the YYY institution is equivalent to the courses in XYZ University and will be given a full credit for 1 year or whatever year of the University program. I will, after completing the diploma, get into the Second year of the Bachelors or Masters of Professional Accounting without losing anything.
Also, first year in Diploma course gives me easier time to adjust with the new environment as the YYY institution promises smaller class size with closer connection with the teachers.
PROVIDE LIST OF SUBJECTS YOU WILL BE STUDYING THROUGHOUT YOUR PROGRAM. (INCLUDE DIPLOMA SUBJECTS AS WELL – THAT IS, IF YOU ARE TAKING DIPLOMA)
ALSO MENTION WHAT YOU WILL GAIN FROM STUDYING THESE SUBJECTS OR PROGRAMS, THE LEARNING OUTCOMES OF THEM.
EG: STUDYING FUNDAMENTALS OF ACCOUNTING, MANAGERIAL ACCOUNTING, I WILL HAVE PROPER KNOWLEDGE OF HOW TO MAINTAIN INTERNATIONAL STANDARD ACCOUNTING.
SUCH ATTAINED KNOWLEDGE WILL BE LATER VERY USEFUL FOR ME TO BECOME A GREAT ACCOUNTING MANAGER.
Future Plans and Goals and Incentives to return back to Nepal
For me, I value book learning, extra-curricular learning a lot, but I would value the most is the actual working experience where I get rewards for my hard work and where I can actually be in real world scenario.
Hence, once I complete my degree, I plan to actually use my PSW to gain actual working experience in the country. From my research if I graduate from the XYZ University, being in the ___ city, I will be eligible for __ years of PSW during which I would like to work as an Accountant in some of the companies such as X, Y, Z. My finding is that I can earn about AUD ___ per year from these companies to start with.
Once, I am done with the period of PSW, I plan to get back to Nepal where my loving family will be desperate to welcome me back. I plan to work in Nepal and contribute in development of the country.
I have done some research about prospects in Nepal in terms of career in future. According to my research, and after asking my relatives in the field, I have learned that the job prospects for students graduating from high standard university is high in the field of Accounting particularly in large banks and multinational companies.
One of my uncles also explained how few of his friends are in top managerial positions with their degree from Australia itself.
Then I plan to work as an Accounting Manager in the biggest banks of Nepal such as NIC Asia, Nepal Investment Bank Limited, Standard Chartered Bank, Nabil Bank and so on.
Some of my other choices of employers would be multinational companies such as CG Group, Surya Nepal, Dabur Nepal and Coca Cola to name a few.
With the degree from such a great university of Australia, my education and experiences will be greatly valued by these potential employers and I will be able to make an income of above NRs. 70,000 per month to start with.
I would like to bring the international standards to the accounting section of the banks in Nepal. My country has slowly started to adopt the International Financial Recording Standards whereas from my research Australia already had it from year 2005.
Financial Supports and plan for accommodation in Australia
I have a financially strong family who can afford all the expenses during my stay in Australia. My father has a savings of around NRs.____ in his account at ___ Bank particularly kept for my higher education.
IN CASE YOU HAVE LOAN AS YOUR FUNDS, DO PROVIDE YOUR DETAIL ACCORDINGLY.
Both my parents are very supportive and are more than happy to sponsor my entire expenses while studying in Australia.
Together, my parents earn around NRs. _____ per annum out of which my father has biggest contribution as he is a ___ PROFESSION AT ___ where he earns NRs. _____annually and my mother earns NRs. _____ per annum working as _____. Apart from the family income we have some income from house rent which is about NRs. _____ per year.
All together, my family has makes an earning of about NRs. _____ per year which is more than enough to sponsor me while maintaining high standard life of my parents and siblings in Nepal.
I have already been talking with friends in Australia, particularly ones in nearby my University. I have made friends with some of them and am planning to live with them in ADDRESS OF AUSTRALIA WHERE YOU PLAN TO LIVE, to start with.
The location is about a little more than one hour from the University by train or car as per my finding and I should have no problem as per my friends there.
My understanding of student visa conditions I must follow
I understand there are various rules and regulations I must abide by before going to Australia and while staying there. Some of my visa conditions as per my understanding include:
I have right to work for only up to 40 hours fortnight which I do not plan to utilize.
I must maintain satisfactory attendance
I must return back to Australia once I have completed the degree.
I must maintain adequate health insurance for the whole of my stay in Australia.
I must provide my address updates within 7 days of moving to Australia and within.
I must also maintain my OSHC throughout my stay in Australia
I hereby, declare that all the information provided above, are correct and any falsification can result in refusal of my admission/or my student visa.
I also declare that none of my family members have ever resided abroad except for some occasional travel history of my father.
My father has visited some countries such as China in year 2005 for about 6 months from May 1 to October 31. My family is well reputed in the community and does not carry any criminal history in Nepal. We have enough property including the house and about ___ Square meters in lands, totaling to a net property of about NRs. ______ to my family to have well maintained and high standard living in Nepal and we have no desire to reside anywhere else in the world.
Sincerely,
Name of Applicant
Date
Frequently Asked Question on SOP for Accounting
---
Do I need a SOP for studying in Australia?
Statement of Purpose (SOP) is a mandatory doucment required for applying to Australian visa as a student.
Do you write SOP for student?
No, We dont write SOP for students. We only provide the best possible support in Statement of Purpose (SoP)
Can I copy SOP from somebody else?
You definitely don't want to copy SOP from others because your SOP should clearly reflect who you are, what you have done, and what your interests are. Copying from somewhere else may result in the rejection of your application.
Why is SOP so important
SOP is one of the most important part of your application it gives your observer an understanding of your academics and interests and allows you to explain in your own words what makes you different from other applicants.
Dreaming of Studying Abroad? Take the First Step with a FREE Consultation!