Edwise Foundation is represented at many fairs and expos in the US, Canada, and Australia. Visit Edwise at one of the many education fairs and expos we regularly attend each year.
Edwise Foundation successfully hosted two mega 'U.S. Universities Fairs' in 2019. The first one was on February 19, 2019 at Royal Singi Hotel, which was attended by 15+ prominent U.S. Universities and 1400 + attendees. The second fair was on September 07, 2019 at Radisson Hotel and we served nearly 800 well-screened U.S bound Nepalese students in which we had the admission officers from 13 leading U.S. Universities. In both the events, most of the participating universities offered application fee waivers in addition to the information about the majors, entry eligibility, scholarship/financial information and other key information. We were proud to arrange information sessions by each of the university's delegates for prospective students in our second fair, which was a major attraction.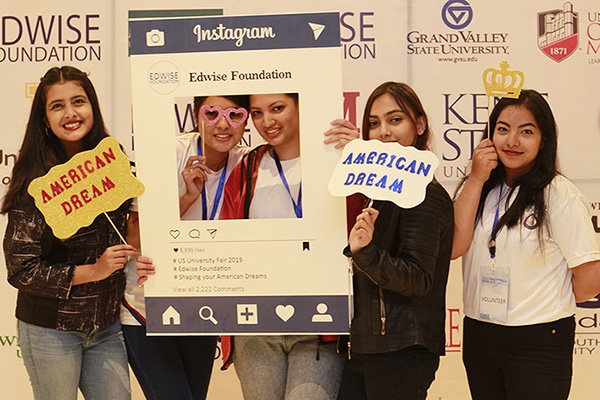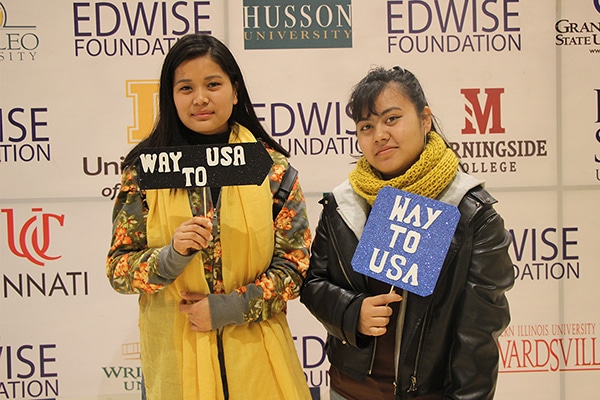 The participating universities included University of Cincinnati, Southern Illinois University Edwardsville, University of Wisconsin Milwaukee, Wright State University, University of Central Missouri, University of South Dakota, Grand Valley State University, Wells College, University of Indianapolis, Arkansas State University, Kent State University.
Please stay tuned for our next fair. We are looking forward to welcoming you to our fair in 2020.