IELTS (International English Language Testing System) for admission into English speaking universities.
International English Language Testing System is an English language proficiency test, which is collaboratively run by UCLES (Cambridge University), The British Council and IDP Australia. IELTS assesses a test taker's skills on Listening, Reading, Writing and Speaking, where each of the modules is evaluated out of a base of nine. IELTS can be Academic Module (for students who go abroad for study purpose) and General Training Module (for people who wish to work or migrate to an English Speaking Country).
IELTS is well recognized all around the world by over 10,000 educational bodies and employers and other concerned institutions. The test is widely accepted in more than 3,300 institutions in the USA and it can be a substitute for TOEFL in case one does not want to give a Computer Based Test.
Most of the colleges and universities in US require a student to have given English language proficiency test with a required minimum score. In case of IELTS, a majority of American universities requires above 5.5 score out of 9 for admissions.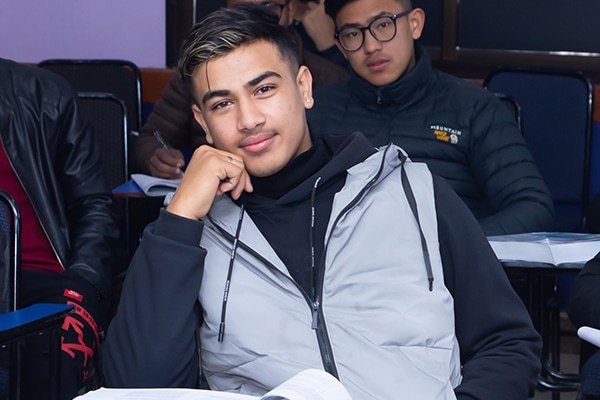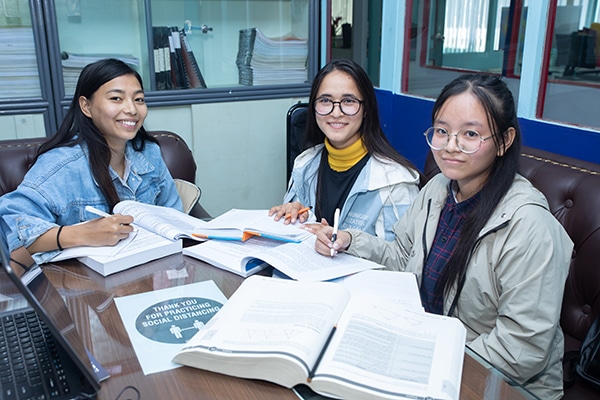 For people who have long wished for IELTS in Computer, GOOD NEWS, IELTS is now also available as a Computer Delivered Test.
Computer Delivered IELTS test is now available making IELTS even more tempting with faster results and more test availability.
Basically, with Computer Delivered IELTS as a newly added option, students have more options to choose from, with more tests in more days of the week. The results will be available in 5-7 days. Now for students worrying about their handwriting, you have a computer-delivered test where you can worry only about typing and not your handwriting.
Please follow the link for more information:
https://www.ielts.org/-/media/publications/computer-delivered-ielts/computer-delivered-tt-brochure.ashx
Listening Section:
You will have four recordings of native English speakers to listen to. These recordings include a conversation between two people, a monologue set in an everyday social context, a conversation between up to four people and a monologue on an academic subject. Each part contains 10 questions.
You will then need to answer a wide range of questions. You will have approximately 30 minutes for 40 questions. Each question is worth 1 mark
Reading Section:
This section has 40 questions which measures a wide range of your reading skills. These skills include reading for gist, reading for main ideas, reading for detail, skimming, understanding logical argument and recognising writers' opinions, attitudes, and purpose.
It consists of 3 long texts taken from books, newspapers, magazines, and journals. You have 60 minutes, and each question is worth 1 mark.
Writing Section:
Writing topics are of general interest to test takes. You have 2 writing tasks to complete. In Task 1, you are given a graph, table, chart, or diagram and are asked to describe, summarize, or explain using your own words. In Task 2, you are asked to write in response to a point of view, argument, or problem.
You have 60 minutes to complete both the tasks.
Speaking Section:
This section consists of an oral interview between the test takers' and the examiner. It has 3 parts. In Part 1, you will have general questions to answer such as home, family, work, interest, etc. In Part 2, the examiner will give you a card which asks you to talk about the specific topic. In Part 3, you will have further questions about the topic in Part 2.
You will have 11-14 minutes.
For additional information, please visit Edwise Foundation or follow this link: https://www.ielts.org/
The overall band score is an average of each band scores including Listening, Reading, Writing and Speaking. For example:
A student with Listening score- 6.5, Reading- 7.5, Writing- 6 and Speaking- 6.5 would get and overall band score of 6.5 (6.5+7.5+6+6.5 = 26.5/4).
Following table described the English language proficiency you have with respect to your band score.
You have a full operational command of the language. Your use of English is appropriate, accurate and fluent, and you show complete understanding.
You have a fully operational command of the language with only occasional unsystematic inaccuracies and inappropriate usage. You may misunderstand some things in unfamiliar situations. You handle complex detailed argumentation well.
You have an operational command of the language, though with occasional inaccuracies, inappropriate usage and misunderstandings in some situations. Generally you handle complex language well and understand detailed reasoning.
Generally you have an effective command of the language despite some inaccuracies, inappropriate usage and misunderstandings. You can use and understand fairly complex language, particularly in familiar situations.
You have a partial command of the language, and cope with overall meaning in most situations, although you are likely to make many mistakes. You should be able to handle basic communication in your own field.
Your basic competence is limited to familiar situations. You frequently show problems in understanding and expression. You are not able to use complex language.
You convey and understand only general meaning in very familiar situations. There are frequent breakdowns in communication.
You have great difficulty understanding spoken and written English.
You have no ability to use the language except a few isolated words.
You did not answer the questions.
IELTS Registration and Fees
IELTS registration is a simple process. Usually, there is multiple numbers of test dates available every month. Out of four sections of the test, Speaking test can get scheduled on the same day or within next seven day of your test date.
Valid Passport is a must for registration, test day and speaking test day.
FEES
The test registration fee for IELTS is NRs. 21,500.
You may pay for test using one of the methods below but before that make sure you have your passports ready in your hand. Under-18 test takers will need to have their parent's consent.
Please pay your IELTS Registration fee within 6 working days from the date of registration or before the registration closure date (9 days before the exams date) whichever is earlier.
Payment option in Nabil Bank:
You can visit your nearest Nabil Bank's branches in Kathmandu, Pokhara, Butwal, Chitwan, Biratnagar, Bhairhawa and Nepalgunj for making payment for IELTS.
Once you have made the payment deposit, you can scan the deposit slip along with a copy of your passport and send them to payment@britishcouncil.org. If they do not receive the email, you might not get seat for the test.
The British Council will send you a payment receipt email once they have received the deposit slip along with your test date is confirmation. Finally you will get an email confirming the venue of test 5 days before the test date.
Payment option in British Council
Payment can also be made at the cash counter of British Council in Lainchaur, Kathmandu (Opening hours: 9:00am to 2:00pm Monday to Friday, Lunch break: 12:30pm – 1:15pm). You need to have your passport and a photocopy of it with you.
You will get an email to confirm your test venue 5 days before your test date.
Why Choose Edwise Foundation for IELTS?
Best IELTS preparation classes in Kathmandu, Nepal
At Edwise Foundation we provide the best result-oriented IELTS preparation classes. The students get the best guidance to perform their best in the actual test with instructor who has more than a decade long experience in the field. Our instructor exactly understands your need of high scores in IELTS and gives his best for you to score high.
Best PHYSICAL and ONLINE/VIRTUAL IETS Preparation
With Covid-19 in mind, we are offering online/virtual version of IELTS. You can consider taking online classes from the comfort of your home. You will have the same instructors and resources. For physical/face-to-face IELTS classes, we strictly follow the health safety guidelines.
Best IELTS mock test in Kathmandu, Nepal
Edwise provides number of FREE mock tests for the students. Throughout the course, students are exposed to partial and full-length Mock tests on a regular basis, which enables them to sort out their weaknesses.
Feedback sessions to improve your performance
At Edwise, we believe in finding problems that you are going through and more important, we help you in solving the problem. Through a number of Mock tests, we help you understand what are your strong and weak spots are within the test. Then we, in order to help you understand how to improve in your weak ends, provide feedback session where you can ask the instructor the ways to improve. Also, if you do have problem and need more support our instructors love to help you out to the best of their abilities.
Resources
The library says it all. Edwise has one of the best libraries you can find for various tests' preparations including IELTS. We provide books that are available as well as not available in the market of Nepal along with sound studying environment.
Some useful websites:
FAQ About IELTS Test in Kathmandu, Nepal
International English Language Testing System is the most well-known language proficiency test which tests four skills (Listening, Reading, Speaking & Writing) of English language.