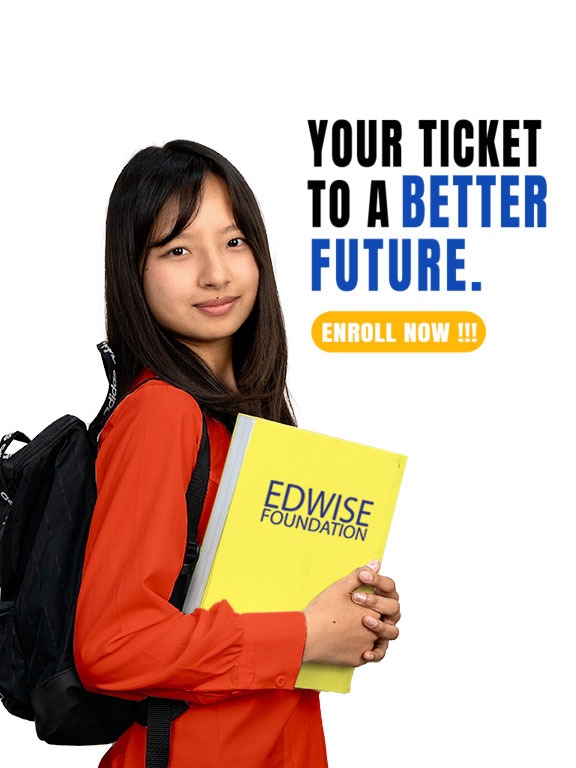 Get A Free Consultation For Canada Studies
Introduction to Studying in Canada From Nepal
Everyone these days are boasting about being the best consultancy for Canada studies. But do you know what makes a consultancy the best for the students who really want to seek good education and bright future ahead?
Canada: A Great Country with Opportunities
Canada has become one of the best destinations in the world for international students. Let's see why students should consider studying in Canada.
Study Permit Requirements: Edwise's Self-Assessment Questions for you
There is no doubt most of us like to study and live in country like Canada. But before starting the process to study in Canada, one should think if he/she meets the criteria to study in Canada from Nepal. For this assessment, you should consider the following points.
Do you meet the academic requirements to study in Canada From Nepal? ( How much GPA is required)
If you want to study in Canada, you should be looking for 60% above or 2.8 GPA. Though some schools might accept academics lower than this, you will be limited to certain schools and courses. Each individual program in each school has different kind of requirements. For example, if you want to study BBA in Nippissing University, they might ask you for minimum Mathematics and English score. You might have to take foundation course if available in order to fulfill the requirement. So, be sure you meet academic requirements before you start processing further.
Do you meet the language requirement for studying in Canada from Nepal?
Canada has two official languages, English and French. In order to study in Canada you must prove your language proficiency. For Nepalese students, language tests like IELTS or TOEFL or PTE is compulsory. In general, most of the universities ask for IELTS score overall 6.5 with no band less than 6.5 or equivalent for master's degree whereas post graduate diploma and undergraduate programs look for a minimum of 6 on each band. Some programs like Nursing, Medicine etc. might ask for higher scores. Though some colleges and universities might have slight lower requirement, again you have limited choices. Move forward if you meet language requirements.
Do you meet financial requirement?
If you want to study in Canada or any other top countries, you should also be financially prepared. Are you or your sponsor able to pay for your studies and living in Canada? Studying in Canada is times expensive than studying here in Nepal. You will get to work while you study but you should not fully rely on it. In order to apply for study permit, your sponsor should at least have enough funds to cover your 1 year's tuition fee and living expenses in his/her bank account held for around 4 months. Your tuition fee depends upon the school you choose which generally comes about CAD$15,000-$20,000 whereas you should be prepared for $ 10,000 for living expenses. Otherwise you can also get an education loan (recommended) through any "A" class commercial bank of Nepal. Furthermore, you also need to show the proof of your sponsor's annual income, property and tax clearance certificate. If you are planning to take your dependent, you should plan accordingly.
Do you have any serious health issues or criminal background?
You should be aware that you will not get a study permit if you have any serious health issues especially communicable diseases or diseases like tuberculosis. You will not be issued study permit if you don't get a police report to prove that you have no criminal background.
You also need a valid passport, acceptance letter from your school and should be able to convince the visa officer about your intention and plan to return through SOP (Statement of Purpose). A strong SOP is crucial to get a study permit. A weak SOP is often a major reason for visa refusal.
Low TOEFL/IELTS
If your IELTS/TOEFL score doesn't meet the requirement to study in Canada from Nepal, we recommend you to apply to other study destinations where your score meets the requirement. But if your score is too low to meet the requirements for any countries, we suggest you to keep some patience and work hard and get better score on the language test again. Edwise provides the best result oriented IELTS/TOEFL classes in Nepal by some of the best trainers with lots of resources and many free mock tests.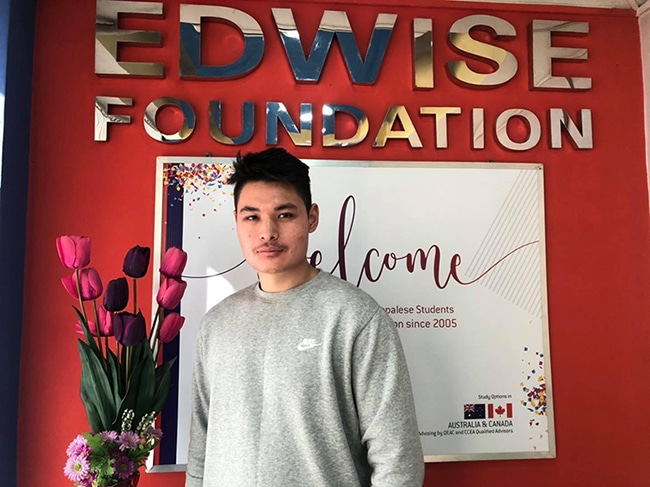 PG Diploma: Myths vs Facts
PG diploma stands for post-graduate diploma which is generally 1 to 2 years of study after your Bachelor's Degree which holds the same academic level of Master's degree but not equivalent to it. It is a program which helps you get a specialized knowledge about the field of your study. PG Diploma is popular among international students who have completed their Bachelor's Degree.
More than 70% of the international students after their Bachelor's Degree opt for PG Diploma. Admission for direct Masters might be more competitive and expensive; you can opt for PG Diploma. It also prepares good base for your Masters. Some people question about the visa chances if you apply for PG Diploma but it is not true. Applying for PG Diploma doesn't affect your visa chances.
Student Work Programs in Canada
Post-Graduate Work Permit Program
PGWPP is an abbreviated form of Post-Graduate Work Permit Program. This program allows students to work in Canada after they graduate. This is important to international students where they can gain Canadian work experience which is crucial to qualify for permanent residency. Students are only eligible for PGWPP if they graduated from Designated Learning Institute (DLI). You get an open work permit under PGWPP. Only those students who have been students for more than 8 months or more than 900 hours of studies are eligible for PGWPP. Generally, international students are issued work permit valid 8 months to 3 years depending upon the length of your study program.
In order to apply for this program, student needs to have:
Valid study permit
Official letter from school to confirm your graduation
Your transcript
Valid passport and visa
Co-op Program
Are you aware about the term Co-op? A Co-op program allows student to gain work experience while they are pursuing their studies. If you are in the Co-op program, you should work for certain time with the employer or companies approved by your school in order to complete your studies. Usually you are paid while you work under Co-op program. However, your Co-op program cannot exceed 50% of your total program time. Remember, Co-op is a part of your studies and you should have valid study permit.
Work, gain experience and also make some money which is a part of your studies. Please note that co-op placements are not offered by all schools and programs.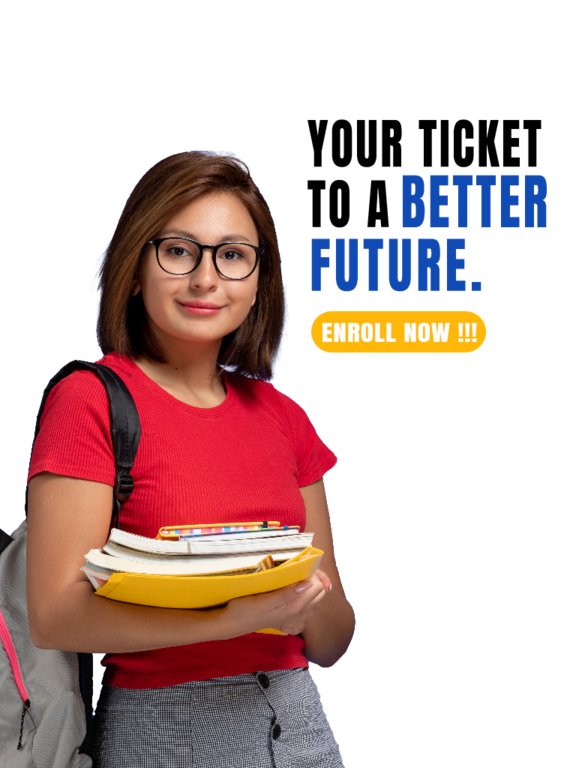 Unlock Opportunities in Canada . Get A Free Consultation.
Cost Of Studies For Studying in Canada
There is no doubt most of us like to study and live in country like Canada. But before starting the process to study in Canada, one should think if he/she meets the criteria to study in Canada. For this assessment, you should consider the following points.
Cost of Studying in Canada From Nepal
One of the most important things that a student needs to know before deciding on studying in Canada is the cost. Canada is one of the most affordable study destinations compared to the UK, USA, Australia and New Zealand.
Tuition and fees are different in different provinces and are also dependent on the University one attends and the major one studies. However, the average tuition for different level is as listed below:
Undergraduate (Bachelors Degree) $15,000(CAD)
Graduate (Masters Degree) $10,000- 16,000(CAD)
Accommodation for studying in Canada from Nepal:
Cost of living varies a lot depending on where you live in Canada. Some major cities could be really expensive to live in but you can also find Universities and colleges in locations, which are lot less expensive
Average cost of living ranges from $3,000 to $7,000 (CAD).
Cost Of Attendance (Total Estimated Cost To Study In Canada From Nepal)
An International student should be prepared to pay a minimum of about (CAD) 30,000 per year for everything.
Scholarship/Financial Aid
Financial aid is available to International students in different forms such as Merit based Scholarships, Need based Scholarships, Tuition Waivers, Government or Private scholarships. On top of these, the Graduate students can also be eligible for Teaching Assistantships, Research Grants, and Fellowships. The amount of the aid from different scholarships could range up to 100%. For students to be able to get financial aid, we strongly recommend them to apply early. Though the deadlines are different based on the program of study and the institution, we recommend that a student applies at least 6 months prior to the intended intake. Please check the link below for scholarships provided by the Government of Canada for International Students:
https://www.scholarships-bourses.gc.ca/scholarships-bourses/non_can/opportunities-opportunites.aspx?lang=eng
There are 3 Intakes in Canada. Two of which are major intakes and one is a minor.
Major Intakes: September and January
Minor Intakes: April/May
Language Proficiency Requirements for studying in Canada from Nepal
IELTS – Overall Band Score of 6.5 with no band less than 6.0. Mostly Diploma and certificate level programs may accept a lower score, but it is highly recommended that you score 6.5 or equivalent.
TOEFL and PTE are also accepted in Canada. We recommend you check with the University you are applying to or the advisor at Edwise to make sure of the requirements.
Canada Student Visa
For studying in Canada, Nepalese students will have to obtain a Study Permit and a Temporary Resident Visa(TRV).
Study Permit for studying in Canada from Nepal:
Study permit is a document issued by the Immigration and Citizenship (CIC) that allows a student to study in Canada. Once a student has a study permit he/she needs to be enrolled and taking courses to insure the completion of their study.
Temporary Resident Visa (TRV):
Every student wanting to study in Canada needs a Temporary Resident Visa to be allowed to enter Canada. Once you meet someone at Edwise, you can get information in details about the TRV.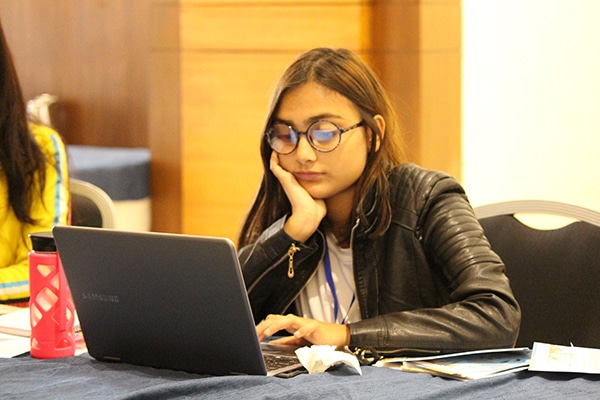 As an International student, one is allowed to work for 20 hours per week. The earnings will be enough for covering the living expenses and students are commonly seen involved in various sectors such as Café, restaurants, clothing stores, travel and tourism, and many more. Though International students are supposed to maintain the requirements of the visa, they generally do not have many difficulties in finding a part-time job.
International students can apply for Co-op work placement which will allow them to work as an intern in the related field which will not just ensure earning but will also ensure invaluable experience which could come handy while applying for full-time jobs after graduation under the post graduate work permit.
However, every international student needs to have a Social Insurance Number (SIN), which is a 9-digit number that allows the Canadian government to keep track of the student's earnings as the employers can post the payrolls and the students will have an access to government programs and benefits.
Postgraduate work permit is allowed to students of all levels after the completion of their study. Students can apply for post graduation work permit for the duration of two years, and are also eligible for applying for Permanent Residency after working for 1 year in Canada
STUDENT RESOURCE ABOUT STUDY IN CANADA FROM NEPAL
9 Things You Should Know Before Applying for Universities in Canada
If you are looking for continuing your higher education in a foreign country, then Canada can be among your choices.
Canada is the second-largest country in the world by land area. It is a multicultural country and one of the most preferred destinations among international students. Read More
10 things I wish I knew before coming to Canada
The major cities in Canada are Toronto, Montreal, Vancouver, and Calgary. 90% population lives in cities of Canada towards the south in the American boarder. This simply means there is a huge portion of Canadian land waiting for habitation. Read More
Post – Graduate Certificate/Diploma in Canada
PG Diploma stands for post-graduate diploma which is generally 1 to 2 years of study after your Bachelor's Degree which holds the same academic level of Master's degree but not equivalent to it. Read More
Step by Step Process to Study in Canada.
If you are planning to study in Canada, you have visited the right place for the right information. After reading this content, you will know a lot about studying in Canada, especially the process.
We have tried to explain the process in a simplified way so that you get a clear understanding. You can always reach us for details, guidance and support. Read More
LoE/ SoP for Canada Study Permit
Letter of Explanation (LoE) often referred as Statement of Purpose (SoP) or Letter of Intent (LoI) is an important document while you apply for Study permit in Canada. Read More
Study in Canada Guide for Nepalese Students
A lot of questions arise in your mind about the destination country when you plan to study abroad. You might want to know some important things of the country of your choice. We will try to put some insight on Canada through this writing today. Read More
What are the Short Courses in Canada for international students?
Earning a Bachelors, Masters or Doctorate degree is a common goal of students who plan to study abroad from Nepal because those are the most popular options students have seen in Nepal. Vocational or short courses are not widely offered by most of our universities and colleges in Nepal. Read More
Study in USA vs. Study in Canada
Higher education in both the United States and Canada is considered to be the best in the world but we often meet with the students who are confused as to which country to choose. Let's take a look at the key differences from the perspectives of Nepalese students. Read More
Best Consultancy For Canada Studies
There are several things to consider while deciding which consultant service to hire for studying in Canada. You should look for a firm that offers advice specifically catered to your needs as a prospective student.