Best Consultancy for Canada in Nepal in 2023 | Unlocking Canadian Opportunities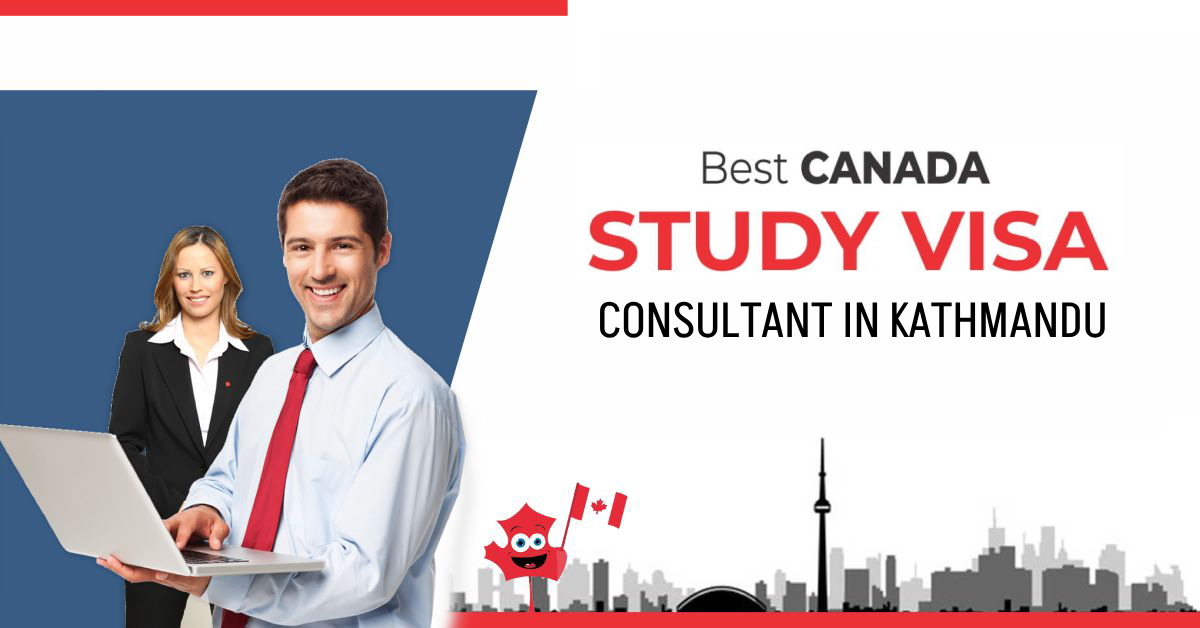 There are several things to consider while deciding which consultant service to hire for studying in Canada. You should look for a firm that offers advice specifically catered to your needs as a prospective student.
The consulting service should have a track record of success in assisting students with getting accepted into prestigious Canadian college/universities and navigating the challenging student immigration procedure. Their offerings should be all-inclusive, assisting you in fulfilling your ambition of studying abroad from beginning to end.
Look for a consultancy with knowledgeable counselors who stay up-to-date with the frequent changes to immigration policies and university admission requirements in Canada. They should take the time to get to know you and your goals to determine the programs and schools that will be the best fit.
A quality consultancy will also guide and help you prepare thoroughly for required documents and help ensure your application is as strong as possible.
With so much riding on this important life decision and transition, you deserve nothing less than the best consultancy service available. Do thorough research to find a consultancy with an established reputation for helping students succeed in gaining admission to Canadian college/universities and obtaining student visas.
Your future starts here, so make this choice wisely. The guidance and support you receive can make all the difference in achieving your dream of studying in Canada.
Also read; What are the Short Courses in Canada for international students
Edwise Foundation: The Top Consultancy for Studying in Canada from Nepal
Edwise Foundation is Nepal's top study abroad consultancy, with over 18 years of experience helping Nepali students achieve their dreams of studying in Canada. Edwise's knowledgeable counselors will guide you through the entire process, from selecting a program and university to visa documentation and pre-departure arrangements.
Edwise maintains partnerships with reputable Canadian universities and colleges, enabling their counselors to find the best program for your needs and interests. They handle applications, offer guidance and provide insight into scholarships, tuition, and living costs in Canada so you can make an informed decision.
Also read; How Much Gap is Accepted for Study in Canada?
Once you've selected a program, Edwise assists with all visa paperwork, including documentation compiling and review, to ensure your application is complete before submission. They also facilitate pre-departure briefings to prepare you for your transition to life as an international student in Canada.
With unparalleled experience and expertise in Canadian study abroad, Edwise Foundation is the premier choice for Nepali students seeking to pursue higher education in Canada. Their counselors thoughtfully guide you through every step, from program selection to visa paperwork to pre-departure, empowering you to achieve your goal of earning a world-class Canadian education. For the best chance at success, trust your future to the professionals at Edwise Foundation.
Also read; Studying Nursing in Canada for International Students
Edwise's Expert Guidance for Nepali Students Wanting to Study in Canada
As an esteemed educational consultancy in Nepal, Edwise Foundation provides expert guidance for students seeking to pursue higher education in Canada. Our knowledgeable counselors have years of experience assisting Nepali students with the entire study abroad process from start to finish.
Edwise's services include:
Program Selection

– We help students identify programs of study and institutions in Canada that match their interests and career goals. This includes undergraduate, postgraduate and vocational programs across a wide range of subject areas.

Application Assistance

– Edwise guides students through the entire application process including selecting appropriate programs, filling out necessary paperwork, gathering required documents, and ensuring applications are submitted properly before deadlines.

Visa Counseling

– Our visa experts provide comprehensive support for obtaining a Canadian study permit including helping determine eligibility, preparing for the Letter of Explanation(LOE), and checking that all documentation is in order.

Pre-Departure Briefing

– We conduct orientation programs covering essential information for preparing to study in Canada like travel arrangements, accommodation options, costs of living, healthcare, and more.
With Edwise's expert guidance and end-to-end support, Nepali students can pursue a world-class education in Canada with confidence. Over the years, we have empowered countless students to gain international exposure and open up opportunities for career success. Allow our experienced team to help make your Canadian study dreams a reality.
How Edwise Helps Nepali Students Find the Best Universities and Colleges in Canada
Edwise Foundation is one of the best options for Nepali students looking to study in Canada. As an education consultancy with over 18 years of experience, Edwise helps students through every step of the process.
➜ Guidance and Counseling
The Edwise team provides guidance and counseling to help determine the right program and university based on your interests, grades, test scores, and budget. They stay up-to-date with admission requirements and deadlines to help you submit a strong application.
➜ Documentation Assistance
Applying to universities abroad involves a lot of paperwork. Edwise assists with documentation like transcripts, letters of recommendation, statements of purpose, and proof of funds. They review all documents to ensure they meet the necessary criteria before submitting them to the universities on your behalf.
➜ Scholarship Options
Edwise keep students informed about available scholarships and bursaries to help make studying in Canada more affordable. The team can help determine eligibility and assist with the application process.
➜ Visa Application Support
Once you receive an admission offer, Edwise guides you through the student visa application process. They help prepare required documents like proof of funds, accommodation, medical exams, LOE etc. Edwise has experience submitting visa applications to Canadian high commission and a high success rate of approvals.
Also read; Visa Success Rate for Canada From Nepal
➜ Pre-Departure Services
Before leaving for Canada, Edwise provides additional support like pre-departure briefings to prepare students for living and studying in Canada. The Edwise Foundation team remains available even after students have arrived at their university.
In summary, Edwise provides end-to-end assistance for Nepali students wanting to pursue higher education in Canada.
Their experience and guidance help students find the right program, get admitted into top universities, obtain visas, and prepare for life in Canada. Edwise makes the entire process smooth and hassle-free so students can focus on this exciting new chapter of their lives.
How the Right Consultancy Can Help You Achieve Your Canadian Education Dreams?
To navigate the complex process of applying for a study permit and admission to Canadian universities, working with an experienced study abroad consultancy is highly advisable. The right consultancy can guide you through all the necessary steps to make your Canadian education dreams a reality.
Also read; Study in USA vs. Study in Canada
1. Expertise and Experience
A reputable consultancy helping students study in Canada will have years of expertise and experience with the entire application process.
They stay up-to-date with the frequently changing requirements and policies. With their help, you can avoid common mistakes and ensure your application is as strong as possible.
2. Personalized Guidance
A good consultancy will get to know you, your goals, and your unique situation to provide tailored guidance. They can help determine which programs and schools best fit based on your academic background and interests.
They will walk you through requirements for language tests, obtaining transcripts and letters of recommendation, crafting a persuasive statement of purpose (LOE), and preparing for potential interviews.
3. Application Assistance
The consultancy can review your application materials to check for errors or weaknesses before submitting them.
They are also able to submit some application components on your behalf directly. With their support, you can feel confident you have submitted the most compelling and compliant application possible to maximize your chances of acceptance and obtaining a study permit.
4. Ongoing Support
High-quality consultancies will provide you support even after you have submitted your applications.
They can help ensure any follow-up requests from schools or immigration officials are addressed promptly and properly. They will also guide you through next steps like applying for a study permit, finding housing, and preparing to transition to life as an international student in Canada.
Also read; How to Get a Job in Canada as a Nepali Student
---
Success Stories: Edwise Foundation's Students Achieving Their Dreams
Edwise Foundation has a proven track record of helping students fulfill their educational dreams in Canada. Here are a few success stories from their students:
"The entire process from application to visa was smoothly handled by Edwise. Their guidance helped me get into my dream university in Canada." –

Bikash, University of Toronto

"Edwise helped me choose the right programs to apply to based on my academic profile and interests. I got admits from multiple top universities in Canada." –

Priya, McGill University

"The visa application process was complicated but Edwise assisted me at every step. I got my Canadian study permit without any hassles." –

Ram, University of British Columbia

"Edwise arranged everything from my airport pick-up, accommodation to orientation after I arrived in Canada. I had a smooth transition into student life." –

Sita, York University
Check out more success stories: https://edwisefoundation.com/success-stories/
Edwise Foundation Education Consultancy on Google Reviews
On Google Maps, Edwise Foundation has a 4.8 star rating based on 250+ reviews. Here are a few positive highlights:
"Edwise helped me realize my dream of studying in Canada. Their counselors are very co-operative and supportive." –

Bikash

"I highly recommend Edwise for their transparency, expertise and customer service throughout the admission process." – Priya
"Edwise offered step-by-step guidance and assistance with my visa application. I got my Canadian study permit approved smoothly." – Ram
"The post-landing services arranged by Edwise made my transition to Canada very comfortable. I would definitely recommend them." – Sita
Edwise is clearly a leading choice for studying in Canada, with their professionalism and student-focused approach.
Elevate Your Canadian Immigration Journey with Nepal's Best Education Consultancy
As you can see, Edwise Foundation is one of the best consultancies for studying in Canada. With over 18 years of experience in international education, Edwise has successfully guided many students to top Canadian universities. Their expert counselors will help you identify programs and schools that match your interests and qualifications.
They handle the entire application process, including documentation, and even provide pre-departure guidance to ensure you are fully prepared for your new adventure in Canada.
For a world-class education in a safe, multicultural and stunning country, look no further than Edwise Foundation. They are your trusted partner to make your Canadian dreams a reality.
Which are the top consultancies for Canada in Kathmandu?
Some of the top consultancies are WWICS, Edwise International, Kansas Overseas Careers, Get Abroad Now, Universal Immigration Consultancy Services, Nepal Overses Education, and Global Reach.
10 Best Education Consultancies for Canada in Kathmandu
1. Edwise Foundation - An established consultancy offering admissions guidance, visa help, forex services, and post-landing orientation.
2. AECC Global - Offers end-to-end assistance for studying in Canada including admissions, visa processing, pre-departure guidance, and accommodation support.
3. Canadian Study Center - Known for university selection guidance, application help, IELTS training and visa assistance.
4. NIEC - Provides counseling on programs and universities, application processing, and visa documentation assistance.
5. Maple International Education - Assists with admission applications, visa filing, travel arrangements, airport pickups and accommodation.
6. Nepal Educational Consultancy - Offers counseling, documentation, pre-departure briefings and assistance after arriving in Canada.
7. CAN Consulting Services - Focuses on profile evaluation, university shortlisting, admission applications, and visa filing.
8. Goreto Educational Consultancy - Provides end-to-end assistance including IELTS coaching, application processing, and accommodation arrangements.
9. CIC Education Hub - Known for university selection advice, visa consultancy, travel bookings and post-landing services.
10. International Career Counseling (ICCC) - Offers profile building, documentation help, forex services, and pre-departure guidance.
What services do these consultancies provide?
These consultancies provide end-to-end services like counselling, university selection, application processing, visa assistance, pre-departure guidance, accommodation, and post-landing support.
How much do they charge for their services?
The fees range from NPR 150,000 to NPR 300,000 depending on the services required. Additional charges may apply for visa documentation.
What are the popular courses in Canada that students from Kathmandu prefer?
Some popular courses are business management, engineering, computer science, hospitality management, nursing, and MBA.
Which cities in Canada are preferred by students from Kathmandu?
Toronto, Vancouver, Montreal, Calgary, Ottawa and Edmonton are the top choices due to good education infrastructure, job prospects and Nepali diaspora.
Is IELTS training provided by these consultancies?
Most consultancies offer IELTS training either directly or through partner institutes to help students prepare for English proficiency tests.
How early should one start the admission process for Canada?
It is recommended to start the admission process 12-18 months in advance due to the time required for documentation, visa processing and other formalities.