What is a Work Experience Letter?
Posted by

Categories

Blog

Date

December 19, 2020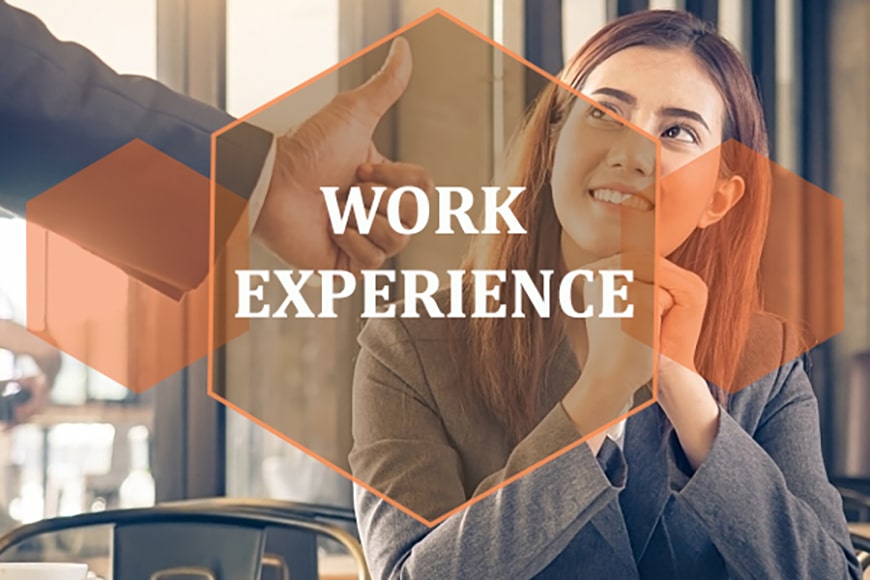 What is a Work Experience Letter?
Work Experience letter is a document that includes duration where an appointed individual works for a company or an institution to perform assigned task to his designation.
Having a work experience either it be a short term or a long term, paid or unpaid is definitely going to equip an individual with real work life experience and adds to their portfolio. It makes individuals to understand the demand and expectations of working world and ultimately prepare for the aspired graduate studies to abroad or domestic.
Thus, a detailed work experience letter is always considered helpful to get admission, assistantship in the graduate program and sometimes relevant years of work experience may be accepted in lieu of graduate admission test.
How to write a Work Experience Letter?
Work experience letter plays a vital role while applying to a new job or pursuing for higher studies. There are some areas that should be considered while composing an impressive detailed work experience letter
Designation with major role and responsibilities
Major tasks/project accomplishments
Professional progress during the tenure
Acknowledgement to communication skills
Team work performance evaluation
Example of critical thinking and problem solving skill delivered in work place
Remarkable other accomplishments
Major personal attributes that made the work tenure better
Showing gratitude towards your work
Recommender is always open to add in the customized professional and personal remarks
SAMPLE 1: Work Experience Letter
To whom it may concern:
I have known (Employee's Name) since (Date) in my capacity as a [Recommender's designation]. She/He joined us as a [Employee's Designation], then was promoted to the full-time position of (Designation) in (Date), and has been successfully holding this position since then. Some of her/his key responsibilities include [Explain major duties and responsibilities].
Apart from these, she/he was assigned [explain additional responsibilities, if applicable].
(Employe's Name) has been an extraordinary employee of the (company name). She/He has always been consistently pleasant, handling all job responsibilities with dedication and smiles. She/he is attentive to her duties and works tirelessly following by adhering to the company's policies.
(Employee Name) is highly respected by the co-staff for her/his willingness to assist anyone anytime she/he can. I am always impressed with her /his analytical, leadership and creative skills. She/He is resourceful, well organised, punctual and very good at handling pressure (state some instances/examples).
To the best of my knowledge, she/he has always maintained outstanding grades and holds knowledge in [major expertise employee has]. Truly, he/ she is an invaluable asset to any academic and non-academic institutions.
I wish him/her all the best.
Sincerely,
[Signature and stamp] [Name and designation of recommender] [DATE] [To be printed in company letter head] [Date]
SAMPLE 2: Work Experience Letter
To Whom It May Concern:
This is to certify that Mr./ Ms. ( Employee's Name], resident of [Full Address], has worked as [ Position] at [ company and address]. Mr./ Ms. ……… worked from [dates from and to]. He/She was responsible for [explain duties and responsibilities].
During his/her tenure, [explain major works performed, professional progress observed and major learning ].
To my knowledge, [ explain of the employees' known major professional and academic background]. He/She is a person who has the perfect blend of knowledge and personal traits to handle the opportunities and challenges within the [ field of work].
We wish him all the best for his/her academic and professional endeavors. If you have any questions or need additional information about him/her, I will be more than happy to respond to you.
[Signature and Stamp]
………………………………
Name and Designation of /Supervisor/Manager/CEO
[ to be printed in company official letter head]
Dreaming of Studying Abroad? Take the First Step with a FREE Consultation!