Study in the UK Guide For International Students
Posted by

Categories

Blog

Date

December 27, 2020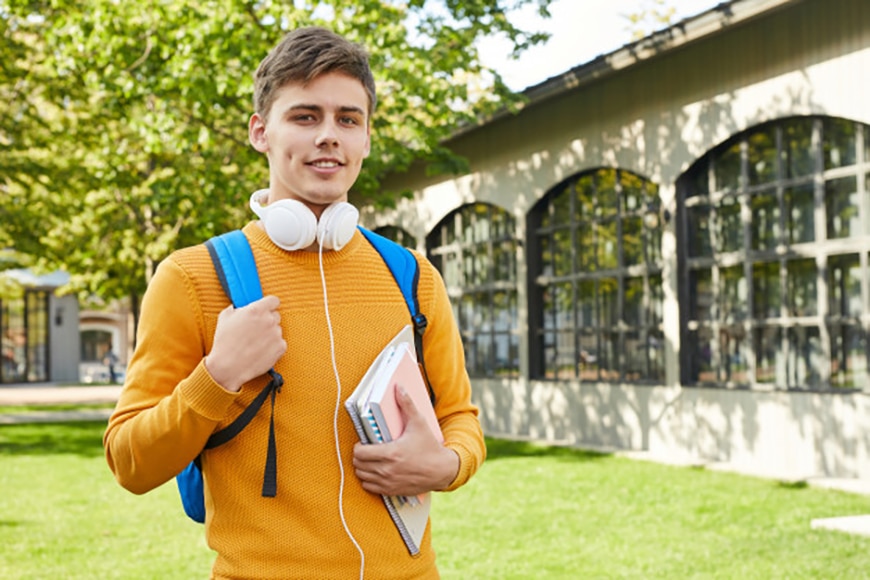 United Kingdom (UK) is a combination of four countries – England, Scotland, Wales and Northern Ireland, which share open borders. 
It has some of the oldest cities in the world which is a home to technology, literature and business. Most of the Multinational Companies (MNCs) operating in Europe have their headquarters in England or Ireland. 
UK has been the second leading destination for international students, only after USA, which includes not only some the oldest universities in the world but also the best. The public transportation system is one the most advanced and reliable with train links to all major cities in UK. 
The health service which is operated by the National Health Services (NHS) provides free health services, including ambulances, to all, which rules out "what happens to me if I fall sick" out of the equation. 
With courses with options of placement year, students can thrive by gaining work experience as well as knowledge and skills within the period of the study. Plus, the post study work (PSW) visa allows students (Bachelor's and Master's) to work in the UK for up to 2 years regardless of the nature of the work.
What are the general entry requirements to study in the UK?
Academic qualifications: 50%-60% and above for Undergraduate Courses. 60% and above for Post-graduate courses.
English Proficiency: 6.0 (min 5.5 each band) for Undergraduate Courses. 6.5(min 6.0 each band) for Postgraduate courses.
Note: These are only general entry requirements, some courses or universities demand more scores (academic and English proficiency). Some universities provide Foundation Courses (for UG) and Pre-masters Course (for PG), if the student does not meet either the academic scores or English proficiency scores or both. Upon successfully passing the course, one can enroll at the university.
What are the steps for applying for a Student Visa to study in the UK?
Select course and university:
There are more than 395 universities and colleges to choose from which offer cover a wide range of courses including literature, humanities, engineering, business studies, nursing, biomedical sciences and many more. 
Location preferences also plays a vital role as it is an important factor which decides the cost of living in the UK.
Register your ID on UCAS and apply:
The Universities and College Admission Services (UCAS) has application code for all the universities and courses in UK. The cost of applying is £20 for a single course and £26 for more than a single course (up to 5 courses).
Receive conditional/unconditional offers:
Upon successful review of your documents, the university makes an offer to study. You would need to accept the offer. Fulfilment of all the conditions and payment of fee for year 1 gives you a CAS (Certificate of Acceptance of Studies). 
Note: In order to apply for CAS (after accepting the offer), the following documents are required:
Filled-up university application form
Scholarship form (if applicable)
Bank balance certificate and bank statement (for at least 28 days and no more than 31 days) in student's saving account.
Copies of transcripts (SEE/SLC to the highest degree)
Character certificate
Academic reference letter
Work reference letter (if any)
Copies of proof of English proficiency
Curriculum vitae (if applying for a post-graduate degree)
Copies of passport, citizenship and birth certificate
Proof of tuition deposits
Passport sized photographs
Relationship certificate (if required)
Tuberculosis test certificate
Police report
Get Confirmation for Acceptance of Studies/CAS
This document has the start and end dates of the program. It has the course title and the total cost of the course. It also mentions the amount of money already paid to the university.
Apply for a visa:
With your CAS in hand, now you are ready to apply for a visa. Biometrics are taken (in VFS), video and/or phone interview maybe taken depending on case. The cost of applying is £348 which is non-refundable.
Wait for the visa outcome (Approval/refusal): It usually takes 3 weeks for the process.
What are the types of UK Visas to study in the UK?
The type of visa you'd need depends on the course you are applying for.
Student Visa (Further or Higher Education Course):
In order to study further (which can include foundation or pathway courses, pre-masters' courses, undergraduate or postgraduate course) the student would require a student visa. 
These courses usually last for a year or more. Under this visa, students can work from 10hr/week to 20hr/week depending on the course. The visa fee is £348.
Short Term Visa:
This visa is for students whose course length is more than 6 months but less than 11 months. Usually, English courses fall under this category. Under this visa, the student can neither study other courses nor change courses from the UK. 
Moreover, they cannot be involved in any work or carry out business. Dependents are not allowed under this visa and this visa cannot be extended as well. The visa fee is £186.
Standard Visitor Visa:
This visa is usually used by tourists while visiting the UK. However, if the student is applying for a course that is shorter than 6 months, then he/she would require a standard visitors visa. There are no work permits and the visa fee is £95.
What are the Scholarships in the UK?
Sports Scholarship:
UK, EU and overseas students are eligible in this category. The student must; however be competing in a sport which is a part of BUCS sport, Olympic sport or Paralympic sport. This scholarship is provided by the university itself and is worth up to £3000. 
Territory Award:
 This scholarship is worth £1500. In order to qualify for this scholarship, one must be a national of certain countries defined by the university. Most of the universities have defined Nepal in this requirement. Not all universities provide this scholarship.
Early Acceptance Scholarship:
This scholarship awarded by some Universities to address the stress and prepare the students for a new life in UK. This scholarship can be up to £2000. In order to be eligible for this scholarship, the student must accept the offer (if provided) from the university before the deadline.
Alumni scholarship:
Universities provide this scholarship to students who have studied in the same university in the past. It reduces the total tuition fee by 15%-20% depending on the university.
Chevening Scholarship:
Students who have been identified as potential future leaders can apply for this scholarship. This scholarship is funded by the Government of UK, Commonwealth Office and partner organizations. 
It covers a wide range of field – politics, business, media and many more. This scholarship is for one-year master's degree only. It covers flights, accommodation and course fees.
How much does it cost to study in the UK?
The answer to this question would be quite easy if you are a UK national – the fee has been capped for UK nationals at £9250/year for undergraduate studies by the Government (for postgraduate studies, limits have not been set). 
However, for international students, the fee has not been capped, meaning the cost of studying depends on the university, course you are studying, the cost of living (London vs Outside London) and your lifestyle. 
On a general basis, most undergraduate courses for international students range in between £10,000 and £20,000 per year and postgraduate courses range in between £11,000 to £20,000 per year.
 However, some courses are more expensive (such as medicine, engineering or MBA) compared to others.
Can you stay in the UK after your studies?
You can but you will need to qualify for the following:
The PSW Visa

: It offers 2 years of working visa for students completing their undergraduate or post-graduate course. During this period, one can work in any work regardless of the course studied.

Tier 2 visa

: If a company with tier 2 sponsorship ability offers you a job, which pays more than £20,000/year, an initial visa of 3 years is granted, with an option to extend to further 2 more years. Staying on this visa gives you an option to apply for Indefinite Leave to Remain (ILR) in the UK, which leads to settlement.