Post Study Work Visa in Australia (PSW Visa)
Posted by

Categories

Australia

Date

November 13, 2019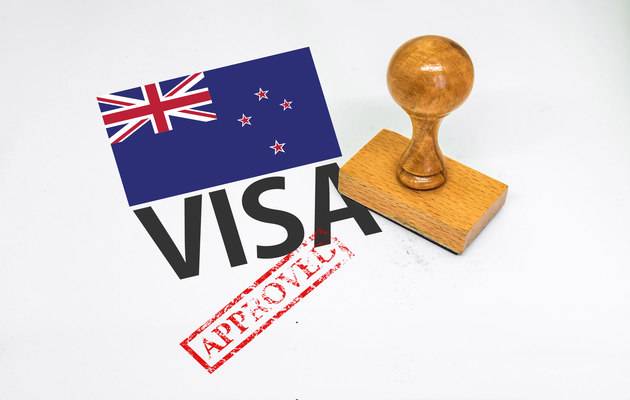 You have finally completed your studies in Australia and now want to gain some valuable work experience. 
A Post Study Work Visa (PSW Visa) allows you to do just that. As an international student from Nepal, you can now enjoy post study work rights to up to 6 years. 
From July 2023, Australian government has extended the duration of the Post Study Work visa from 2 to 4 years for qualifying bachelor's and master's degrees. 
PhD students can stay in Australia for up to six years under this new rule. This is a great opportunity to build your skills, advance your career, and earn a good salary.
The PSW visa application process is pretty straightforward. 
Also read; Australian Student Visa Application – Step by Step Guide
You need to meet the basic eligibility criteria like having a recognized qualification from an Australian education provider and maintaining a good academic record. The visa fee is around AUD $1,650 which you need to pay while lodging the visa application. 
The processing time is usually 3 to 4 months so you need to apply at least 2-3 months before your student visa expires.
With the PSW visa, you have the freedom to work anywhere in Australia with any employer in any occupation. You can gain experience in your field of study or try your hand at new opportunities. 
The Australian economy is robust with many vacancies for skilled workers so the possibilities are endless. A few years of Australian work experience will boost your career and open up more doors.
Also read; Australia Student Visa Requirements
Overview of the Post-Study Work Visa in Australia
The PSW visa lets you work in any occupation and for any employer in Australia. To be eligible, you must have recently completed a degree or diploma, from an Australian educational institution. 
The level of your study also determines how long you can work – 2 years for a bachelor's degree, 3 years for a master's, and 4 years for a doctorate. Also, applicants with a select degree may be eligible for an extended 2 years on their visa.
Everything on The Post Study Work Visa in Australia
Australia has made changes in Post Study Work Visa and it's GREAT!!
We are excited!!
Recently, Australian government has brought some highly motivating changes in the offered Post Study Work Visa program with which international students have so much more to experience from the land of Kangaroos.
First let's understand what is PSW Visa Australia?
The PSW visa in Australia is an exciting reason for international student to study in Australia. To the students who graduate with an Australian degree,PSW will give the opportunity to enhance their studies by gaining work experience in Australia.
Who are eligible for PSW Visa In Australia?
In order to earn eligibility for the Post Study Work Visa, an international student must graduate with an 'eligible qualification', which includes:
a Bachelor's or Bachelor's (honors) degree or
a Master's or Master's by Research degree or
a Doctoral (PhD) degree
and have at least two years of academic study completed in Australia in Bachelor's level study or higher (i.e. Bachelor's, Master's or PhD level)
Also read; Statement of Purpose (SoP) for Australia
Eligibility Requirements for Nepali Students
To be eligible for a Post Study Work Visa (PSW Visa) in Australia as a Nepali student, there are a few requirements you'll need to meet.
First, you must have completed at least a bachelor's degree or a master's degree at an Australian university. Your course of study needs to have been done on a student visa and finished within the last 6 months.
Language Requirements
You'll also need to prove your English language proficiency by taking an official English language test like the IELTS or TOEFL iBT and achieving the minimum required score. For most occupations, you'll need at least an IELTS score of 6.5.
Also read; Things to know about Australia-Australia study guide for Nepalese students
Age and Health
To be eligible for a PSW Visa, you must be under 50 years of age and in good health. You'll need to undergo a medical examination to prove you meet Australia's health requirements.
The final requirement is that you have a genuine intention to work in Australia. You'll need to provide evidence showing you have been actively looking for skilled work in your field of study.
How Long will the PSW Visa in Australia be valid?
Students who graduate with a bachelor's or master's degree by coursework will be eligible for a two-year PSW Visa.
Students who graduate with master's by research will be eligible for a three year PSW Visa and
Students who graduate with a doctoral degree will be eligible for a four year PSW Visa.
How to Apply for the PSW Visa from Nepal
Now that you have your offer letter for a course in Australia, it's time to apply for your Post Study Work Visa (PSW Visa) to remain in Australia after your studies. To apply for the PSW Visa from Nepal, follow these steps:
➜ Meet the basic eligibility criteria. You must have recently completed an eligible bachelor's, master's, or doctoral degree in Australia. Your course must be registered in the Commonwealth Register of Institutions and Courses for Overseas Students (CRICOS).
➜ Prepare the required documents. This includes your offer letter, evidence of Overseas Student Health Cover (OSHC), proof of English language ability, a statement of purpose, a resume, bank statements, and a letter of recommendation from your university.
➜ Apply online or by post. You can apply for the PSW Visa on the Department of Home Affairs (DHA) website or through VFS Global, DHA's service delivery partner in Nepal. The online application process is typically faster, taking around 2 to 4 weeks. Applying by post can take 6 to 8 weeks.
➜ Pay the application fees. The PSW Visa application fee is AUD 330. Additional fees apply for health examinations or translations if needed. Fees can be paid by credit/debit card, bank draft, money order, or electronic transfer.
➜ Attend your health and character checks. This includes undergoing a medical examination, a police clearance certificate, and possibly an interview. Book your health checks as soon as you apply to avoid delays.
➜ Provide additional information if requested. The DHA may ask for more evidence to support your application. Respond promptly to avoid refusal or delays.
➜ Get your PSW Visa grant notification. If your application is approved, you will receive an electronic notification that you have been granted the PSW Visa. Your visa will allow you to remain in Australia for between 18 months to 4 years after completing your studies to live, work and travel.
Also read; Why Study In Australia from Nepal?
Working and Living in Australia on a PSW Visa
Once you've been granted a PSW visa, it's time to start your new life in Australia. This temporary visa allows you to live and work in Australia after you finish your studies.
Finding a Job
With your PSW visa, you have full work rights in Australia. You can work for any employer in any occupation. The key is to start your job hunt early. Tap into your university's career resources and alumni networks. Polish your resume to Australian standards.
Also read; Nepalese Students In Australia
Consider internships, work experience, or entry-level roles to build your experience. The job market in Australia is competitive, so be prepared for a challenging search. With persistence, you'll land an opportunity.
Accommodation
You'll need to secure housing, ideally before your PSW visa starts. Options include renting an apartment, sharing with housemates, or homestay. Rent and living costs in Australia are high, especially in cities. Plan your budget accordingly.
Healthcare
Australia has a universal healthcare system called Medicare. Enroll in Medicare as soon as you arrive to access subsidized healthcare services. You'll still need private health insurance for dental, vision, and other benefits. Shop around at providers like BUPA, Medibank, and AHM.
Transportation
Australia's public transit systems are highly developed, so you may be able to rely on trains, buses, and bikes to get around, especially in cities. However, Australia is a large country, so you may need a vehicle for longer trips. You can buy a used car, but insurance, fuel, and maintenance costs can be expensive.
Also read; TOP 7 REASONS FOR REFUSAL OF YOUR AUSTRALIAN STUDY VISA
Taxes
As a PSW visa holder working in Australia, you must pay Australian income taxes. Your employer will deduct taxes from each paycheck. You must also file an annual tax return. Australia has a progressive income tax system with rates from 19% up to 45% depending on your income level.
Finally, So, What are the recent changes in Post Study Work Visa Australia?
Although PSW Visa for international students studying in major cities Sydney, Melbourne and Brisbane remains the same.
International students who complete their study requirement in cities and major regional centers Perth, Adelaide, Gold Coast, Sunshine Coast, Canberra Newcastle/Lake Macquarie, Wollongong/Illawarra, Geelong and Hobart can now enjoy one additional year of PSW Visa.
That means a student who completes at least two years of academic study in those cities will be now eligible for 3 Years of PSW Visa in Australia.
Also read; Top 10 Reasons to Study in Australia
For international students studying in all other locations, the Australian government now has added 2 additional years of PSW Visa. That means a student who completes at least two years of academic study in Australia will be now eligible for 4 Years of PSW Visa.
PSW Visa in Australia- Conclusion
There you have it, everything you need to know about getting a PSW visa in Australia after you finish your studies. The process may seem complicated, but if you start preparing well in advance, meet the requirements, and submit a strong application, you've got a great shot.
Think of this as an opportunity to gain valuable work experience, strengthen your resume, and establish yourself in a new country.
Who knows, Australia could end up becoming your new home. The beaches, outdoor lifestyle, and job opportunities are appealing to many. If that sounds like you, get ready to embark on an exciting new chapter in the land down under. Best of luck!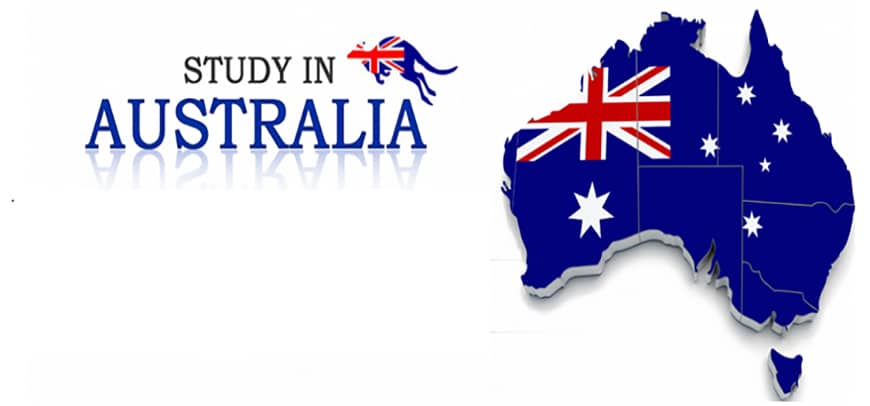 Dreaming of Studying In Australia

? Take the First Step with a FREE Consultation!