Statement of Purpose (SoP) for Study Abroad
Posted by

Categories

Blog

Date

April 20, 2020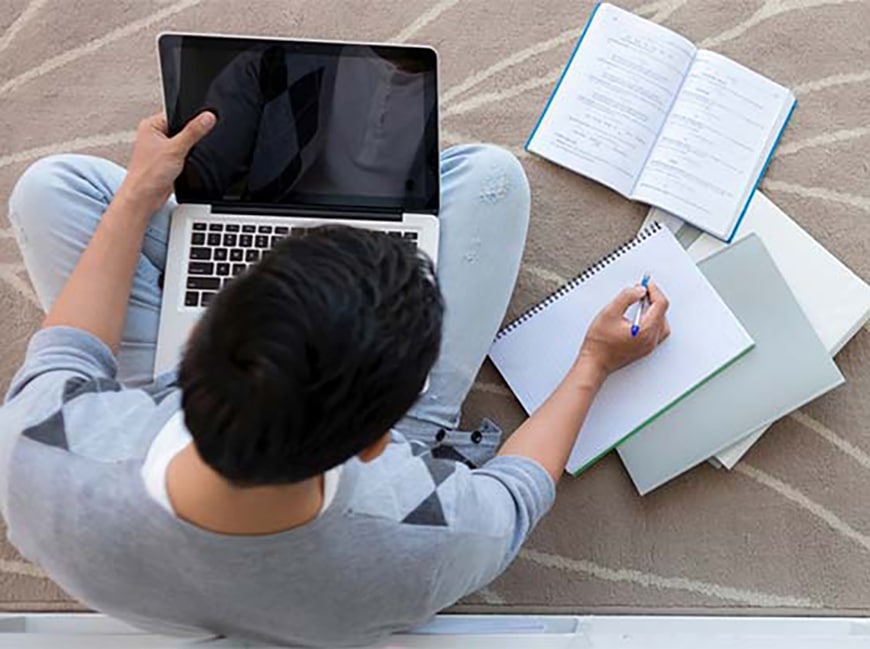 Statement of purpose (SOP)
A statement of purpose (SOP) is a critical component of applications for higher education, especially when applying to competitive programs abroad. 
With increasing numbers of applicants vying for limited spots, writing a compelling SOP is essential to stand out and boost your chances of admission. This essay provides insight into a candidate beyond just test scores and transcripts.
What is a statement of purpose (SOP)
A statement of purpose (SOP), a letter of intent or a personal statement, is a formal essay required for many graduate school applications. It is a chance for applicants to explain their motivations, qualifications, research interests, background, achievements, goals, and how they will add value to the program they're applying to. 
An effective SOP gives admissions committees a deeper sense of the applicant's personality, skills, and commitment to their chosen field.
Why is SOP important for studying abroad
The SOP is a critical part of an application for studying abroad. It allows applicants to make a case for why they are qualified, passionate about their chosen field, and deserving of a spot in the program. 
A compelling, thoughtful SOP can boost an applicant's chances of admission even if other parts of the application are less competitive.
Admissions committees want to know the real person behind test scores and transcripts. The SOP provides insight into an applicant's background, motivations, challenges overcome, and future goals. It's a chance to tell your unique story. 
SOPs let applicants explain weaknesses in their application or profile gaps in their resume.
The SOP may decide between two equally qualified candidates for graduate programs abroad. It's an opportunity to stand out and convince the committee you are a good fit for the program. A poorly written SOP can ruin your chances of studying abroad.
Statement of Purpose (SoP) has to be neat! It has to be to the point. It has to make your reader admire your application and give you admission or visa! 
It has to show the purpose behind it- be it an application to a program or course of study, or be it for VISA. 
It is about making proper impression, making your reader believe that you are one of the best applicants for an admission or VISA (as per the case).
The essay should carry your academic background, your experiences and achievement, your work experiences, your reasons for choosing certain course or major and reasons behind choosing to study abroad, your intentions of studying and later returning back to your country. 
In case of writing an SoP for countries like Australia, you may even find a need to include your family background, details about the family income and the properties owned and so on.
An SoP requires you to write a lot of those; however, there are plenty of things that you need to have it in your SoP apart from those "Now publicly known" contents of the essay. 
In case of an SoP for admission, your essay needs to present your potentials and how you are a proper candidate for a program. 
You need to show your goals, your objectives behind pursuing the program or course and how your life will change once you have got such education and the degree in your hand. 
You want to show an exact reason behind why you have chosen certain university for the program. You have to show how you are qualified and how meaningful it is for you to study there.
How To Write A Compelling Statement of Purpose To Study Abroad 
In case of a visa SoP, along with all the details and necessary information, you must pay attention to these three things. 
First, your essay must portray your strong desire to study and only study in the foreign land; you are not there to work illegally or do anything unlawful, you are there to be a great student in the country. 
Secondly, your essay should clearly show that your family is financially strong and capable enough to pay all your academic and other expenses that will incur during your stay in the foreign land. 
And thirdly, your essay must clearly speak that you have a clear intention to depart from the country of your education destination once you have completed the education.
Your essay should reflect YOU, the real YOU; the story behind your academic background; the experiences and achievements and all should be put in a personalized manner. It should tell the story your documents could not, it should make a sense.
Also read; LoE/ SoP for Canada Study Permit
Apart from all, your Statement of Purpose for study abroad needs to be well structured; proper grammar, proper sentences – simple or complex. It needs to be coherent, and has plenty of proper and carefully chosen words. This should also give an idea of how hard working you are and how hard you are working to get accepted to a certain program or a VISA.
Statement of Purpose (SoP) is the writing that tells beyond the documents and it matters a lot what you say and how you say within the essay. 
Also read; SOP for Accounting
Few words can make big differences and few mistakes can get you denied. Hence, make sure you write your essays carefully, get help if you need! Consult with seniors, even better with professionals, even better professionals with strong credentials.
How to write a SOP
Follow these steps when writing your SOP:
Research the program and target institution
Brainstorm ideas and make an outline
Write a strong opening paragraph
Explain your academic and professional background
Discuss related experiences and interests
Elaborate on your future goals and plans
Conclude by summarizing your strengths
Revise multiple drafts and check for errors
Get feedback from mentors, professors, or advisors
Customize your SOP for each program
Use clear, concise language and an active voice
Showcase your achievements without sounding arrogant
How to start writing SOP
Some tips for starting your SOP:
Begin with a strong, attention-grabbing opening sentence that conveys your motivation.
Introduce yourself, your interests, and the degree program you're applying to.
Start from your present aspirations and interests, then provide relevant background.
You can mention a class, influential person, or experience that inspired your interest.
Pose an interesting question related to your goals that you'll address later.
Share an anecdote or quotation that reveals something about you.
The first paragraph sets the tone, so ensure it encourages further reading.
How to write SOP for undergraduate
Tips for undergraduate SOPs:
Keep it concise at 300-500 words. Graduate SOPs are usually longer.
Focus more on short-term goals and your planned contributions.
Emphasize transferable skills from extracurriculars or jobs.
Discuss how the program will support your academic and career aspirations.
Elaborate on experiences confirming your interest and suitability.
Share specific courses, faculty, and resources that appeal to you.
Mention if you've spoken to current students or professors.
Show you understand the demands and rigor of the program.
Convey maturity, motivation, teamwork, communication skills.
How many words should SOP be?
Recommended SOP length:
Undergraduate: 300-500 words
Masters: 500-1000 words
PhD: 1000-1500 words
The word range gives you enough space to provide details without boring admissions committees with overly long essays. Avoid going above or below the suggested range unless specified by the program. Quality content is more important than length. Adapt your SOP to fit the specified requirements.
Is SOP and GTE are same?
The SOP and GTE serve related but distinct purposes:
SOP – A personal statement focused on your background, goals, and motivations. It highlights your unique experiences, skills, and aspirations to show you are a good fit for the program.
GTE – Graduate and Terminal Degree Eligibility form focuses on academic achievements to determine if you meet minimum requirements. It provides transcripts, test scores, academic records, residency status, and degree confirmations.
The SOP supports the GTE by expanding on your academic credentials. The GTE determines technical eligibility, while the SOP conveys personal traits and growth. Admissions committees often require both. The SOP gives a subjective, qualitative perspective to complement the GTE's objective measures.
The standard requirements while drafting an SOP letter ( topic to be covered)
Your SOP should cover:
Introduction: Start with an engaging opening and introduce yourself and your goals.
Academics: Discuss your relevant educational background and achievements. Mention specific courses, projects, and research relevant to the program you are applying to.
Skills: Highlight transferable skills developed through coursework, jobs, research, volunteering, etc. Quantify accomplishments.
Motivations:
Explain your reasons for pursuing this field and program.
Share any inspirational experiences.
Discuss your passion.
Goals: Outline your short and long-term career goals. Mention specific aspects of the program that interest you and will help you achieve goals.
Fit – Emphasize how your interests, experiences, and strengths make you a great fit for the program.
Conclusion: Recap your main points and qualifying factors—express enthusiasm for contributing.
DO's and Dont's while writing SOP
DO:
Follow all instructions and address every question/prompt
Customize your SOP for each program
Proofread for grammar, spelling, typos
Be honest and authentic
Use an active voice and varied sentence structure
Be concise and avoid repetition
Ask others to review your essay
DON'T:
Miss deadlines or word count limits
Exaggerate accomplishments
Use generic statements copied from samples
Focus on problems or failures
Criticize past institutions or professors
Repeat info conveyed elsewhere
Wait until the last minute to write
Common mistakes student make while writing SOP
Common SOP mistakes:
Typos and grammatical errors
Weak, generic opening statement
Lack of focus and clarity
Listing accomplishments without context
Failure to highlight transferable skills
Not explaining gaps in the academic record
Focusing too much on problems or failures
Insufficient details on interests and goals
Poor organization or flow
Misunderstanding the program
Submitting the same SOP to different programs
Repeating resume or profile information
Arrogant or boastful tone
Not addressing prompts or criteria
What is the best format for SOP?
Use these SOP formatting tips:
1-inch margins on all sides
12 pt standard font like Times New Roman
1.5 or double-spaced lines
Name and contact information in the header
Clear, organized structure with good flow
A logical progression of ideas in paragraphs
Appropriate length (500-1500 words)
Divide text under subheadings if required
No spelling, grammar, or syntax errors
Save as PDF to preserve original formatting
Is SOP required to get approval?
The SOP and GTE serve related but different roles in graduate applications.
The GTE form verifies eligibility by providing transcripts, test scores, and academic history and confirming you meet minimum requirements.
The SOP is an essay elaborating on your background and motivations. It provides qualitative, subjective details on your suitability beyond test scores and grades.
Most universities require both GTE and SOP for graduate admissions. The GTE determines basic eligibility, while the SOP conveys your "fit" for advanced study in your chosen discipline. Admissions committees use both to make data-driven and holistic decisions.
While technically, the SOP is not required for GTE approval, it powerfully complements objective metrics with a personal narrative. A compelling SOP strengthens any application, helps you stand out, and should be included for best results.