What to Pack For Study Abroad?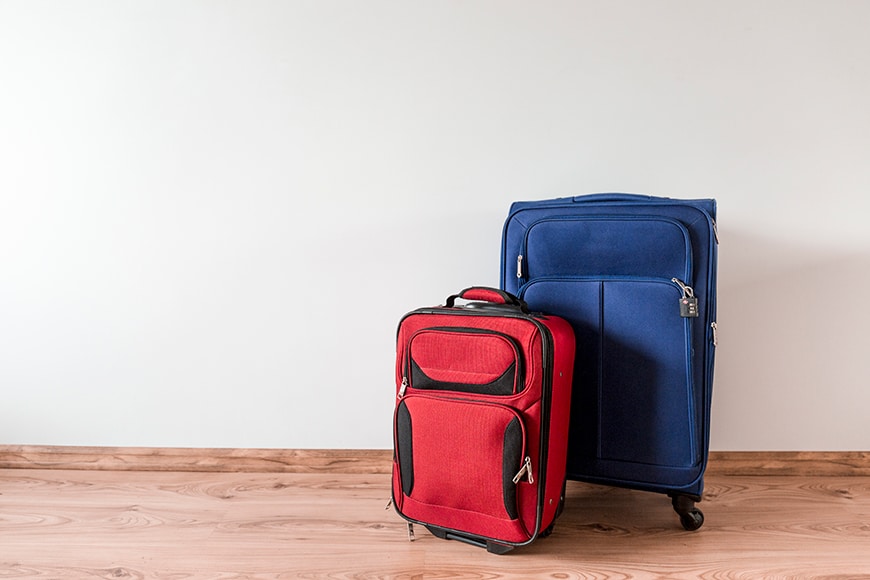 Now that you have your visa to study abroad in your hand and ready to pack your bags, let's learn about what to pack and have ready with you in your luggage and hand carry bags before you go to the airport.
Make sure first you have all of your most important things in the correct place close to you. 
For example, your IDs including your passport, your academic documents, university admission/offer letter, immigration document, bank draft and cash currency, and other important documents must be with you at all times, hence, pack them in your personal carry-on bag that you will always keep with you throughout your travelling.
You might sometimes have to show your No Objection Certificate at the Tribhuvan International Airport and hence best to take with you but have it with your parents – you do not want to take it with you abroad since it will be necessary to send funds to you for the semesters to come.
Also read; Spring Semester Vs Fall Semester
To start with, first make sure you have your plane ticket and necessary documents packed and with you safely. 
Make sure you have properly kept a note of where you are going and to whom or where will you be staying, who will be picking you up from the airport, the exact address and name of the person you will be staying with and further important details. 
Now you are ready to pack your luggage, first you need to be aware of how much weight you can take with you in your luggage as well as your carry – on bag. It would be best for you to check with the Airlines. 
Next, make a list and check item wise as following (the items mentioned below gives an idea of things you can take with you and things we find important; they can vary depending on various things and with individuals). 
Please adjust according to the climate of the region you are going to.
Here's what to pack for study abroad from Nepal to other countries
Your wallet or purse
Underwear/inner wears as need
Shorts and full pants
Short and full sleeve shirts and t-shirts
1 or 2 hoodies
1 or 2 jackets
If you would like to- take Nepali cultural dress with you
About two pair of extra comfortable shoes, a pair of formal shoes, slipper and few pairs of socks with them
(If the climate is very cold, you might want more than 2 very warm jackets with you, gloves, mufflers, scarf, snow boots or wet proof extra warm shoes with warm socks to go with them).
Sun glasses
Towels
Very light weighed Blanket, bed sheet (Making sure you are not taking too much of space else you can buy it there, you will need arrangement to get to stores such as Walmart )
(If you have a space, you can take pillow as well – remember this will take plenty of your space in luggage and hence you might have to give up on taking other precious things with you)
Back pack, school bag or purse
Few pen, pencil and a very few notebooks to start with
Tampons and pads (girls)
Others including your favorite things with you.
Electronics and Gadgets that are important for you
Phone (Charger, Portable charger or power bank)
Laptop
iPad
Headphones
USB cables
Flash drive or USBs
Gift or Souvenirs
Ribbon or Signage to make your luggage clearly visible and identifiable
Packing bags:
Luggage
Space Bag
Personal hand-carry Bag or even waist bag
Health related important medicines and others:
Your first priority has to be your health. If you have any particular medical condition, make sure to take particular medicine or prescriptions with your doctor's recommendations.
Pack and repack to have a good idea of how much you will fit in and what to put in priority to take or not.
Finally make a note in your phone the list of things you have packed, and check the items thoroughly before locking your luggage
Things to avoid taking with you:
Fluid
Unpacked food at least
Sharp objects
Firearms or anything sharp and harmful objects or objectionable items
Now you know your items, please adjust as per your need while paying attention to the above mentioned suggestions.
Have a pleasant flight abroad!
Also read; Suggestions to the Students Interested in the United States
Dreaming of Studying Abroad? Take the First Step with a FREE Consultation!