WELCOME TO EDWISE FOUNDATION
Edwise Foundation, an independent student placement agency in Nepal, has been dedicated to empowering Nepalese students for accessing education in the United States and other countries since 2005.
We are now officially collaborating with more than 200 higher institutions in the U.S.A. and other countries, and a number of others unofficially depending on students' academic interests, financial strengths and other parameter.
We have had a glorious history of placing about 5,000 students into a wide range of universities which include small Private Liberal Arts Colleges to Ivy League Universities in the United States with partial and full financial packages ensuring that the institutions and students are a right-match.
We have also had the notable success in recruiting students into the higher institutions in Australia, Canada and the United Kingdom.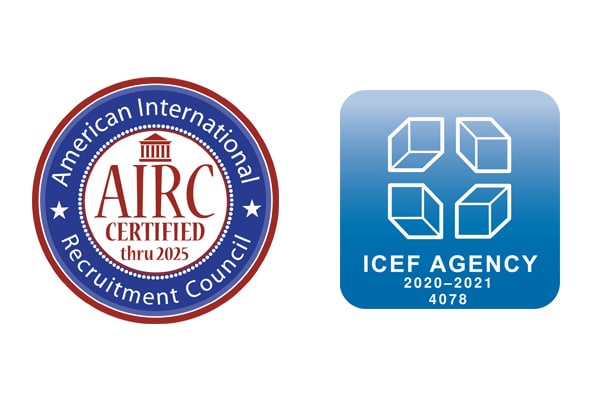 WE ARE THE FIRST ACCREDITED AGENCY IN NEPAL
We are the first agency in Nepal to have been certified by AIRC, American International Recruiting Council in 2010 (through 2025) which attests to our Agency quality as determined by our compliance with the AIRC Certification Standards.
We have successfully undergone a rigorous external and internal review process which evaluated our business practices and the effectiveness of the services rendered in recruiting qualified students to accredited U.S higher institutions.
We also comply with NAFSA Statement of Ethical Practices.
WE ARE AN ICEF SCREENED AGENCY
We also take pride in being an ICEF Screened-Agency. Our agency regularly takes part in AIRC Conference, NAFSA Conference and ICEF Workshops to network with the institutions and to stay up-to-date with the latest developments in international education, mobility and immigration.
WE ARE EXPERT CONSULTANTS AND ADVISORS
Our consulting services are driven by a 'right-match' philosophy which has resulted into the overall success of students, and a stable relationship with the institutions.
Our team comprises Advisors who have studied and worked in the U.S. and respective other study destinations for some years, have undergone many international trainings and have achieved USATC, QEAC, CCEA and other certifications.
Our Advisors are extremely careful in scrutinizing the students' potentials, profiles, financial constraints, future aspiration, and interests and in exploring possible options. We always aspire to match students with the institutions that best suit them academically and financially as well as socially.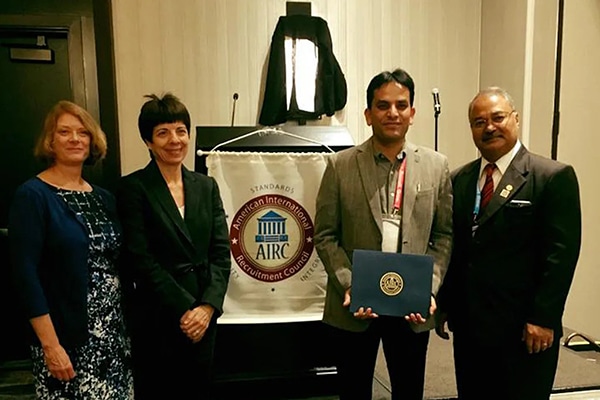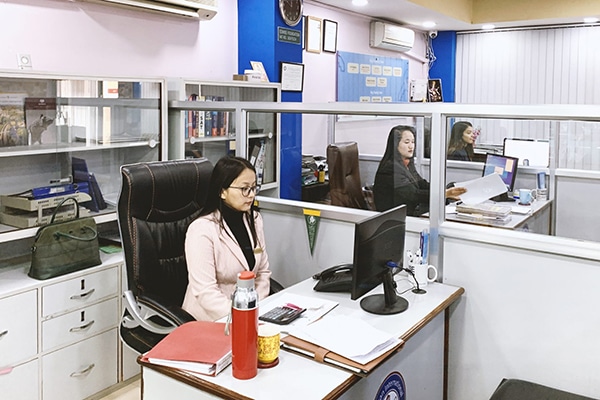 WE ARE EXPERIENCED TEST TUTORS
We also offer effective standardized test tutorials (IELTS, TOEFL, SAT, GRE and GMAT) by the real-test takers who have been mentoring for decades through the latest course wares and modules.
We would like to thank all the institutions, students and parents for your trust, and we aspire to work even smarter in the days to come.
Edwise Foundation is a specialized educational advising agency dedicated to offering an affordable, high quality test preparation and accurate advising services for students seeking to study in the United States and other study destinations. We are committed to working in line with what is expected by the Nepalese students, families and our partner institutions. We aspire to empower the Nepalese students for obtaining educational experiences and career opportunities in the United States and other countries like Canada, Australia and the United Kingdom.
We strive to provide the best academic and social environment for each individual student seeking to study in the United States and other study destinations through accurate, ethical and high quality services.