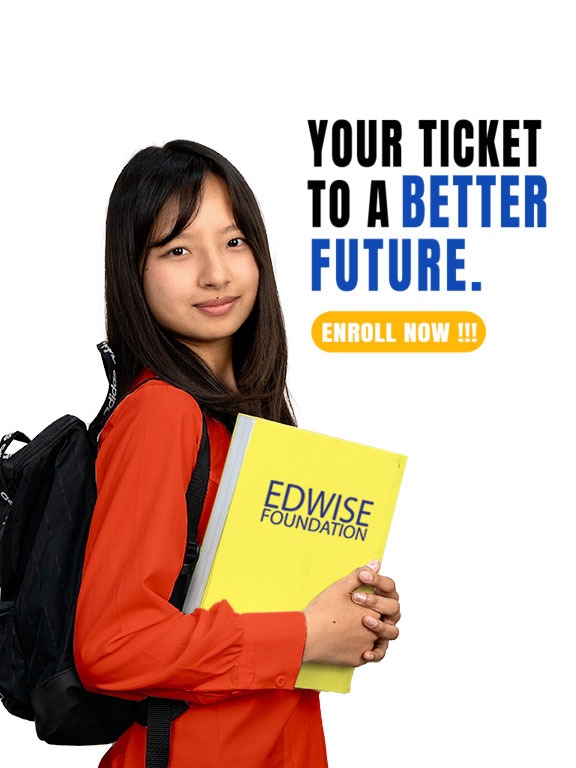 Don't hesitate to contact us right away to learn more about the application process for Oxford Brookes University, one of the elite universities in the UK.
Study in the United Kingdom from Nepal
We understand information is what you seek and information is exactly what our Counselors have for you.
Come learn what challenges and opportunities you might have as a student in the UK!
We have a wide range of options in terms of the universities and majors. We don't just say, we believe in offering you the privilege of choosing "Any University at Any Location' as long as you meet the requirements of the university you want to get into.
At Edwise you get unmatched guidance on the application process, statement of purpose, financial paper works, and interview.
Our Strengths
We don't teach you visa answers but offer practical insights into what the Visa Officers are looking for in you during the interview. We help you communicate the ideas organically, brush up your interpersonal skills and elevate your confidence level. The F-1 visa is indeed a reflection of how clear you are in terms of what you're going to be, how you are affording your education and what makes you depart to the U.S. The interview process seems to be touching upon everything you have accumulated so far, although students sometimes find it otherwise. Students need to take this simply as a conversation with the visa officer, not as a scholastic answer that they can give to their professors.
The Best Consultancy in Nepal for UK
3 Reasons To Choose Edwise Foundation For UK Studies
Reasons To Study in UK From Nepal
The United Kingdom is regarded as one of the best destinations for higher education and rightfully so. One of the leading countries in the world is also leading in education with Universities like the University of Oxford, University of Cambridge, Imperial College London, UCL, and London School of Economics and political science to name a few. With over 100 Universities and about 100,000 international students choosing the UK for higher education, it is second only to the USA in terms of hosting international students from all over the world.
Studying in the UK was a privilege only offered to the Royal Family of Nepal and their closed relatives in the past. However, things have changed and a huge number of Nepalese students are choosing the UK for their Higher education these days. For almost a decade, the UK was not considered to be an attractive destination with limited possibilities after completion of the degree but with PSW been re-instated the prospect of living and working in the UK seems attractive.
Graduates from UK universities are highly regarded and sought after by top companies globally and one of the oldest education system prepares the students to thrive under any circumstances may it be personal or professional life.
Financing the education is one of the major factors why the UK could be the best destination for higher education. 3 years for Bachelors and just 1 year for Masters will definitely save 1 year worth of tuition and fees and this cannot be said in the case of USA or Canada. Also, the possibility of working 20 hours a week will definitely decrease the financial burden for the students. To sum things up, below are a dozen of reasons to choose UK for Nepalese students:
1. More than 100,000 international students in a year means UK is very open to different culture making it the 2nd most preferred destination for international students globally. With a strong Nepali community it is easier for Nepalese students to get adjusted.
2. UK has 4 out of the top 10 Universities in the world.
3. Quality education, up to date curriculum, classes taught by professionals, and state of art facility; UK has the perfect ingredients for the recipe of success.
4. 2 years' worth of Post Study Work Permit to provide you with an opportunity to build a professional carrier.
5. Academic support system, research opportunities at all level of education, career development centers and internship possibilities to prepare you for life after studies will surely do no harm to develop you both personally and professionally.
6. Affordability could be a concern for studding in any country and to offset those students can work for 20 hours a week during college and full time during the vacations. Also, Scholarships and Bursaries are available for deserving students.
7. Study whatever you want, schedule your classes the way you want, pick a subject of your choice.
8. Some programs offer industrial placement options so you can land a job before you even finish your studies.
9. Stay ahead of the pack by finishing your studies 1 year faster than your friends here in Nepal or in most of the other countries.
10. Opportunity to switch your visa type from T4 to T2.
11. Gateway to most of the European countries.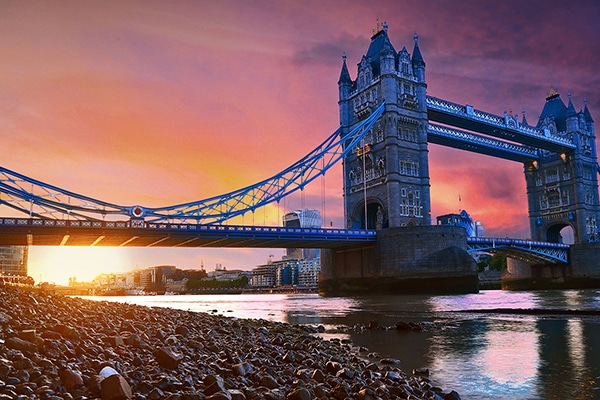 Before You Apply
After you decide on going to the UK there are few things that you need to be exploring and be aware of. The University you are going to, admissions requirements, SoP, Scholarships, applications deadline, and many more.
Post-Study Work: A Big Attraction
Suggestions to Nepalese students seeking to study in the UK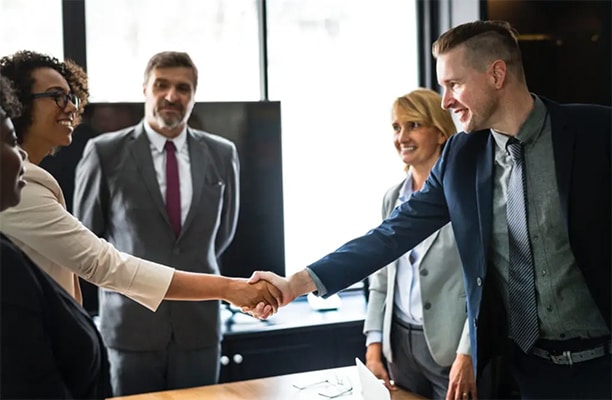 On 11 September 2019, UK government announced the new PSW (Post Study Work Visa) system for the international students studying full time in the UK universities, where graduates can work full time for 2 Years after the successful completion of the course.
Please follow this link: https://www.gov.uk/government/news/uk-announces-2-year-post-study-work-visa-for-international-students
Part time job in the UK: Edwise suggestions
If you don't want to be behind other and get hard time of not finding the part time job while in the UK, you can do a couple of things while you are in Nepal. Try to gain as much experience in the working environment such as: coffee training, cook training, waiter and waitress training, housekeeping training, etc. these are the most likely jobs. Places like McDonalds, KFC, Pizza Hut, Burger King, Departmental stores like Sainsburys, Tesco, Asda are the places where you can look for part time jobs. You can always look for the better options as you gain some experience and know the working culture of the United Kingdom.
During the application process, you can make a reference to social media, blogs, search engines, consultancies or any internet information, but it is crucial for you to make sure you're using the accurate source. You will need to thoroughly check the credentials of the consultancies, their success history, transparency of the service fees and the profiles of the consultants before you choose any. By law, Nepalese consultants don't need to have any professional credentials to offer consulting services.
Using EdUSA, the U.S. Government Agency is a great place for the ones who are smart enough to develop an understanding of the process using S abundant resources they house. We strongly advise students to use the EdUSA/USEF for transcript attestation, university information sessions, visa info sessions, and pre-departure sessions.
For a personalized consultation, you can consider working with Edwise Foundation where you get not the generic but the precise answers meeting your parameter. We have answers to WHERE, WHICH, WHAT, HOW, WHY assisting you with your decision-making process.
Our support with an F-1 interview is very unique. Based on what we have experienced over the past 15 years, we always try to help you talk to the Visa Officer persuasively, precisely and organically if you are truly intending to study, are prepared to afford the fees and are willing to return home.
If these sound like what you are looking for and wish to make your dream come true, please come talk to us for a 'free consultation'.
Giving your dreams a direction since 2005, the right way!
Getting A UK Student Visa From Nepal:

Tier 4 Visa Process
The United Kingdom offers many educational and career opportunities and we are here to help you reach your educational goals.
Tier 4 Visa process
1. Choose University and course
2. Check if you need ATAS Clearance
3. Fill the application form and wait for the offer letter
4. Receive unconditional offer letter, if received conditional then meet the requirements
5. Pay your initial tuition deposit to the university
6. Apply for Confirmation of Acceptance for Studies (CAS)
7. Get your Medical and Police Report
8. You are ready to apply for UK Visa
9. If you are ready, apply Online at UKVI website
10. Book an appointment at your nearest VFS
11. Get ready to be asked few questions about your university, the courses and plans for the future
12. Pay for your Biometrics and Health charge
13. Wait for the decision to be made
14. You will be informed by email or text, it usually takes 3 weeks
Confirmation of Acceptance for Studies (CAS)
Confirmation of Acceptance for studies (CAS) is an electronic document issued to the student by the university that you have chosen to study. The CAS has a 14-digit unique reference number which is required while applying for the Tier-4 Visa. It is also the evidence that you have been accepted by the University. It is considered as invalid if you use the CAS number more than six months old from the date of issue.
– University Application Forms Duly Filled-in & Applications Fees
– Bank Balance Certificate and Bank Statement in the name of student or sponsor at least of 28 days.
– Attested clear copies of Transcripts and Degree Certificates (SLC to highest degree).
– Recommendation letter from your College and work place
– Clear copies of Standardized Test Scores: Most of the universities requires official report
– Curriculum Vitae or Bio-Data for Graduates
– Clear copies of Passport
– Detailed Syllabi Attested by your College, if applying as a Transfer student.
– Medical Forms (If required)
– Tuition Deposits (If required)
– Birth Certificate
– Relationship Certificate (If required)
– Parents' Consent Letter
– Tuberculosis test certificate
– Police Report
– ATAS Certificate (If required)
– Reference number which is of 14 digits
– Course Start and End date
– Name of the course that you have applied
– Any tuition fees that you have already paid to the university
– Assessment of your English language ability i.e. IELTS or TOEFL scores
– Tuition fee for Year 1 or full course fee (Depends on the University)
– Accommodation fee if you have paid any
Some of the Nepalese-preferred Universities in UK
Here are some of the preferred higher education institutions that we recommend.
Important UK Admissions Information
The cost of studying in the UK for Nepalese students differs based on the university, program and the location you are you are choosing.
Basically, the tuition for undergraduate students ranges from £10,000 to about £16,000 if you are looking beyond the schools under the Russell Group which is a group of the elite 24 Universities. The Russel Group universities are more expensive than the rest which includes universities like University of Oxford, University of Cambridge, London School of Economics and Political science and so on.
The cost of living depends on the location. If you are considering London then the cost of living will be relatively higher compared to ling in any other locations; for example, Reading, Southampton, Chester and so on. Based on the latest data, A student needs to be prepared to spent about £9,200 if he/she is considering to live outside London and £12,000.00 if he/she is considering to live inside London.
In an average, a student should be financially prepared to pay around £25,000.00 if they plan on going to study in a good university in the UK. However, the cost could differ from one university to another deepening on the quality of university, program and location.
If you are planning for higher studies in the UK, you need to make sure you meet certain requirements related to language proficiency, academic credentials and finance. The requirements differ from one university to another and from one level to another.
Below are the basic requirements as per the level of education but you need to remember that this is just the general requirement and it could vary as per the university you are intending to study in and the program you desire to pursue in.
For Undergraduate Level:
IELTS score of at least 6.0 with no band less than 5.5
GPA of at least 2.40 is accepted by few universities and it could be as high as 3.0+ for a few Universities.
Bank statement of 28 days covering the tuition and living expenses for one year. Do remember that living expenses differ based on where you want to study.
Letters of Recommendations
Statement of Purpose
Provisional certificate and Official Transcripts of Highschool
No Objection Certificate from the Ministry of Education
For Postgraduate Level:
IELTS score of overall 6.5 with no band score below 6.0
GPA of at least 2.8 is accepted by some universities and others might have a higher requirement again based on the program of your interest
Bank statement of 28 days covering the total cost of attending the university for one year. The cost of living is the same for both graduate and undergraduate students.
Letter of Recommendations
Statement of Purpose
Degree completion certificate and official transcripts of both High School and Bachelor's
Resume
No Objection Certificate from the Ministry of Education
For Pre-Masters Level:
IELTS overall score of 6.0 with no band score below 5.5
GPA of 2.5 or Second Division
Bank statement covering the one semester cost of Pre-Masters and 1 semester cost of Master's along with one-year worth of living cost.
Letter of Recommendations
Statement of Purpose
No Objection Certificate from the Ministry of Education
Degree Completion certificate and Official Transcripts of both Highschool and Bachelor's
If you are considering studying in the UK and want to know how to apply for a visa from Nepal then you have reached the right place.
You will need to be following these 9 steps and do it rightfully to apply for UK from Nepal.
Figuring out the Visa Type:
You will need to go to the UKVI website and try figuring out your visa type. If you are a student, Tier 4 is the visa type, you are looking for.
Understanding the Documents needed:
After you figure out the visa type do some research to find out what documents are needed to apply as a student from Nepal. Make a proper check list and do not miss out on any.
Application Submission:
Once you are ready to apply, start your application through gov.uk. If you have a travel history, make sure you have the details and supporting documents available.
Payment of Application Fees:
Once you are done with the application at gov.uk you will need to pay the visa application fees before submitting. For Nepalese students who don't have credit cards can make the payment through bank.
Choosing your Service:
After paying the application fees you will be receiving a reference number which starts with GWF. After this you can now choose how you want to be moving ahead, you can choose to take premium services from the VFS Global or can just wait and take your time. It's recommended you take the premium services if you are short on time or are impatient. The premium packages are Gold, Silver and Bronze. Remember the fees differ with services.
Uploading your Documents:
It's time to upload and digitally submit the papers, you can do so from the comfort of your home. You can opt for Document Scanning Assistance Service at the Visa Application Center.
Visiting the Visa Application Center:
Mark your calendar and make sure you are at least 15 minutes early, but don't be nervous; nothing scarry happens at the application center. You will be needing to submit your digital fingerprints and will have your picture taken; it's called Biometrics Information Collection. Do not forget to take your passport with you and if you are under the age of 18, you will need to be accompanied by an adult; preferably your guardian.
Tracking your Application:
Once you are done with the biometrics, you will need to be patiently waiting to get updated from the application center. Once a decision has been made regarding your visa, you will be updated by the application center. There is also an option of receiving SMS update regarding your case from the Application Center but for that you will need to be paying for the service.
Picking up the documents: Once you have been updated by the application center, you know what is to be done. Go get your VISA!
If you have any problems or you are in need of any sort of help; you know where to find us. You can either visit the office, get phone counseling or send us a message on Facebook, we will make sure that after talking to any of our counselors you will not have any confusions.
1. Can I apply to the UK without IELTS?
This question has to be right there at the top! Almost all the students inquire about it. The answer would be "Yes, you can". There are various ways to prove your English language requirements demanded by the United Kingdom Visa and Immigration (UKVI); for instance, you can opt in for PTE or TOEFL.
Besides that, there are some Universities that accept your high school grades, whilst some Universities accept their own test as well. However, IELTS or PTE expands your choices as they are accepted in most of the Universities, while other tests (or marks of high school) are accepted by a very few Universities.
2. What are my accommodation options?
Of course, you are going to a new place and not all of us are blessed with family members or relatives that we can rely in abroad. This question bugs a lot of international students and are worried if they have to spend their first few weeks in the street or a park bench.
Accommodation has to be managed prior to entering in the UK; there are usually two options – On campus accommodation, or private accommodation. Dormitories with bills included (electricity, water and internet) are available in the University itself, while flats or apartments can also be pre-booked. Some of the Universities also provide an airport pick up option for additional charges (So you don't have to look for park benches anymore).
3. Can under 18s apply?
By the time you finish your high school, most of you are barely 18, and there are some of them that are 17 or 16 and a half maybe. The answer is "yes, you can", however, you will require a written consent from your parents/guardians that you can live and travel independently along with the details of your guardians in the UK.
4. How much bank balance do I require for a UK student visa?
Along with meeting the academic and English language requirement, you will also need to meet the financial requirements demanded by the UKVI. You will require a 28 days' bank statement, which should cover your cost of tuition after paying the initial deposit, and your cost of living for 9 months (because 3 months are usually summer breaks in the UK where you can work full time).
The statement must not be more than 31 days old while applying for the visa. The cost of living for London is £1,334/month, and 1,023/month for outside London.
Example:
Tuition fees: £13,000
Initial payment (required by most universities to accept the offer): £3,000
Remaining tuition fee: £13,000 – 3,000 = £10,000
Cost of living (let's take a London University for example): £1,334 X 9 = £12,006
Require amount in the bank statement = Remaining tuition fees + Cost of Living
=£10,000+12,006
=£22,006 for 28 days
5. Can I extend my stay after studies?
If you had asked this question before June 2020, the answer would be difficult to answer; however, now the government of UK has announced that you will be eligible to extend your stay for at least 2 years with work permit (which is named as graduate visa).
During this period, you will not have any restrictions on work hours to work throughout the UK, and you can travel to home (or somewhere else) and come back to the UK during this period. The only requirement you need to meet is that you need pass your course.

MORE ABOUT STDYING IN THE UK FROM NEPAL
Top 5 Universities to study in the UK
Selection of the universities to study your higher education can be a tough choice. There are many factors that need to be considered such as tuition fees, rankings, quality of teaching, location, employability, resources available and many more.
In this article, we will be discussing some of the universities that have a nice outlook, not only in terms of rankings but also that are affordable to international students. Read More 
How to Write a Personal Statement to Apply to UK Universities
Before writing a personal statement, you will need to understand how important a personal statement actually is. In a research conducted among 300,000 candidates by UCAS, a personal statement seemed to be the most important factor for universities to decide on choosing a particular student. Read More
Abroad Study Scholarships (UK)
Being an international student in the UK is a kind of a new experience in all respects.
The ever-escalating exchange rates do not help as well, however, scholarships can be a source of relief for international students that can financially aid them and help to prepare best for a new culture and tradition. Read More
Best Business Schools to study in the UK
UK has been the home of education for quite a long period of time with it abundance of notable noble prize winners, and also for being the pioneer in initiating the industrial revolution. Read More
Top 10 Reasons to Study in the UK
UK has been a top destination for international students to pursue their higher education for quite a long period of time. The major reasons include the quality of education, affordability, lifestyle and culture, employability and many more. In this article, we discuss the top 10 features that make UK a top study destination for international students. Read More
Undergraduate Course in the UK
Unlike many other countries, the length of the undergraduate course (or Bachelors Degree) in the UK is just 3 years. However, some courses come with an option of a placement year (or study abroad option, which is not ideal for international students), that takes up a year, where students are placed in a year-long placement in professional setting in between year 2 and year 3 of studies. Read More
Cost of Studying in the UK for International Students
The United Kingdom (UK) is formed of 4 countries – England, Scotland, Wales and Northern Ireland. Each of these countries have different cities with different universities and tuition fees, and different cost of living expenses. Read More
Study in the UK Guide For International Students
United Kingdom (UK) is a combination of four countries – England, Scotland, Wales and Northern Ireland, which share open borders. It has some of the oldest cities in the world which is a home to technology, literature and business. Read More