Undergraduate Course in UK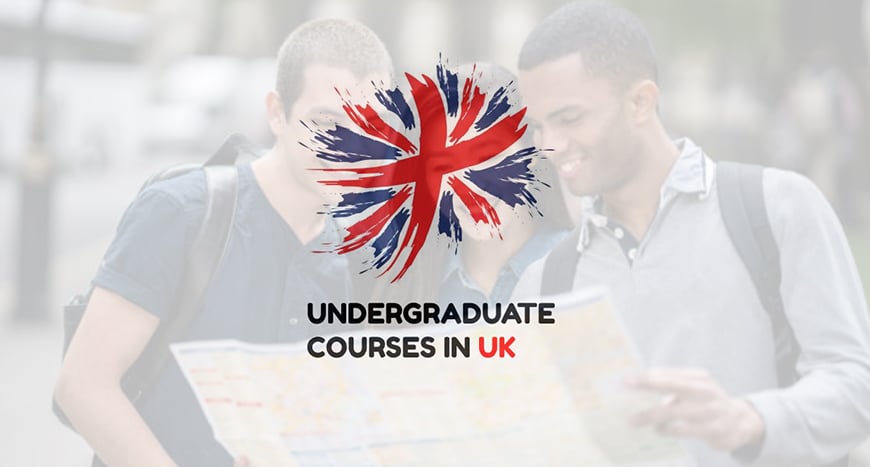 What is a Sandwich Course?
Unlike many other countries, the length of the undergraduate course (or Bachelors Degree) in the UK is just 3 years. However, some courses come with an option of a placement year (or study abroad option, which is not ideal for international students), that takes up a year, where students are placed in a year-long placement in professional setting in between year 2 and year 3 of studies.
Hence, it's called a sandwich course (because it's wrapped up in between studies) where students gain high quality education from the university and gain valuable work experience, skills and professional contacts from work placement.
Sandwich courses cover a wide range of subjects including courses in Engineering, Economics, Computing, Business, Psychology and many more.
Most of the Universities have Employability and Career Services Department, with loads of industrial links and help services on development of CVs and interviews; but securing a placement remains a task that is on the shoulders of the student itself.
Moreover, most of the placements and internships are paid in the UK, however, the law does not guarantee it; which means, as a worst-case scenario, the student may have to be on unpaid placement for the sake of completion of the course.
What happens if you do not secure a placement?
With loads of job portals plus industrial links of the university, the chances that one does not secure an industrial placement are slim. However, if one does not secure a placement, he/she will still gain the undergraduate degree of no placement version (the regular 3 years UK undergraduate degree).
Remember that there are deadlines for securing a placement, and the job offer has to be approved by the university before you can start your placement.
What are Pathway Programs? Are they beneficial?
The UK universities value qualifications as well as work experience when enrolling a student in a particular course. They believe the skills learned from a particular job are worth for gaining an academic qualification for Higher Studies (HE) in the particular field.
Similarly, pathway programs (sometimes termed as foundation course), are the programs designed by colleges in the UK that are affiliated or partnered with the universities, which upon completion gives access to Higher Studies (HE) in the UK.
Usually, a foundation course lasts for a year and is for students that do not meet the entry requirements of the University.
Who are Pathway Programs for?
Students not meeting the entry requirements (grades or English proficiency or both) should consider a Foundation Course. The entry requirements for a foundation course are much lower compared to that of the university.
It is aimed at students to improve their English and be familiarized with the UK education system. Many universities guarantee seats for students in their Undergraduate course on successful completion of the course.
Some of the universities provide combined Certificate of Acceptance of Studies (CAS), whereas some universities require to apply from the home country itself. Students with combined CAS need not return to home country to apply for Higher Studies.
International Year One
International year one course is similar to pathway programs but upon successful completion of this course leads to year 2 in the university. So, what is the difference? The difference between pathway and international year one is that the entry requirements for international year is a bit higher compared to pathway courses (but is still less than that of the university).
International year one students can save a year of studies (which is saving of time and money) where as pathway students spend a year more.
Pre-Masters' Program
Similar to pathway or international year one courses in the UK, the pre-masters' course offers a place to the students that do not meet the entry requirement (grades or English proficiency or both) set by the university for its postgraduate students.
Upon successful completion of the course, one can enroll for the post graduate studies in the particular field. Usually, a pre-masters' course lasts for a year.
A pre-master's course mainly aims at development of research skills, academic writing and seminar skills. This course is aimed for taught post graduate degrees (rather than research post graduate degrees).
Post-graduate Courses with Placement
Post-graduate courses in the UK usually lasts for a year. However, if a course with placement is selected, students will require to be on an industrial placement on year 2. Similar with sandwich courses, the responsibility of securing a placement remains on the hands of the student, but the university provides with all the help (CVs, interview preparations, links with industries) that is important for the student.
The placements are usually paid, but you are not legally bound for it. In case you do not find a placement before the deadline, your course will be terminated, and a postgraduate degree without placement will be granted (if you have passed year one).
Note: Most of the universities do not charge a tuition fee in the placement year whilst some of the university charge a small amount of fee for the placement year.