The Importance of Work Experience Letter in Studying Abroad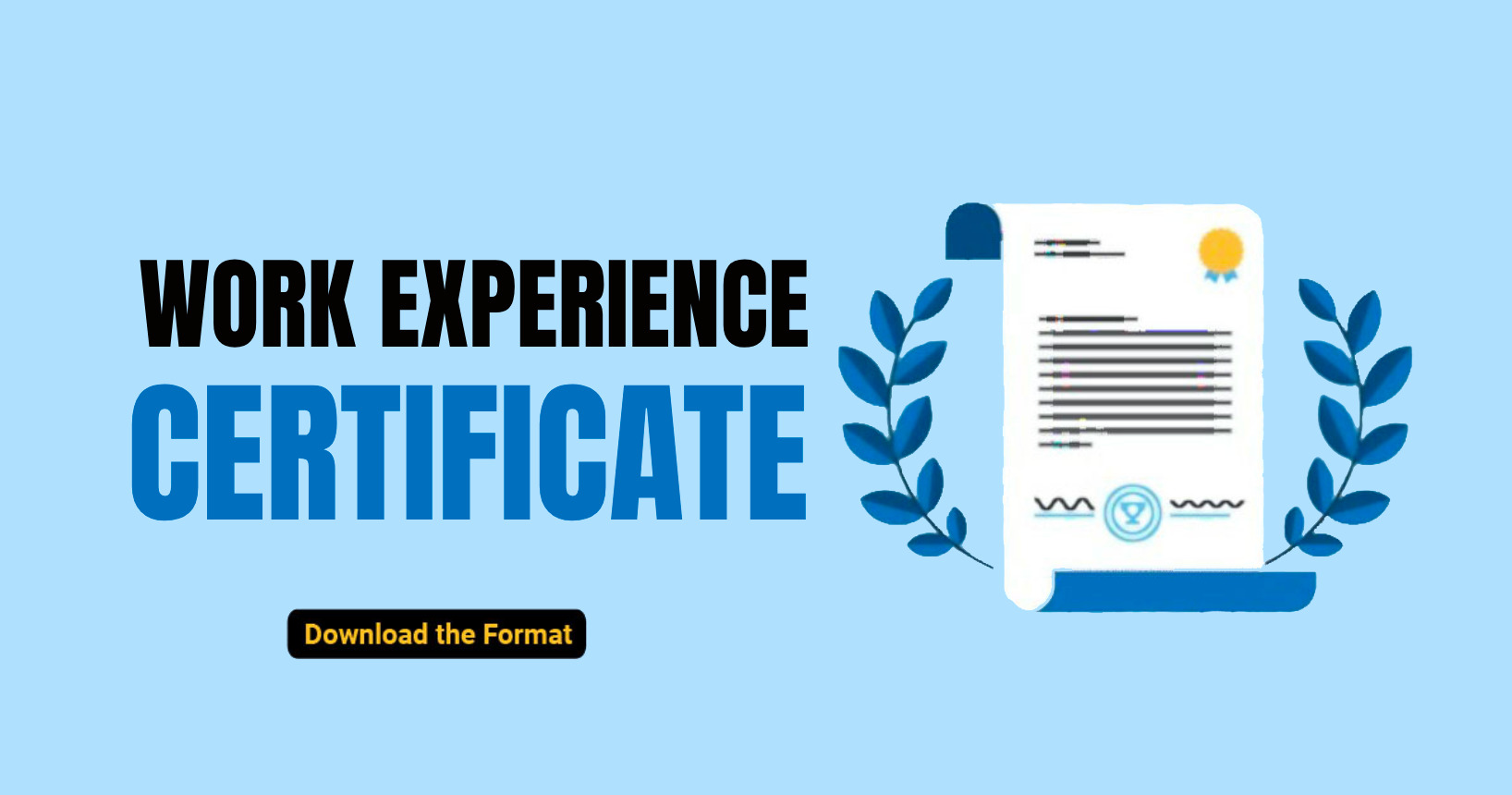 The importance of a work experience letter in the context of studying abroad is substantial, playing a critical role in the application and admission processes.
Universities and educational institutions abroad often require applicants to present a comprehensive profile that showcases not only their academic prowess but also their practical skills and real-world experience.
A work experience letter serves as a testament to the applicant's professional journey, providing insights into their responsibilities, skills, and achievements in a work setting.
A well-drafted work experience letter can significantly bolster an applicant's profile. It highlights the practical application of theoretical knowledge, showcasing the individual's ability to adapt and apply learned concepts in a real-world context.
This is particularly important for programs that are highly competitive and seek students with a holistic set of skills.
The letter serves as a validation of the individual's capabilities, detailing their tenure, job role, responsibilities, and accomplishments.
For students aiming to pursue courses that are closely aligned with their work experience, the letter becomes a vital piece of evidence establishing their genuine interest and competence in the chosen field of study.
It demonstrates a continuity in learning and professional development, which is a valued trait in potential students.
Moreover, work experience is often a prerequisite for certain advanced programs, particularly for business and management courses such as MBA. In such cases, the work experience letter becomes an indispensable part of the application, without which the candidature may be considered incomplete or less competitive.
Beyond the admissions process, a work experience letter can also play a significant role in securing scholarships and financial aid. Many scholarship programs require applicants to demonstrate a combination of academic excellence and practical experience, using the work experience letter as a means of validation.
In conclusion, a work experience letter serves as a robust tool in the arsenal of a student aspiring to study abroad, enhancing their application, providing validity to their practical skills, and potentially opening doors to financial assistance.
Its role is pivotal in creating a comprehensive and compelling profile that stands out in the highly competitive realm of international education.
DOWNLOAD WORK EXPERIENCE LETTER FORMAT
Key component of Work Experience Letter for Study Abroad
A work experience letter is a vital document that provides a comprehensive overview of an individual's professional journey. To effectively convey the necessary information and make a strong impact, it should include the following key components:
➜ Letterhead:
The letter should be written on the official letterhead of the company or organization, ensuring authenticity. The letterhead typically includes the company's name, logo, address, and contact information.
➜ Date:
The letter should be dated to provide a reference point for the duration of employment.
➜ Salutation:
A formal salutation to address the recipient, typically using "To Whom It May Concern," if the letter is to be submitted to various institutions or authorities.
➜ Employee's Full Name:
Clearly state the full name of the employee for whom the letter is being issued.
➜ Position or Title:
Mention the employee's job title or position held within the company.
➜ Duration of Employment:
Specify the dates of commencement and conclusion of the employee's tenure, providing a clear timeline of employment.
➜ Responsibilities and Duties:
Detail the key responsibilities and duties performed by the employee, highlighting relevant skills and experiences.
➜ Performance and Skills:
Comment on the employee's performance, work ethic, and any particular skills or strengths demonstrated during their tenure.
➜ Achievements:
If applicable, include any significant achievements or contributions made by the employee to the company.
➜ Reason for Leaving:
Optionally, you can include a brief note on the reason for the employee's departure, especially if it was on good terms.
➜ Contact Information for Verification:
Provide a contact number or email address for verification purposes, in case the receiving institution wishes to confirm details.
➜ Closing Remarks:
Offer well-wishes for the employee's future endeavors, reflecting positively on their time with the company.
➜ Signature:
Include a handwritten signature of the authorized person issuing the letter, typically a manager or HR representative.
➜ Name and Title of Signatory:
Clearly print the name and job title of the person signing the letter.
➜ Company's Stamp or Seal:
If applicable, affix the company's official stamp or seal to add authenticity to the document.
Incorporating these components ensures that the work experience letter is comprehensive, authentic, and provides a holistic view of the employee's tenure and capabilities, which is especially crucial for individuals intending to use the letter as part of their application for studying abroad.
DOWNLOAD WORK EXPERIENCE LETTER FORMAT
Need Help? Get a Free Advice From the Abroad Study Experts!