7 Mistakes to Avoid While Applying for Studying Abroad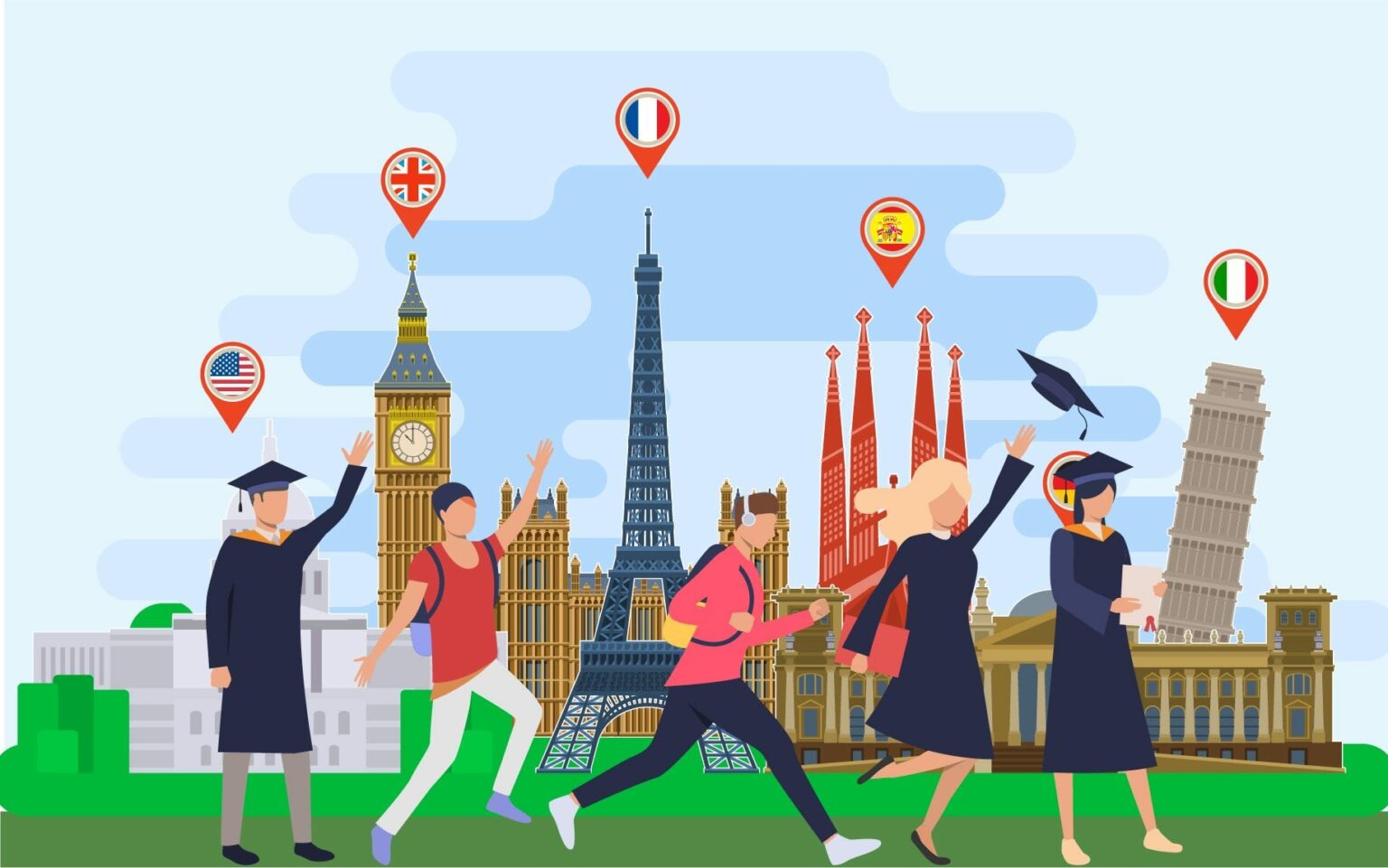 So you've decided to take the plunge and embark on a study abroad adventure. Amazing! Studying in a foreign country is a transformative experience that will change your life in so many ways. However, in your excitement to get the ball rolling, it's easy to make little mistakes that can turn into big headaches later on.
As someone who has studied abroad and made a few missteps along the way, I want to share seven deadly mistakes that can ruin your study abroad plans if you're not careful. Avoid these errors at all costs and you'll be on your way to a smooth application process and an unforgettable journey.
>> Related Reading; Top Study Abroad Destination for Nepalese students
The last thing you want is for small slip-ups to jeopardize an opportunity of a lifetime. Read on to make sure your study abroad dreams stay on track!
Unlock Opportunities in Canada
Get A Free Consultation
Not Starting Early: Why Applying at the Last Minute Is a Bad Idea
Procrastination is the killer of dreams, and studying abroad is no exception. Applying at the last minute is one of the worst mistakes you can make.
Many programs have early application deadlines, often 6-12 months before the start date. Miss these and your options will be severely limited. Even if a program accepts late applications, spots may have already been filled and funding opportunities gone.
Rushing the application process means making careless errors that could jeopardize your acceptance. Take time to carefully consider programs, gather recommendations, and craft a thoughtful personal statement.
Visa processing times vary but can take weeks or even months. Late applications present a risk of not receiving a student visa on time, especially if there are delays. Why gamble your plans when you can avoid the stress by applying early?
>> Also read; Tips for Nepalese students wanting to study abroad
Not Doing Your Research: Know Where and What You Want to Study
You need to determine where and what you actually want to study before applying. Make a list of countries and programs that interest you, then thoroughly research each option. Compare factors like courses offered, living costs, campus life, and admission requirements. Talk to earlier participants if possible. Having a clear vision of what will make the best fit for your goals and your style of learning is the key.
Not Meeting the Language Requirements
One of the biggest mistakes students make when applying for study abroad programs is not properly preparing to meet the language requirements. Many schools and programs require a certain level of proficiency in the native language, especially for courses taught in that language.
Make sure you understand what level of language ability is needed for both your program and any courses you want to take. Don't assume you can just "pick it up" once you arrive. Take language classes ahead of time, use interactive apps and online courses to build your skills, or work with a tutor. Becoming reasonably fluent in the language will make your experience much more meaningful.
>> Also read; Tips for Nepalese students wanting to study abroad
Not Preparing Well for the Visa Application
Make sure you understand the requirements for the specific type of visa you need, like a student visa or exchange program visa. Each country will have its own rules regarding necessary documents, application fees, processing times, and more. Do plenty of research on official government websites to learn the details.
Once you know what's needed, get organized. Make a checklist of all documents and materials you must submit and start collecting them well ahead of any deadlines. Common requirements include things like an acceptance letter from your school, proof of funds or financial aid, a study plan, passport photos, bank statements, and possibly a medical exam or immunization records.
Not Seeking Professional Guidance
Applying to study abroad is a big deal, and not something you want to navigate alone. Seeking advice from professionals who have experience helping students study internationally can help ensure your application is as strong as possible.
International education experts, like those at your school's study abroad office, can look over your application materials, give tips for the application process, and suggest programs suited to your needs and goals. Speaking with a study abroad advisor allows you to ask specific questions about programs and locations you're interested in. They can provide insider knowledge and recommendations that you won't find on program websites or reviews.
Former study abroad students are also great resources. Connecting with someone at your school who has studied in a location or program you're interested in allows you to gain valuable first-hand accounts of what the experience is really like. Ask them about challenges they faced and how they overcame them. Their stories and advice can help set proper expectations and prepare you for obstacles.
Filling Incorrect Data
When applying to study abroad, be extremely careful filling out all parts of the application. It's easy to make mistakes that could jeopardize your acceptance. Double check that all information you provide is accurate.
Ensure your personal details like name, date of birth, address, etc. are correct. Even small errors can raise red flags and question your attention to detail.
Triple check that the courses you list match those offered at your intended university or program. If they don't line up, it may appear that you didn't do your research well.
Carefully review the requirements to make sure you have provided all necessary documents like transcripts, letters of recommendation, English language scores, etc. Forgetting to include such critical pieces could lead to an automatic rejection.
Not Being Able to Create A Clear SoP
When applying to study abroad programs, one of the biggest mistakes you can make is not having a well-defined statement of purpose (SoP). Your SoP is your chance to tell the admission committee about your goals and objectives for studying abroad.
Without a clear SoP, your application may seem disorganized and lacking in direction. Take the time to think about why studying abroad is important to you and how the program will help further your personal, academic, and career goals.
Be specific in explaining how the courses and cultural experiences will enhance your learning. Discuss any relevant extracurricular activities or volunteer work you want to pursue abroad that will complement your studies.
When writing your SoP, aim for around 500 to 1000 words to give yourself enough space to thoughtfully explore your motivations and aspirations. Ask friends, family, professors, or a writing coach to review your SoP and provide constructive criticism. Revise and edit your SoP to ensure it is compelling while also being authentic and believable.
>> Also read; What to pack for study abroad?
Conclusion
So there you have it, the seven deadly mistakes that can ruin your study abroad dreams. Avoid them at all costs and you'll be well on your way to the adventure of a lifetime.
Think of this as an investment in yourself that will pay lifelong dividends. The experiences you gain, the perspectives you develop, and the independence you build will shape you in ways you can't even imagine yet. But you have to get out there first. What are you waiting for?
The world is calling your name. Go explore it! After all, you only get one chance at college—make the most of it. Seize this opportunity and run with it. Studying abroad will be one of the best decisions you ever make.
Unlock Opportunities in Canada
Get A Free Consultation