How Much Gap is Accepted for Study in Canada?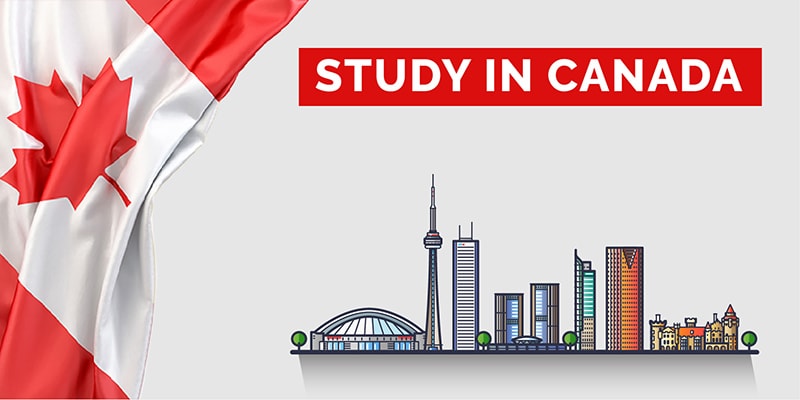 So you're thinking of studying in Canada but worried about gaps in your education or work experience. Don't sweat it. Canadian universities and colleges understand that life happens.
A gap year to work, travel, or deal with personal issues won't necessarily hurt your chances of getting accepted. In fact, Canadian schools value diversity and life experiences.
The key is to be upfront in your applications about any extended breaks in your education or employment and have a reasonable explanation.
As long as you meet the basic entrance requirements, a gap of a few months to a couple of years shouldn't be an issue for most programs. However, for some professional degrees or competitive programs, longer gaps could be a concern, so you'll want to check with the specific schools you're interested in.
Also read; Best Consultancy in Nepal for Canada Processing
Understanding the Gap Acceptance Policy for Study Permits in Canada
To study in Canada, you'll need a study permit. While the application process considers many factors, one aspect they evaluate is any gap in your education or work experience. Canada's immigration system aims to admit students who are likely to succeed in their programs and contribute to the economy after graduating.
Gaps of 6-12 months are typically acceptable, especially if you can show what you were doing during that time, like work, travel, volunteer work or personal circumstances. Longer gaps may require additional documentation to support your application.
>> Also read; Post – Graduate Certificate/Diploma in Canada
Maximum Allowable Gap for Study Permit Applications
To be approved for a study permit, Immigration, Refugees and Citizenship Canada (IRCC) expects applicants to have minimal gaps in their education or work experience. As a general rule of thumb, any gap longer than 6-12 months may require an explanation.
For high school students transitioning to post-secondary education, a gap of up to 12 months after high school graduation is typically considered acceptable and may not need further explanation. Any gap beyond 12 months will require proof you remained actively engaged in activities like volunteering, internships, or entry-level jobs during this time.
If there are gaps in your post-secondary education due to leaves of absence for health, financial or family reasons, be prepared to provide official documentation explaining the circumstances. Gaps of one or two academic terms are less likely to negatively impact your application.
In all cases, the key is to show how you productively occupied your time and remained committed to your goals. While IRCC aims to be understanding of people's life circumstances, ongoing gaps with little explanation may suggest a lack of focus or responsibility that could jeopardize your study or work permit approval.
>> Also read; Canada Student Visa Process
Unlock Opportunities in Canada
Get A Free Consultation
Acceptable Gap Reasons: Illness, Family Issues or Employment
Acceptable reasons for gaps in your studies or work experience when applying to study in Canada include:
Illness
If you or a close family member experienced a medical issue that prevented you from continuing your studies or work, this would be considered an acceptable gap. Be prepared to provide a doctor's note or medical certificate confirming the condition and time period.
Family Responsibilities
Gaps to care for young children, aging parents or family matters are typically allowed, especially if you can show you kept your skills and knowledge up to date. Explain the situation in your application and how you remained professionally active. For example, taking online courses, volunteering or job shadowing.
Employment
Leaving studies or a job for full-time work experience, especially in your field of study, is usually an acceptable reason for a gap mostly after your bachelors. Be ready to provide details of your work responsibilities and skills gained. You may also require to show your pay slips if needed. Employers and schools understand that real-world experience is valuable.
>> Also read; Step by Step Process to Study in Canada
Unacceptable Gap Reasons That May Lead to Rejection
Unacceptable gaps in your studies can raise red flags for Canadian universities and negatively impact your admission chances. Some gap reasons that may lead to rejection include:
Dropping Out of School
Dropping out of high school or university shows a lack of commitment to your education. Universities want to see students who will persist and graduate. Unless you have a compelling reason for leaving school and a solid plan to complete your degree, dropping out will likely hurt your admission chances.
>> Also read; LoE/ SoP for Canada Study Permit
Long Periods of Unemployment
While taking time off to work and gain experience is viewed positively, long stretches of unemployment raise questions about how you spent your time and your motivation level. Be prepared to discuss any gaps in work experience and your efforts to find employment. Lack of a reasonable explanation may lead to rejection.
Strategies to Improve Your Chances if You Have Longer Gaps
If you have longer gaps in your education or work experience, don't panic. There are still strategies you can use to strengthen your application.
Explain the gaps clearly in your statement of purpose
Be upfront about any gaps and provide a brief but compelling explanation for them. For example, you may have taken time off for health reasons, to care for family, or travel. Explain what you learned or how you grew during this time. Admissions committees will appreciate your honesty and maturity.
>> Also read; Study in Canada Guide for Nepalese Students
Focus on your recent experience
Emphasize your more recent education and work experience. Discuss your latest accomplishments, skills, and career goals to show your potential for success in the program.
Build your experience in the interim
Look for ways to stay engaged in your field of interest during gaps in your resume. Take additional courses on websites like Coursera, volunteer, do an internship, or get involved in clubs and organizations related to your program of study. These experiences demonstrate your passion and commitment.
>>Related reading; What are the Short Courses in Canada for international students
Apply to a related program first
If there are longer or multiple gaps in your background, consider applying to a diploma or certificate program in a related field first. Build your experience and resume, then reapply for your desired degree program. Many schools will consider your improved qualifications and the completion of the related program in their admission decision.
Also read; Study in USA vs. Study in Canada
Conclusion
In conclusion, there are a few factors to keep in mind regarding gaps in your education when applying to study in Canada. As long as you have a reasonable explanation and remain actively engaged in other pursuits during your time off, most schools will look past a gap year or two. The key is to apply as early as possible, especially if your gap is on the longer side.
Don't get discouraged if you face rejections at first – find ways to strengthen your application and reapply. With the right preparation and persistence, you absolutely have a shot at being accepted to a top Canadian university, even with gaps in your education. The gap isn't always a deal-breaker, so take a chance and go after that degree or program you've always wanted!
Unlock Opportunities in Canada
Get A Free Consultation