What to keep in mind while choosing a university for studying abroad?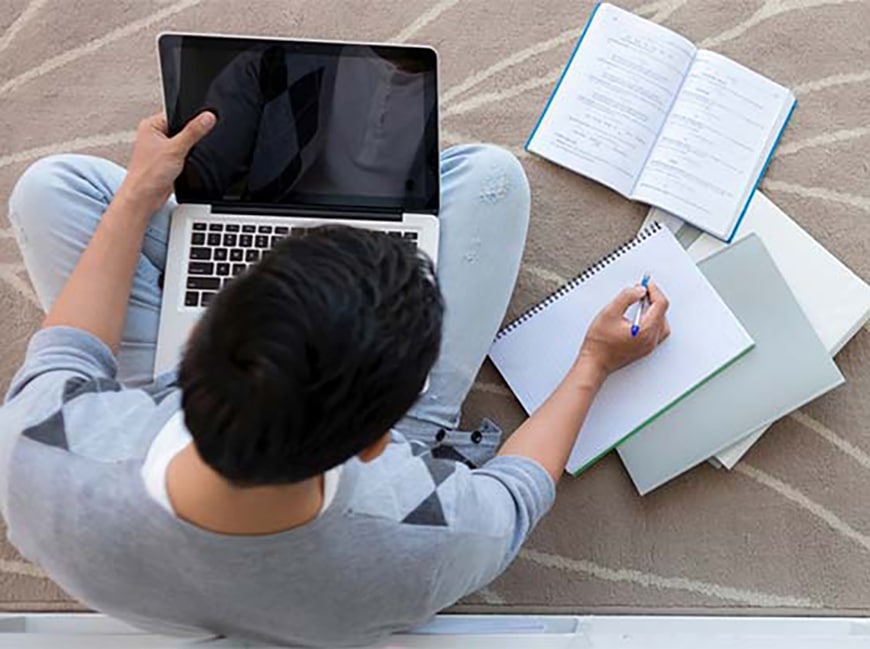 You've decided it's time to spread your wings and study abroad. An adventure of a lifetime awaits as you embark on this new chapter of life in an international university.
But choosing where to go is no small feat. There are so many options out there, from bustling cities to picturesque college towns, renowned institutions to up-and-coming schools. Before you get swept away dreaming of croissants in Paris or koala spotting in Australia, there are a few key things you need to consider.
>>Related Reading; Top Study Abroad Destination for Nepalese students
The school's academics, campus culture, location, and cost are all major factors that will shape your experience. This decision is too important to make on a whim or for the wrong reasons.
Do your research, trust your instincts, and find the place that ignites your passion for learning. The next few years of your life are at stake, so think it through. But also remember, the perfect university is out there waiting to be found. Now get going – your future is calling!
>> Also read; Tips for Nepalese students wanting to study abroad
Academic Programs and Majors Offered
When looking at universities abroad, the programs and majors offered should be at the top of your list. After all, you're investing time and money to study what interests you!
Check out the degree and certification options in your chosen field of study. See what majors, concentrations, and specializations are available. For example, if you want to study business, does the school offer majors in finance, marketing, international business, and entrepreneurship? The more comprehensive the programs, the better.
Pay attention to program length and requirements. Bachelor's degrees usually take 3-4 years, while master's degrees take 1-2 years. Make sure you understand mandatory classes and elective options. Some schools may require internships, study abroad, or a final thesis.
>> Related Reading; Statement of Purpose (SoP) for Study Abroad
Consider the language of instruction and if additional language classes are offered. Studying in a foreign language can be challenging but rewarding. See if the university offers supplemental language courses to help strengthen your skills.
University Ranking and Reputation
When choosing a university abroad, the ranking and reputation really matter. You want a school with high academic standards that will challenge you, help you grow, and open doors for your future.
Look at international university rankings to determine which schools excel in your field of study. Schools at the top of these lists attract elite faculty and high-achieving students from around the world. Being surrounded by the best and brightest will enhance your learning experience.
A respected university also means a respected degree that will turn heads towards you. Degrees from top schools, especially in English-speaking countries, are recognized and valued by employers worldwide. Your alma mater on a resume speaks volumes about your abilities and potential.
Reach out to recent alumni and ask about their experience. What opportunities did the university open up for them? Are they working in roles they aspired to? Alumni with positive experiences who felt well-prepared for their careers or further study are a good sign.
Location and Environment
When choosing an international university, the location and surrounding environment are key factors to consider. After all, you'll be living there for several years! Think about the following:
Climate and Geography
Consider the climate and geography of the area. Do you prefer a warm or cold climate? Mountains or coastline? Make sure the location aligns with the outdoor activities and natural environments that you enjoy. If a dramatic change in climate could affect your mood or productivity, keep that in mind and choose accordingly.
>> Related Reading; What to pack for study abroad?
Local Culture
Research the local culture to determine how well you might adapt to living there. Look into cultural attitudes, religious beliefs, and daily living considerations. Think about things like transportation options, cost of living, and if there are any cultural practices that may be unfamiliar or uncomfortable for you. Choose a place where you will feel safe and be able to integrate into the community.
Support Systems
Determine what kind of support systems are in place for international students. Look for universities in locations that have:
Student groups, clubs, or organizations you can join to make new friends
Counseling, health, and wellness services tailored to students from different backgrounds
Affordable housing options, ideally with support staff that help students get settled
Volunteer opportunities to gain experience, practice the local language, and give back to the community
Cost of Attendance and Scholarships
When choosing an international university, cost is a major factor to weigh up. University tuition and living costs in foreign countries can vary greatly from what you may be used to. Do thorough research on the total estimated cost of attendance, including:
Tuition and mandatory fees. Compare costs at different schools you're interested in. Private universities typically cost more than public ones.
Room and board. Housing and food costs will depend on if you live on-campus, off-campus, or with a host family. Living in a dorm is usually cheaper, but off-campus housing may provide more independence.
Additional expenses. Don't forget to budget for books, supplies, transportation, health insurance, and entertainment. These additional costs will vary depending on location and lifestyle.
Scholarships and Financial Aid
Fortunately, there are many scholarships, grants, and student aid options available for international students. Some things to explore:
Merit-based scholarships from the universities you're applying to. These are awarded based on your academic achievements and test scores.
Need-based financial aid depending on your family's financial situation. Some schools offer generous need-based aid for international students.
Scholarships from charitable foundations and private organizations. Do some searching online for scholarships targeted at students from your home country or region of the world.
Student loan options. Some countries offer student loan programs for citizens studying abroad. Federal student aid from the U.S. and Canadian governments may also be available for some non-citizens.
Also read; Undergraduate Scholarships in the USA
Student Life and Housing
When choosing an international university, an important factor to consider is student life and housing. The experience outside the classroom can shape your time abroad just as much as your courses.
Living Arrangements
Will you live in university housing like dorms or apartments, or off-campus housing? University housing is convenient but may lack amenities. Off-campus allows more independence but requires more responsibility.
If in university housing, are there options for single rooms, co-ed or single-gender dorms? Don't assume the style of housing—do research on the specific university.
Campus Life
An active campus life with opportunities to get involved in extracurricular clubs, sports teams, volunteering, internships or student organizations will help you connect with other students and the local community. See what's offered at your target schools.
Look for on-campus amenities like dining options, gyms, health centers, recreation and social centers. Having access to facilities and resources on campus will make student life more convenient and help you build community.
Conclusion
So there you have it, some of the key things to weigh up as you ponder where in the world you want to get your degree from. It's a big decision with a lot of factors to balance, but by thinking it through carefully you'll find a school that's the perfect fit for you.
Focus on what really matters to you like program options, location, cost, and campus culture. Don't get bogged down in prestige or rankings, go with what feels right.
Studying abroad is a once in a lifetime opportunity to challenge yourself, experience a new culture, and open your mind. Do your homework, trust your instincts, and take the leap – your future self will thank you for it! An adventure of a lifetime awaits. Now get out there and find your place in the world. You've got this!