Best Business Schools to study in the UK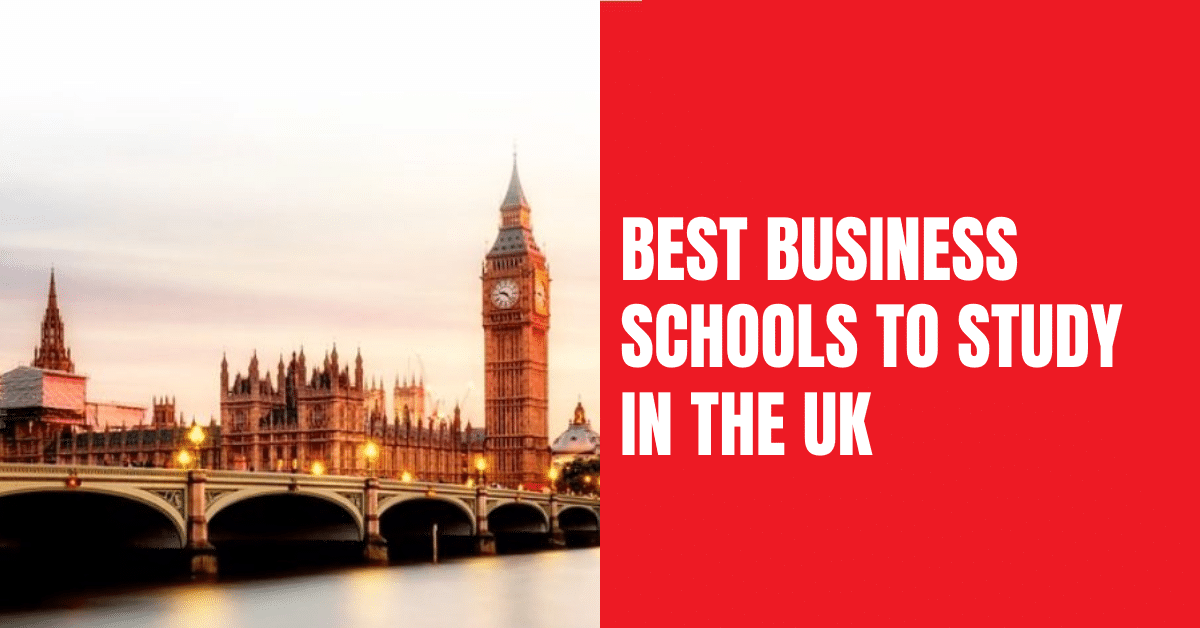 UK has been the home of education for quite a long period of time with it abundance of notable noble prize winners, and also for being the pioneer in initiating the industrial revolution.
The contributions have been in the field of science: however, in the contemporary context, international students prefer business related programs. 27% of international students were seeking a degree related to business in 2020, to be precise 126,955 students.
In this short article, we will be discussing some of the best business schools to study in the UK, where comparisons will be drawn in terms of the Teaching Excellence Framework (TEF) ranking, UK rankings, tuition fees and the cost of living.
University of Law Business School
With its campuses in London, Birmingham, Chester, Manchester and Leeds, the business school is TEF silver ranked. Although it boasts on exceptional resources, it can seem to be pricier than its competitors.
London Business School
The London Business School is ranked amongst some of the best for MSc, MBA and EMBA programs. Although being quite young in the list (established in 1964), it is ranked 5th in QS Global EMBA Rankings in 2020.
LSE – London School of Economics and Political Science
Although being ranked bronze in the TEF rankings, it stands top in Europe and 2nd in the world for social sciences and management studies for 9th consecutive year in the QS World university ranking by subject (2021).
However, such quality comes at some price with international students paying above £19,000 per year. The cost of living of London does not help here, either.
University of Warwick – Warwick Business School
Ranked 28th for Global MBA rankings by Financial times (2019), the Coventry located University is accredited with a TEF silver ranking.
Domestic students can enjoy the capped fee of £9,250 per year, however, international students can find it a bit too expensive with prices around £27,000 per year.
Lancaster University Management School
Located in Lancaster, England, Lancaster University Management School is a highly valued University. It is ranked gold by the TEF rankings, and it is ranked 58th in the world by QS Global EMBA ranking (2020).
Other Top-Ranked Universities that you need not break the bank for:
Oxford Brookes University:
Located in the famous city of Oxford, the University is ranked amongst world's top universities in 13 subjects according to QS world University ranking (2019).
Some of the courses included in the rankings are Accounting and Finance, Business and Management Studies, Economics and Econometrics and many more. On top that, students from Oxford Brookes University will have access to the Bodleian library, the library with very limited access.
Access is granted to the tutors and students of University of Oxford (and students of Oxford Brookes).
Coventry University:
It turns out University of Warwick is not the only university in Coventry; it has another top ranked university – Coventry University. The TEF gold rated University is ranked 44th in the UK by the times and Sunday Times University Guide (2019).
It is ranked very highly for a wide range of subjects including Engineering, Event Management, Tourism, Nursing, and Business. Coventry University provides location based scholarships to Nepalese students as well, and the fees are affordable – It would be a perfect value for your money.