Abroad Study Scholarships (UK)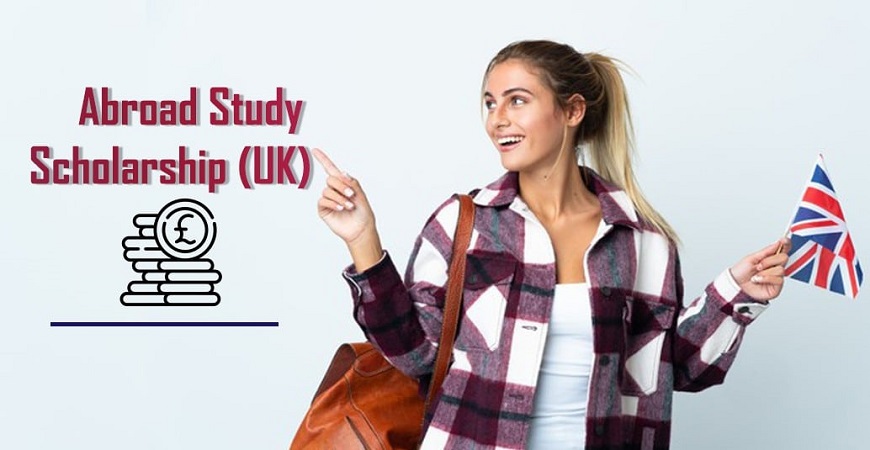 Being an international student in the UK is a kind of a new experience in all respects.
The ever-escalating exchange rates do not help as well, however, scholarships can be a source of relief for international students that can financially aid them and help to prepare best for a new culture and tradition.
Although the UK is not very well known for scholarships, rather for its quality of education, there are still some international scholarships that eligible students can apply for.
Abroad Study Scholarships (UK)
Early Bird Scholarships:
This scholarship is for those students that accept the offer well before the course starts. The deadline and the amount of discount that you can claim vary according to the university.
For instance, Oxford Brookes University is one of the providers of this scholarship for students accepting their offer before mid of April (for a course with start date of September). The value it offers is £2000.
Location based scholarships:
Some universities provide scholarship to students from developing countries so that it becomes easier for them to settle to a new environment. The value is usually around £1000 to £2500.
In order to be eligible for this scholarship, all you need to be is a citizen of that developing country (in this case Nepal). For instance, University of Roehampton provides scholarships of up to £2500 for Nepalese students.
You may also want to read: Undergraduate Course in UK
Academic excellence scholarships:
Of course, good grades are valued in the UK as well, and scholarships can be claimed. The amount of scholarship offered for students depends upon the university. The value of scholarships is generally £2,000 for merit and £3,000 for excellence.
The nature of merit and excellence is defined by the university in their website, meaning you will have to check into the university's website for grades requirement.
For instance, London Metropolitan University offers scholarships of £3,000 per year for Undergraduate students with academic excellence. Similarly, scholarships of £4,000 is provided to postgraduate students with academic excellence in their undergraduate level.
International ambassador scholarships:
Well, who would have guessed that you would get scholarships for representing the university? And the value of this scholarship is for up to £5000.
Students receiving this scholarship will be liable to feature in events conducted by the university, its promotional materials, and provide voluntary services.
University of West London is among some of the Universities providing this scholarship, and the value is of £5,000. However, this scholarship is for the first year only.
Sports Scholarships:
We always knew playing was good for health, but it turns out, it's good for receiving scholarships as well.
International students are eligible to apply for these scholarships if they are involved in sports; however, the sports that are considered for this scholarship should fall under British Universities and Colleges Sport (BUCS).
The value is generally from £3000 to £5000. Coventry university is one of the universities that provides this scholarship for international students.
Early Payment Discounts:
You receive a discount from the university if you pay the full tuition fees for the year – basic economics! Some Universities provide discounts in terms of percentage while some have mentioned a fixed amount. However, not all universities provide this scholarship.
Great Scholarships:
This scholarship, in association with the British council, provides up to £10,000 for students willing to undertake their Postgraduate Studies.
A separate application form needs to be submitted which should answer mainly 3 questions – about the course, your goals for future and your financial situation. The seats are limited, and you should check the university's website about the deadlines.
Universities providing this scholarship for Nepali students are – University of York, University of Northampton, University of Manchester, University of Essex, University of Edinburgh, University of East Anglia, Teesside University and Cranfield University.
Chevening Scholarships:
This scholarship is for any one-year taught Postgraduate Course in any universities in the UK. It covers everything (including your return tickets).
You need to prove your ambition, leadership qualities and need to have a strong academic background. There are deadlines for this scholarship, so please be advised to check before applying for it.
It takes a minimum of 8 months for processing of this scholarship. This scholarship tends to be very competitive as it bears the total cost of studying.
You may also like: Best Business Schools to study in the UK