What SAT 1 Is
Posted by

Categories

Blog

Date

May 4, 2020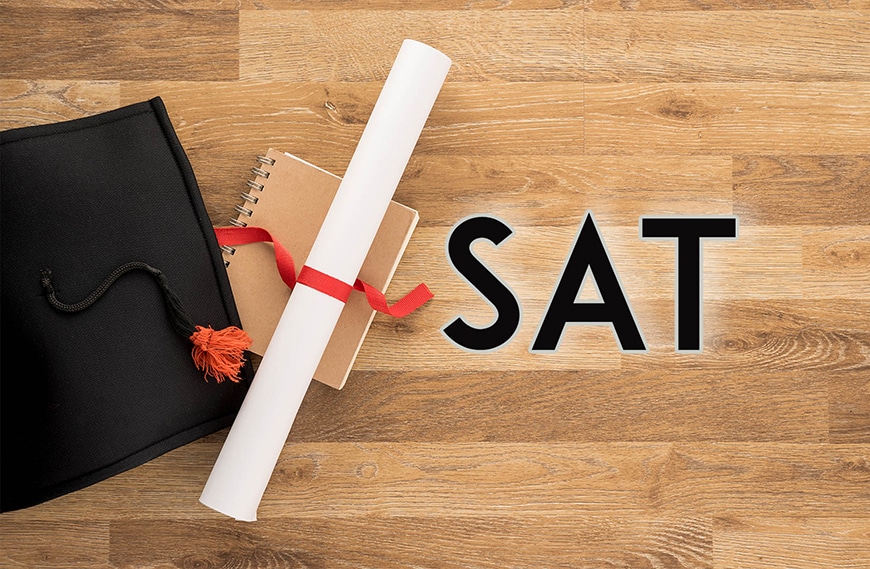 SAT 1, also known as a General SAT, is one of the most important parts of US college application at the undergraduate level.
Basically in Nepal, this test is looked upon as a tool for getting scholarship and is ignored by most of the students but in reality SAT 1 is lot more than a tool for getting higher scholarship.
 As a matter of fact, most top Universities need the SAT1 test for admission itself.
Is SAT1 Test important for admissions? 
To get into top schools SAT is as important as your GPA, application essay or letter of recommendation. Most of the top universities look for SAT 1 and if you want to get into such elite schools, this is not just an option. It is mandatory.
How can SAT1 Test help with Scholarships?
There are plenty of universities that do not require this test for admissions. However, when it comes to scholarships they may require SAT 1 especially if you are looking for competitive scholarships that could range as high as 100%.
Does SAT1 Test affect the VISA chances?
It could be said that SAT has no direct relation with VISA but one thing we cannot ignore is that if you have a good score you will definitely get into a top school with good financial support. This means you are showing that you have very good intention to study in USA and are able to compete with the best of the students. It also means your scholarship will lower down the cost of attendance and in the process increasing your financial ability to afford your studies in the USA. To sum up, it does maximize your visa chances.
What other benefits does SAT 1 have?
Apart from admissions and scholarships it helps in a few more ways.
It can work as a substitute for TOEFL/IELTS in some schools. As long as you score above 550 in the Evidence-Based Reading and writing section, your SAT 1 score can be used to meet the language proficiency requirements.
The Essay portion of SAT 1 can enhance your writing credentials and can help you to write a better application essay.
If you can score really high in your Math portion of SAT 1, the University can waive your Calculus class.
Regardless of what you score, you will develop major skills like Critical Thinking, Analyzing, Decision Making, Time Management and so on.
SAT 1 Test is a multiple choice question based test which Nepalese students are not used to and which is exactly what tests are like in the US. In simple words, SAT lays a strong foundation for your success in USA as an International student.
If you want to learn more about the test, its contents, dates, and costs and how we prepare students for SAT 1 at Edwise.
Dreaming of Studying Abroad? Take the First Step with a FREE Consultation!