Things to know about USA: USA study guide for Nepalese students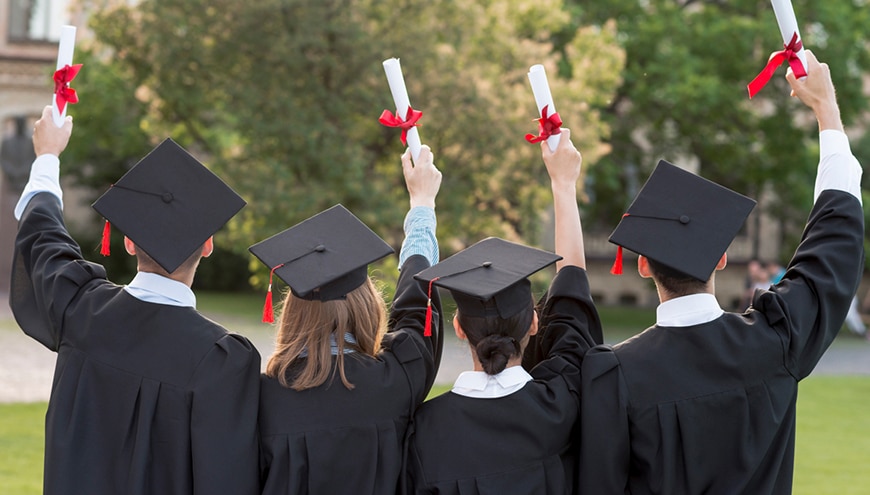 Things to know about USA: USA study guide for Nepalese students
There could be a lot of things that you might need to consider knowing if you want to study in USA. Here are a few things to get started:
Economy: The economy of the United States is the largest by nominal GDP and net wealth. It has the world's 8th highest per-capita GDP nominal. The U.S. has the most technocially powerful economy in the world and the U.S. dollar is most used in the transactions worldwide.
Weather: USA has a continental climate and has all four seasons. Fall, Spring, Winter and Summer. Because of the size of the country the weather differs drastically. Summer in some parts of USA like Arizona could be really hot and Winter in the north could be freezing. USA also regularly has hurricanes and tornedos in some part of the country like Texas and Louisiana.
Geography: From high mountain peaks to plateaus, beaches, and deserts the USA has it all. It has famous mountains like Rocky Mountain and Smokey Mountain, famous beaches in USA include Miami, Malibu and many more.
Currency: USD ($) is the currency used in the USA and it is the most recognized currency in the world. It is also regarded as one of the strongest currencies globally. The available currencies in USA are penny or 1 cent, Nickle or 5 cents, Dime or 10 cents, Quarter or 25 Cents, 1 Doller, 5 Dollars, 10 Dollars, 20 Dollars, 50 dollars, and 100 Dollars.
✔ Number of States = 50
✔ Capital = Washington DC
✔ Major Cities: New York, California, Chicago, Washington DC, Dallas, Houston, Boston and so on.
✔ Major Languages : English, Spanish, Chinese, French, Hindi and so on.
✔ Ethnicity: USA is also called the country of immigrants and has people from numerous ethnic backgrounds. Most common are White, African America, Hispanic, Asian, Pacific Islander and so on.
Top 10 Universities: (Based on US News and World Report Ranking -2020)
| | | |
| --- | --- | --- |
| Rank | Name | Location |
| 1 | Princeton University | Princeton, NJ |
| 2 | Harvard University | Cambridge, MA |
| 3 | Columbia University | New York, NY |
| 4 | Massachusetts Institute of Technology | Cambridge, MA |
| 5 | Yale University | New Haven, CT |
| 6 | Stanford University | Stanford, CA |
| 7 | University of Chicago | Chicago, IL |
| 8 | University of Pennsylvania | Philadelphia, PA |
| 9 | Northwestern University | Evanston, IL |
| 10 | Duke University | Durham, NC |
Common Universities amongst Nepalese Students:
Nepal is a price sensitive country and as a result of that most Nepalese students prefer schools that are affordable, offer good quality education, allow them to stay off campus and might help them with on-campus jobs.
There is no authentic source in terms of the preference of Nepalese students but based on our experience of the past 15 years the top 10 most preferred universities in the USA amongst Nepalese students are as follows:
East Central University
McNeese State University
University of Louisiana at Monroe
Central Oklahoma University
Morehead State University
Minnesota State University, Mankato
University of South Florida
Mississippi University for Women
Northwestern Oklahoma State University
Southeast Louisiana State University
Benefits of studying in The United States of America:
USA welcomes the greatest number of International students every year and that is no coincidence. With over 4500 colleges and universities spread all across the USA, there is a very high chance that a student will find his/her type of school in the USA. The flexible curriculum, Scholarship opportunities
Top Majors:
US universities are renowned for the variety of majors they offer at all different levels. However, lets talk about the top majors as per the demand of Nepalese students wanting to study in the USA.
🟦 Computer Science: Computer science as a whole is the most popular major amongst Nepalese students wanting to study in USA. This could be basically for the fact that Computer Science offers an array of specializations, most common specializations include Software Engineering, Data Science, Game Development, Artificial Intelligence, Information technology and so on.
🟦 Business: Business is another major that is very popular amongst Nepalese students. Nepal being one of the very few countries where majority of the population is considered youth the hype of opening something of their own is very high, also with the growing economy, and government being open to Foreign Direct Investment there are thousands of jobs being created in Nepal every month and the answer to the increasing demand is a degree in Business.
Most common programs under business major amongst Nepalese students are Finance, Accounting, Marketing, Business Analytics, Project Management, Hospitality management and so on.
🟦 Engineering: Since we were very young, we were told that we should be engineers or Doctors. Generations after generations the trend had remained the same way. The craze for students wanting to study engineering in the USA has been ever present and it shows no signs of fading away.
The most common areas of engineering for Nepalese students are Computer Engineering, Civil Engineering, Mechanical Engineering, Electrical Engineering, Chemical Engineering, and Aeronautical.
🟦 Biology: Biology has been one of the most popular majors in every country and Nepal is no exception. With wide range of specializations available under Biology and with growing need for different sectors of Biology the interest has also been increasing amongst Nepalese students.
The most common areas of Biology amongst Nepali students include Bio-technology, Medical Biology, Bio-chemistry, Micro Biology, Environmental Biology, Bio-Engineering, Bio-Medical Engineering, and so on.
🟦 Environment Science/Studies: One major that has become very popular amongst Nepalese students in the last decade or so is Environment Science. With problems related to Environment piling up in recent years the hustle to find a solution has increased as well and so have the kind of areas of specialization under Environment Science.
The Immense amount of funding has been invested in conducting numerous researches related to environmental issues and few common areas that Nepalese students are applying for under environment science include Climate Change, Water Resource, Waste management, Conservation, Environmental Policies, Environmental Toxicology, Food Sustainability and so on.
🟦 Arts: Arts has never been the most popular subject for Nepalese students in the past but the interest has gradually picked up. Most Students from top high schools in Nepal these days prefer Liberal Arts Colleges and are into programs which offer them flexibility in terms of choosing their future programs. Most common programs under arts are Liberal Arts, Fine Arts, Psychology, Sociology, Fashion Designing, Studio Arts, Visual Arts, Animation, Graphic Design, Gender studies, and so on.
🟦 Multi-Disciplinary Programs: These are programs which are usually blend of two or more area of studies. Nepalese students are interested in such that basically has one half of it related to either business or something technical.
The demand of such programs is growing faster than ever and these programs are going to be even more popular in the future as it offers diversity for students wanting to try more than one carrer, especially to those who plan on doing something of their own as an entrepreneur.
With Nepal being a country where more than 80% of the business are SME's this comes as no surprise. Also, gone are the days when people were mocked for being jack of all trade; today the world is a perfect platform for those who know more than just 1 trade. Most common programs are Healthcare Administration, Information Management, Bio-Informatics, Construction Management, Technology Management, Project Management and so on.
Annual Fees:
Annual fees change drastically in the USA from one university to another based on the university type,pProgram of study, location you are choosing, and so on. A student can choose to go to a school which has an annual tuition of $7,000 or a school that might cost them $60,000 just in tuition.
Similarly, living expense could range from something around 5,000 a year to about 20,000 based on where you are living. If it is on-campus or off campus, how are you living? is it by sharing your apartment with 4 other friends or by yourself?
Which area are you living in? Is it a major city like New York or a small college town in Mississippi? If a student wants to go to a good school that is not way too expensive and is planning on receiving some sort of scholarship based on merit or need then they should be planning for around 15,000 in tuition, around 10,000 in living expenses and about 5,000 for personal expenses.
University and Visa Application Process:
University application process includes the following steps:
Filling the online or paper application
Submitting your official academic transcripts for all completed level of education. (Could be official or unofficial depending on the university you are applying to)
Submitting a copy of your passport
Submitting the language proficiency score (Could be official or unofficial depending on the University you are applying to)
Submitting your letter of recommendations
Submitting an essay/SoP (Some universities have specific requirements)
Paying the application fees and submitting your
Couriering your documents if the university requires you to.
Visa Application Process
Receive your I20 with SEVIS number
Fill the DS 160 form
Pay the $160 fees for the interview at Nepal Investment Bank
Book an appointment date for the visa interview with the US Embassy
Pay the SEVIS fees of $350 at Nepal Investment Bank or any other banks
Go to the interview with your Passport, I-20, Original Academic Transcripts, SEVIS and DS 160 receipt
Face the Interview
Congratulations if you get your visa and if you get refused, then re-apply by filling the DS 160 form. (Your SEVIS is valid for 1 year so you do not need to pay for it again)
Scholarship/Financial Support:
Scholarships or Financial Support in USA ranges from a few thousand dollars to up to full ride at the undergraduate level and it could be from a very small amount to full funding along with some stipend at the graduate level.
Fundings are of different kinds such as Merit-based Scholarship, Need-based Scholarship, Cultural Sharing Scholarship, Departmental Scholarships, Research Grants, Assistantships, External Scholarships and many more.
On-Campus jobs/Off-Campus jobs:
In the USA, an International student can work only on-campus for 20 hours a week during the regular college days and 40 hours a week during the summer vacation.
However, students who have Co-op, CPT or internship can work off campus during the time of their study in the related field of their major but are limited to 20 hours during normal college days.
Working off-campus is illegal in the US and if found, the student will have to bear the consequences, in some cases they can be deported as well.
After Study (Post Study Work):
After completion of the study every student is eligible to work for one year in the related field of their major but will have to get their OPT approved. During this time, they do not have any limitation in terms of how many hours they can work.
With the STEM majors, they can work for additional two years. For a student to continue working after their OPT period, they will have to have an H-1 Visa status which is the work visa and allows a non-resident work legally in the US.
Please complete this form to talk to an Advisor at Edwise Foundation. You can ask any questions relating to the application process, universities, majors, costs, funding (scholarship, TA/RA), F-1 interview, etc. Please note that we can work with any universities for you as long as you fit in well in respect to your academic interests and financial capacity.