Top 10 Reasons to Study in Australia
Posted by

Categories

Australia

Date

August 11, 2019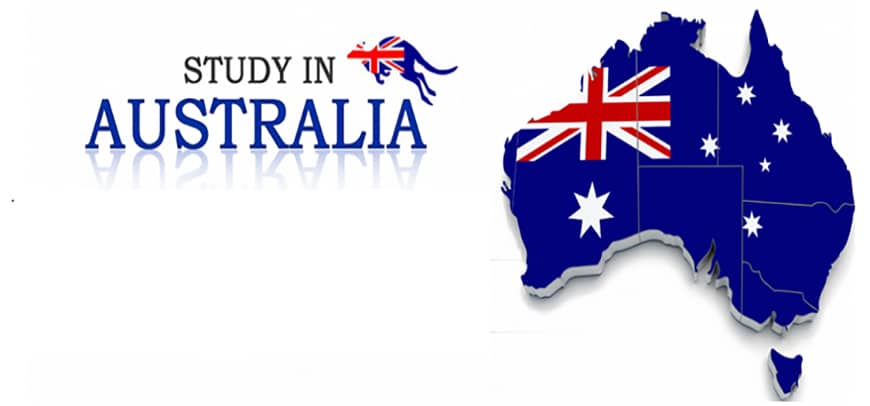 Wondering which country to choose to study abroad? Choose Australia for the best study abroad experience and a wonderful career ahead!
Australia is the first preferred study destination for Nepalese students. It provides a unique kind of education and a learning style that encourages one to be an innovative, creative, and independent thinker.
To help you decide, Edwise Foundation: Australian consultancy in Kathmandu drafted a blog on " Top 10 reasons to study in Australia". Read this post to know the reasons as your study abroad destination:
1. Excellence and Reputation
Australia is ranked as the 3rd most popular study abroad destination for international students after the UK and the USA. The Australian approach to Vocational and Technical Education is recognized among the best and most innovative in the world. Australian universities are consistently featured in global rankings.
2. Innovation
Australia is well-known for adopting advanced technologies at a faster rate. The country offers training and research on modern technologies to students who are coming from all over the world. Curriculum is regularly update and assignments are designed to match the real-world scenarios. 
3. Good Quality of Life
The quality of life in Australia is recognized as one of the best in the world. The main cities of the country are among the top 10 cities in terms of quality of life indexes (Student Cities Australia).
 According to a recent study by the United Nations, Australia is the second place in the world for quality of life, reflecting qualities such as good education, public health, and safety.
4. Cosmopolitan Country
Another advantage is that you will have the opportunity to meet people from every nation. This is because Australia is the best destination for students and here's why your classmates may be French, Italian, Chinese, Korean, Vietnamese, Brazilians, Chileans, Peruvians, US or Canadian (just to mention a few).
Being in contact with other cultures enriches you as a person and can help you if one day you want to work for the multinationals.
5. High-Quality Education
The quality of education in Australia is rated among the best in the world and it is quite flexible to adjust with, based on your requirements, so you can balance between the best of work and school. Australia's national quality assurance system is unique both in its structure and its diligence.
6. Wide Range of Courses
With 43 universities, many colleges, and thousands of degree and diploma, Australia supports all manner of professional and academic disciplines.
 University courses are divided into two levels:
Undergraduate (bachelor-degree) programs: generally of 3 years, though with some exceptions such as 4-year professional degrees (in law, teaching and nursing).
Postgraduate (masters) programs: graduate studies have different lengths, though the standard for a master's degree is 2 years.
7. Scholarships
Though the system is much smaller than in the US, Australian universities often make available to students from abroad grants and scholarships.
Eligibility to apply depends on the type of course. There are general rules, for some certain score is required in the TOEFL, for others that are coming from certain countries, the universities ask for a high GPA (a high average rating).
8. Work while you Study
Most of the students aspiring to study abroad worry about living expenses. The most appealing aspect of Australia is that you can work while studying.
With your student visa, you can work 40 hours per fortnight during studies and 40 hours per week during vacations. Many companies especially retail, tourism, hospitality hire international students and you could also get a job at the university that you are attending.
9. Cost of Living
In Australia, a student gets value for living in terms of living. The conversion factor is cheaper compared to USA or UK.
10. Post Study Work
Another best reason to study in Australia is its Post Study Work Visa program. A student who has completed their Bachelors or Masters degree can get 2 years of post-study work visa, 3 years post study visa if you complete your study in regional Australia. This visa will allow you to work in Australia for that duration.