How to Write an Impressive LoE/SoP for a Canada Study Visa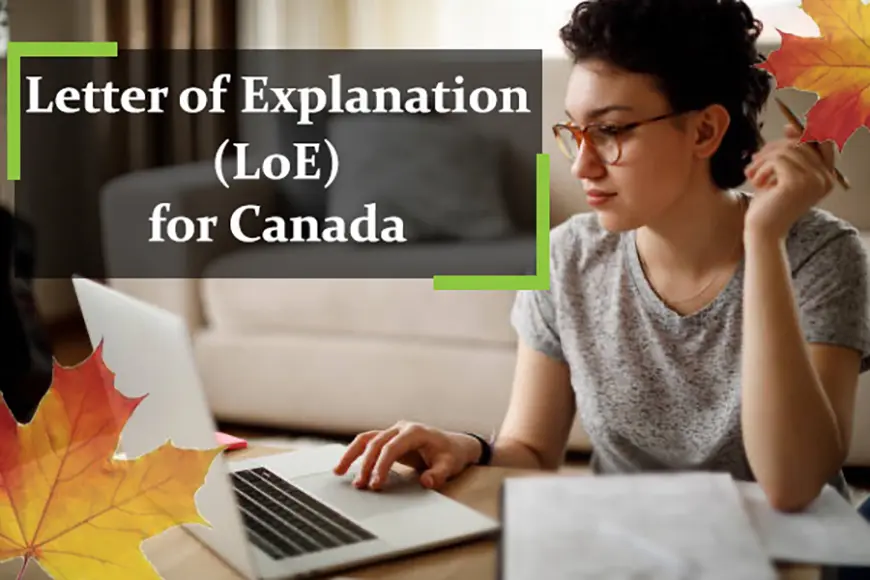 The Letter of Explanation (LoE), often mislabeled as Statement of Purpose (SoP) in the field, is a pivotal letter for securing a Canadian study permit. It enables you to make a strong case for why you deserve to achieve your higher education goals in Canada and how it will help you to achieve your career goals.
Letter of Explanation (LoE) often referred as Statement of Purpose (SoP) or Letter of Intent (LoI) is an important document while you apply for Study permit in Canada.
In general SoP is understood as the letter you send to school for admission stating who you are, what your interests are, what goals and further plans are, how and why you wish to study the certain program etc. whereas a letter for Canadian Study Permit is headed as Letter of Explanation or Letter of Intent.
Also read; Statement of Purpose (SoP) for Study Abroad
We have a general practice of using these terms interchangeably terminologically.
LoE/LoI is generally used to express yourself to visa officer to convince why should you be given a visa. Unlike USA, students do not have to appear in face-to-face interview hence letter is the best way to explain yourself and your intentions.
Quality of Letter of Explanation has been one of the main reasons for visa denial. It has been found that in many cases of visa refusal, the LoE is copied from those sharing the similar profiles or fully written by consultancies.
The originality is the key to drafting the best LoE. The student himself is the best person who can understand and explain himself and all the related conditions around him including his interests, intentions, goals, as well as social and financial conditions.
Also read; What are the Short Courses in Canada for international students
However, it is equally important to follow a standard format while you are writing an LoE as you cannot ignore this all in the mind with originality. Moreover, it is recommended to take a guidance from experts if you think your LoE isn't competitive.
Again, do not contradict guidance from experts with originality. Get help from experts with their ideas, proof reading and polishing if you have to but write it yourself.
Drafting a convincing LOE has always been a problem for most of the students which results in ending up copying or assigning it to somebody else. Visa officers have an experience of reviewing these letters for years and are likely to identify the copied one.
Approaching a consultant for completely writing an LoE might be an idea in students's head but after drafting 100s of LoEs and SoPs, they will come with the same flavor, tone and specifications but just with your details and I believe it is not what a visa officer wants to see.
Most important thing to consider while writing an LoE yourself is what information you include and how you organize and present your information. Date, salutation and subject are mandatory. You can start with your brief introduction which includes who you are and what your academic background is.
The following paragraphs should be able to explain the reason to choose Canada and no other countries, reason to choose the particular subject and that particular school for it, your career plans, your financial plans to cover your expenses and your home ties to convince that you will come back after your studies.
You can conclude your letter by explaining how you follow your responsibilities as an international student while in Canada and kindly requesting for a study permit. These points are the basic guidelines, but you still got some job to work on the contents.
So far, students must have understood that Letter of Explanation or Statement of Purpose is also the way to communicate visa officers any information that is not in the documents, but you think is important for visa officer to know.
Despite trying numerous times, if you think your LOE is not up to the mark, choose the right consultant who can guide you to draft a better one. We strongly request students to avoid asking consultants write the LoE for you.
We believe that the right consultants are those who guide you, not the ones who write it for you. It is recommended to place an LoE in the beginning of the uploaded file.
Also read; SOP for Accounting (Statement Of Purpose For Accounting)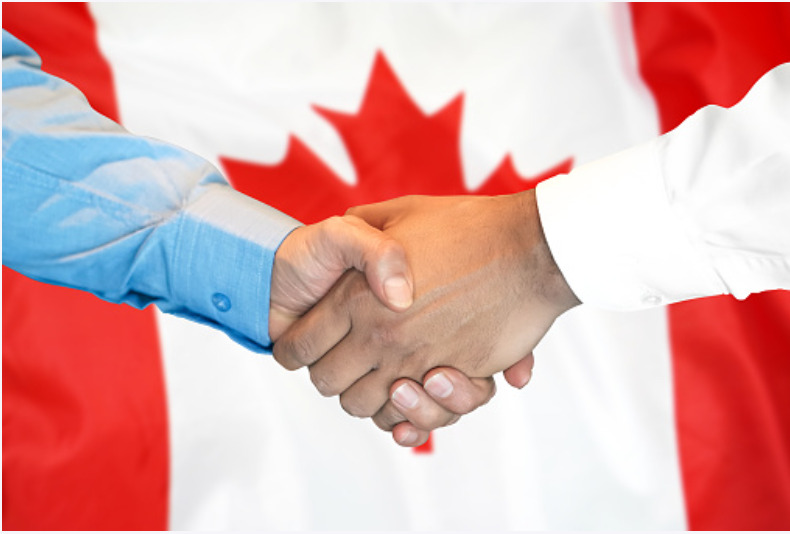 ---
This comprehensive guide covers crafting an outstanding LoE that will help your visa application stand out.
Understanding the Role of the LoE
The LoE plays an integral role in any Canadian study visa application. It provides important insights into your academic interests, knowledge, achievements, and future aspirations. The LoE is your chance to convey:
Motivations for pursuing higher studies in Canada
Relevant background and preparedness for the intended program
Genuine enthusiasm and fit with the chosen university/program
Future career goals and plans after completing studies in Canada
In short, the LoE brings your profile and passions to life - helping visa officers assess your merit and potential as an international student. Invest time and effort to make it compelling.
Essential Elements to Include
An outstanding LoE will incorporate the following key elements:
➜ Personal Background and Introduction
Open with a brief background of yourself - family, upbringing, hobbies, etc.
Include an interesting anecdote or experience that sparked your overall interest in studying overseas.
Close the introduction by articulating your specific aspirations for wanting to undertake higher studies in Canada.
➜ Academic Qualifications and Achievements
Provide details of your relevant academic background and successes.
Highlight specific undergraduate courses, projects, grades, honors, and skills that exhibit preparedness for the intended program in Canada.
Mention any scholarships, merit awards, or academic distinctions received.
➜ Purpose for Studying in Canada
Explain your motivations for choosing Canada as a study destination and how it helps your education. Be specific.
Demonstrate genuine interest in Canadian culture, society, and values.
Research the particular city/community you plan to reside in. Mention local aspects that appeal to you.
➜ Details of the Chosen University and Program
Provide context on the Canadian university and program you are applying to.
Highlight specific courses, faculty members, facilities, and other program attributes that closely align with your academic interests and career goals.
Convey a strong understanding of the program structure and specializations offered.
➜ Alignment with Future Goals
Articulate your specific career goals and professional aspirations.
Explain how the chosen Canadian program will empower you to achieve your future plans and dreams.
➜ Relevant Extracurricular Activities
Discuss any relevant extracurricular activities, internships, or voluntary work.
Showcase how these experiences have enriched your profile and better prepared you for advanced studies in Canada.
➜ Plans After Completing Studies in Canada
Outline your plans and prospects after successfully finishing your Canadian degree/diploma.
Canadian education is an investment into your future - reflect this in your LoE.
➜ Conclusion
Close your LoE by reiterating your suitability for and genuine commitment to studying in Canada.
Crafting an Outstanding LoE: Key Tips
Follow these vital tips when drafting your LoE:
➜ Be Original and Authentic
Showcase your unique personality, background, and aspirations.
Use your own voice and avoid plagiarized content or overused templates.
➜ Demonstrate Passion
Reflect sincerity and enthusiasm for studying in Canada throughout your LoE.
➜ Be Concise
Stick to word limits and avoid verbose statements.
Present sufficient details in a crisp and structured manner.
➜ Exhibit Clarity and Flow
Organize content using a clear paragraph structure.
Ensure smooth flow of ideas connected with logic.
➜ Highlight Relevant Experiences
Strategically highlight experiences that exhibit merit and prepare you for advanced studies.
➜ Showcase your Personality
Use a warm yet professional tone to connect with the reader.
Allow your personality and values to shine through.
➜ Check for Perfection
Proofread exhaustively and fix any errors.
Refine prose to optimize engagement and flow.
➜ Seek Inputs
Leverage feedback from mentors or reliable critics to strengthen your LoE drafts.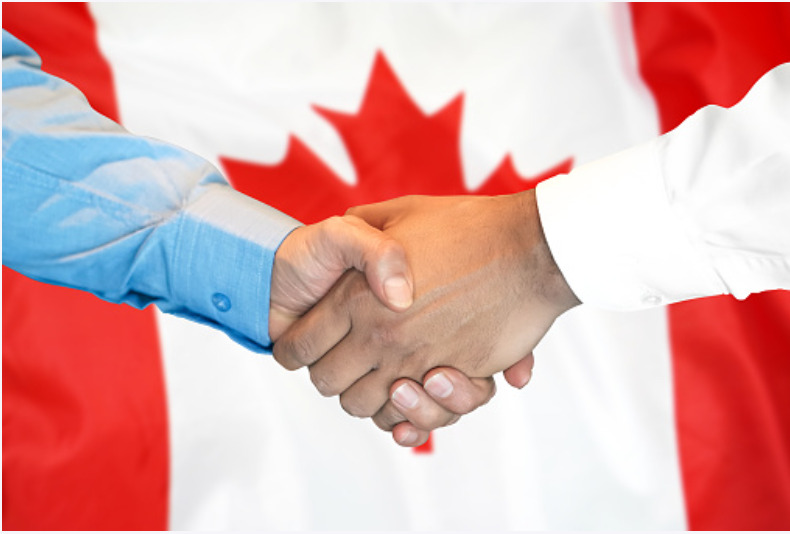 Writing LoE/SoP for a Canada- Conclusion
The Letter of Explanation is a pivotal component to Canadian study permit applications. It lets you showcase your academic interests, achievements, goals, and potential in a compelling fashion. Invest dedicated time into crafting an outstanding LoE that brings your profile to life on paper.
Follow this article's strategies and guidelines to understand LoE objectives, essential elements to integrate, and writing best practices. Refer frequently to the detailed LoE guideline as you create your own draft. Customize the content with personal experiences and anecdotes for maximum impact.
With proper planning, research, and effort, you can produce an impressive Letter of Explanation. This will demonstrate to Canadian visa officers why you are a deserving candidate to achieve your higher education dreams in Canada. Approach your LoE thoughtfully and purposefully to get one step closer to securing admission into your desired Canadian university.