How to write SOP for the USA | SOP Sample for US study visa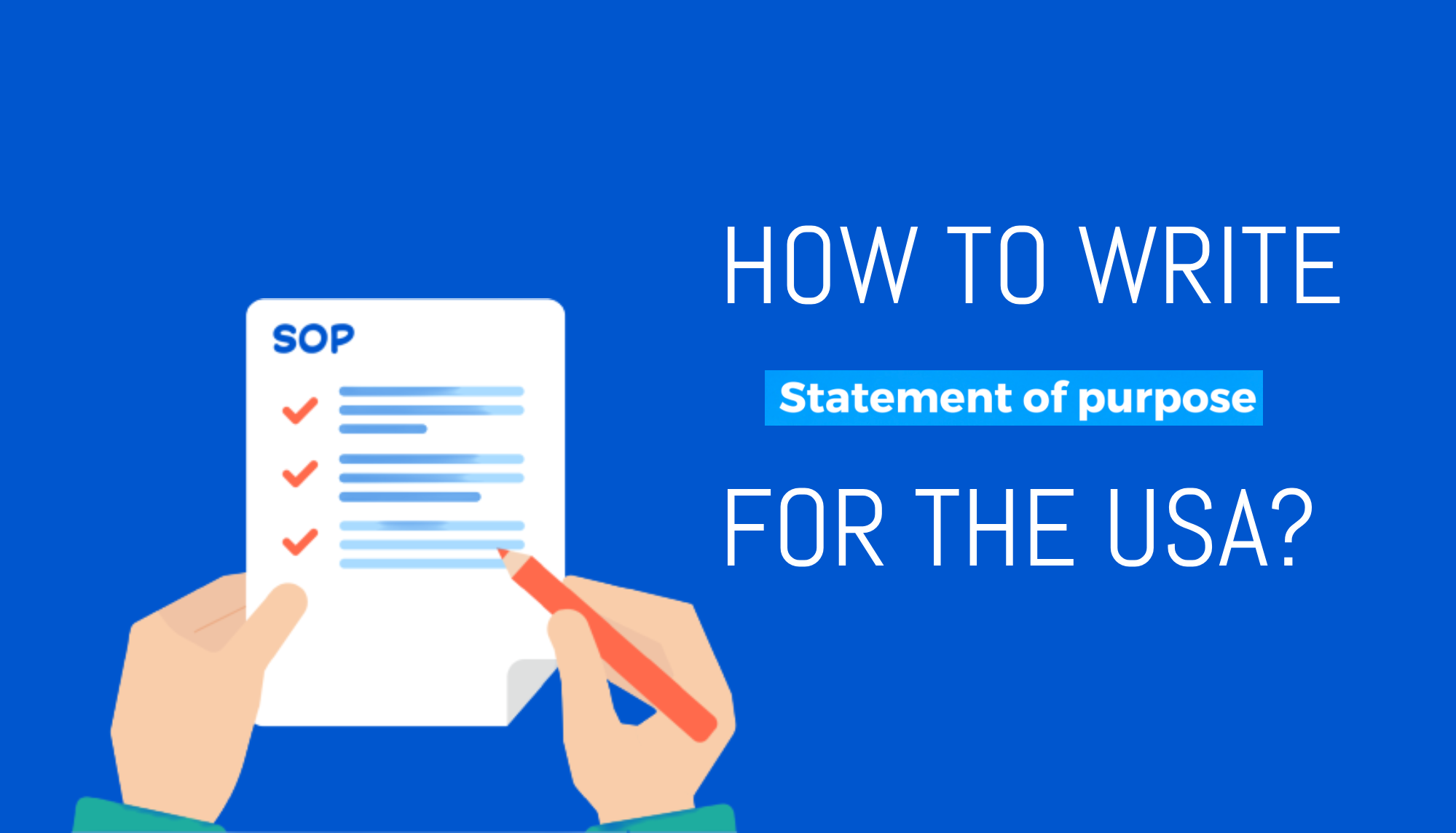 A statement of purpose (SOP) plays a crucial role in getting your study visa approved for the USA. It allows you to make a strong case about why you are an ideal candidate for your chosen program and university.
While other components of the application focus on your grades and academic credentials, the SOP allows you to showcase your personality, interests, experiences, and goals.
Since the SOP creates that critical first impression for admissions committees, you need to put care and effort into crafting an engaging statement. Here are some key tips on how to write an effective SOP for your USA study visa application:
Also read; Statement of Purpose (SoP) for Australia
Research Extensively
Thoroughly examine the program curriculum, specializations, faculty research focuses, facilities, community partnerships, and notable alumni. Also, learn about the university's values, culture, and global reputation. This will provide context to link your profile and aspirations to this program and institution.
Structure your Content Logically
In 4-5 paragraphs, move through key aspects like your background, academic qualifications, relevant experiences, future goals, and reasons for interest in this particular program and university. Maintain flow between ideas.
➜ Opening paragraph
Introduce yourself succinctly while highlighting your most prominent experiences, achievements, or qualifications. State your motivation behind choosing this program and university.
➜ Academics paragraph
Discuss your academic credentials and key skills gained so far. Mention relevant courses, capstone projects, and research undertakings that align closely with the program.
➜ Experience paragraph
Share professional experiences, internships, extracurriculars, and volunteering activities that complement your academics and strengthen your profile.
➜ Future plans paragraph
Explain your short and long-term career goals and how this program fits in with those aspirations. Demonstrate how your previous experiences reinforce your plans.
➜Closing paragraph
Summarize why you are an ideal fit for this program and what you will contribute to the university community. Express enthusiasm for the opportunity.
Also read; SOP for Accounting (Statement Of Purpose For Accounting)
Demonstrate your Individuality
Use anecdotes, personal stories, and examples throughout your SOP to bring out your unique personality, passions, values, and principles. This gives insights beyond your academic achievements.
➜ Showcase Clarity
Employ simple language and logical transitions between ideas. Follow university guidelines on essay length and formatting. Proofread extensively to eliminate errors.
➜ Be Specific and Tailored
Provide concrete details and context when sharing your qualifications, interests, and goals. Relate everything specifically to this program instead of writing generically.
➜ Exhibit Authenticity
Write your SOP with honesty and sincerity. Convey genuine excitement and interest in the program. Avoid exaggerating claims about your experiences. Let your personality shine through.
➜ Incorporate Feedback
Have mentors, advisors, and friends critique your SOP drafts. Refine your statement by integrating their constructive inputs on content, structure, and flow. Revise multiple times.
Also read; LoE/ SoP for Canada Study Permit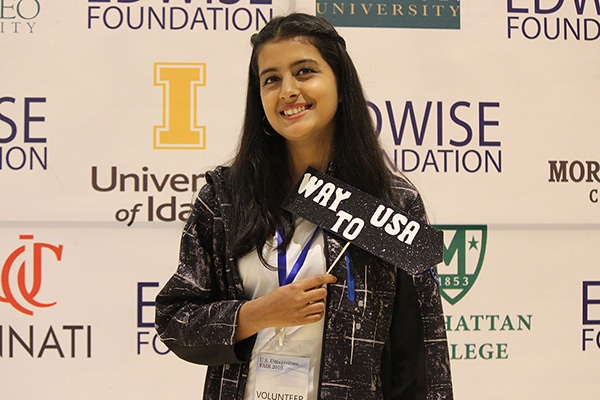 Register For Test Preparation Classes!
Sample SOP for Public Health at Johns Hopkins
Here is a sample SOP for a Master's in Public Health program at Johns Hopkins University:
---
"My motivation to pursue a career in public health stems from my experience growing up in my small hometown where access to healthcare services has always been limited. I volunteered at local free health camps, where I witnessed the hardship and vulnerability of underserved communities first-hand.
My time spent on health education projects in urban slums during college strengthened my commitment to healthcare equality. Johns Hopkins' Master of Public Health program appeals to me greatly because of its social justice ethos, focus on applied learning, and research opportunities at premier organizations like the CDC, World Health Organization, and UNICEF.
My undergraduate studies in Sociology developed my interdisciplinary skillset across subjects like Statistics, Economics, and Political Science. I collaborated with non-profit organizations on multiple projects to analyze health inequities and provide actionable policy recommendations. For instance, my senior capstone research on women's health access received state-level recognition.
Through roles like Chair of the Student Public Health Forum, I gained valuable leadership, teamwork, and communication abilities critical to public health practice. My field experiences solidified my passion for creating sustainable systemic changes through health policy, advocacy, and community empowerment.
The MPH program's experiential learning opportunities, like the Practice Institute and Global Health Consulting capstone, align perfectly with my interests. I am keen to apply learnings from courses like Epidemiology, Program Planning, and Health Behavior Change in hands-on projects to enrich my problem-solving and analytical skills.
I also hope to gain specialized knowledge by pursuing interdisciplinary electives at the Bloomberg School of Public Health. Your eminent faculty members like Dr. ABC, whose cutting-edge research on health disparities I have followed avidly, make Johns Hopkins the ideal environment for mentoring me into an effective public health professional.
I envision a career in the public sector developing evidence-based policies and community health interventions focused on vulnerable populations. With Johns Hopkins' reputation and alumni network, I am confident I will gain crucial real-world competencies to make meaningful impacts. I am eager to exchange ideas with brilliant peers from diverse backgrounds and lend my social consciousness to student initiatives.
Thank you for enabling promising public health aspirants like myself to transform into conscientious leaders. I very much look forward to contributing to Johns Hopkins' legacy of excellence through academics and service."
---
How to write SOP for the USA- Conclusion
An effective SOP is vital for securing your study visa and admission into your dream university in the USA.
Invest time and effort into understanding the program, researching the university, structuring your content logically, highlighting your uniqueness, and demonstrating clarity, specificity, and authenticity.
Incorporate feedback from others into multiple revisions. Showcase your true personality while articulating your motivations and qualifications.
With these strategies, you can write a compelling SOP that will impress admissions committees and open doors to international education opportunities.
Dreaming of

Studying in the USA? Take the First Step with a FREE Consultation!