Step-by-Step Guidance: Student Visa to Study in the USA (F-1 Visa)
Posted by

Categories

Blog

Date

December 26, 2020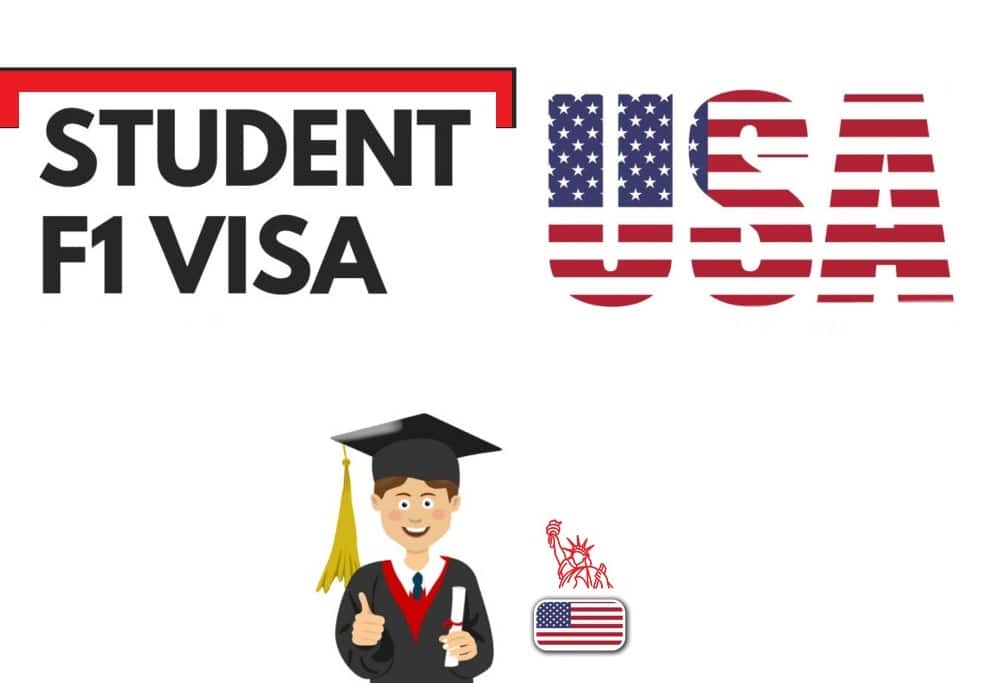 To be eligible to study in a University or College in the United States, an applicant who is a citizen of foreign country must obtain a student visa from the Visa Consulate/Embassy of the United States from nearby location.
A student visa issued for an applicant to continue their higher studies in University or College is termed as an F-1 visa. F-1 visa is categorized under non-immigration visa. Supporting documentation to be taken at the time of interview depends upon the requirement of the specific country's visa consulate.
In order to apply for an F-1 visa, an applicant must apply to a SEVP, Student and Exchange Visitor Program-Approved university or college, get accepted and obtain an I-20.
To get a clearer picture of how to move on with the F-1 visa interview application, these step-by-step points can be helpful to the prospective F-1 visa applicants.
Apply for Admission and Receive an Acceptance/Admission Letter
After making an insightful research and selection of the university, an application along with the required application material should be submitted to the university. All the submitted application materials are reviewed and acceptance are granted to the qualified applicants.
Obtain an I-20
Once the applicant is admitted to the university, an applicant is able to obtain his/her I-20 by submitting required financial documents along with their valid passport.
Get Prepared for VISA Application
F-1 visa can be issued 120 days in advance of the academic course start date. However, the F-1 visa holders are not allowed to enter to the United States before 30 days of the course start date. Applicant's passport needs to have at least couple of blank pages to get the visa printed once visa is approved.
Also, it is recommended to have the passport valid for at least six months beyond the intended length of stay for the intended academic course.
Make SEVIS / I-901 fee online payment (US $350.00)
If you are applying from Nepal, you can make the payment via any of the banks nearby.
Complete and Submit DS-160
(Online Nonimmigrant Visa Application) form prior to visa interview. Barcode ID which is obtained in the confirmation page after submission of DS-160 form is required while booking an interview date. A new DS-160 form should be completed and submitted each for reapplying visa interview. There will be no fees charged in order to submit this particular form.
It is suggested to the visa applicants to gather the following major documents before starting up
DS-160 form in order to avoid multiple sittings.
Valid Passport and Citizenship
Admission Letter and I-20 from anticipated university/ college
All transcripts from which degrees are acquired starting form 10th Grade
2 * 2 inch digital photograph as specified by visa consulate
Work experience details , if applicable
Schedule an F-1 Visa Interview Appointment
Step 1:
Applicants are required to create their profile using their email account through this link https://cgifederal.secure.force.com/?language=English&country=Nepal.
Continue with the application through "Schedule My Appointment" option from homepage. Visa type, 10 digit barcode number from DS 160 confirmation, I-20 and passport information are required to fill in. 
Once landed to payment page, it displays 'Cash', 'ATM' or 'Online Payment Option via Nepal Investment Bank. Interview scheduling fee is US dollar fee $160.00 and applicants shall be able to pay in the exchanged NPR amount.
Step 2:
Once the payment goes successful, applicants are provided with the receipt number from the Nepal Investment Bank. Usually, it takes minimum of 1 hour to have the receipt number get activated and reflected in the profile.
Step 3:
After the receipt number is activated in the profile, continue the application. Dates are now available to get scheduled. Interview Appointment Confirmation is required to be printed.
There is no visa reciprocity fees for students and exchange visitor visas for Nepali Nationalities.
Major Documents to be taken at the interview
Appointment Confirmation Letter
SEVIS/ I-901 Payment Confirmation
DS 160 Barcode Confirmation Page
Original Valid I 20
Original Valid Passport
Photograph- 2*2 inches ; covering the specification of the US Visa applicants
Educational Transcripts