Why study MBA in the USA?
Posted by

Categories

Blog

Date

June 1, 2020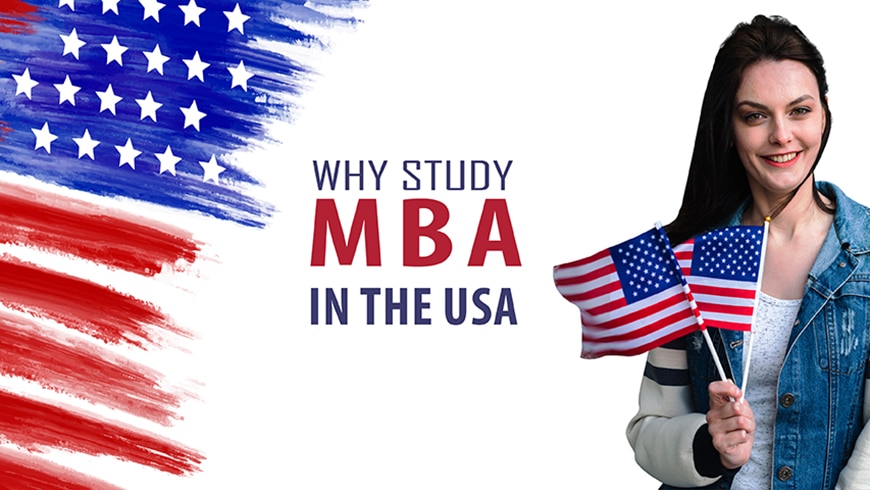 Why study MBA in the USA?
Just like you can never go wrong with desserts regardless of what you had for dinner; MBA could be the icing on the cake regardless of what your academic background is. Any business will need someone who can oversee it and MBA prepares you exactly for that and No education system understands that better than the USA.
10 out of the 15 best MBA schools are in USA as per MBA Crystal ball.
Not everyone will get into these top schools but the best part is, no matter what kind of a profile you have; there is a University which you can get into.
Also read; Best consultancy in Nepal for USA
The major reasons why you should consider the USA for your MBA could be as listed below:
Options in Number
Home to over 2,000 MBA programs, USA has a University that you will find to be the best fit for you.
Flexibility
The USA has been the most popular study destination for international students for years and the major reason is flexibility. Flexibility in timing, mode of learning, concentrations, duration, cost and so on.
Concentration
Concentration under MBA ranges from Agriculture to Biotechnology. Regardless of what you want to concentrate under the MBA, you might find one. The most common concentrations are Finance, Marketing, Business Analytics, Accounting, General and so on.
Recognition
A degree from the USA is recognized all over the world mainly because of the up to date courses, Accreditation, Personal and Professional Development, Exposure and so on.
Cost
Cost of attendance varies with the University and it could range from nothing at all if you get financial support from the University to more than $60,000 per year. However, regardless of how high the cost of attendance is the Return on Investment is there for everyone to see.
Scholarships and Assistantships
When we talk about Assistantships, we only think of majors such as Physics, Chemistry, Biology, Engineering and similar but we cannot deny the fact that there are thousands of International students perusing MBA in the USA with full funding from the University.
Network and Professional Exposure
Most programs have internships as a part of the curriculum and the diversity in the classroom equips international students with much needed professional exposure to prepare for a top-level position or to be a successful business owner.
MBA in USA – Requirements
GMAT or GRE is a must for getting into most of the top Universities in the USA. However, Work experience and High GPA could waive the requirement for some Universities. Also, there are Universities in USA which do not require GRE or GMAT for admissions.
The USA has been at the forefront of most of the business innovations globally. With a degree in the USA, a student has the flexibility to choose electives as per the field of their interest which they want to make a name in.
The core is developed to learn the basics such as Accounting, Finance, Marketing, Human Resource, Economics, Organizational Behavior and operational management which ensures Students have a strong foundation to succeed.
However, there are various other majors that a student can pick over MBA if they know exactly what they want to do; programs such as MS Business Analytics, MS Finance, MS Accounting, MS Marketing Analytics, MS Supply Chain Management, MS Technology Management, MS Analytics, MS Engineering Management, MS Construction Management, MS Project Management and many more.
Most of these programs are STEM Designated programs and offer 2 years' worth of CPT along with 1-year OPT.
Whereas with a normal MBA, a student will be limited to just 1 year OPT which definitely limits an International student to grow in areas such as exposure and income.
Nonetheless, if you want to be a top-level employer and want to make a difference in whatever field you are in, MBA in the USA is your Recipe for success.
The charm of MBA from the USA is never going to go out of fashion and top companies will always be craving for an MBA graduate from a top University in the USA.