Studying Masters in Canada with Scholarship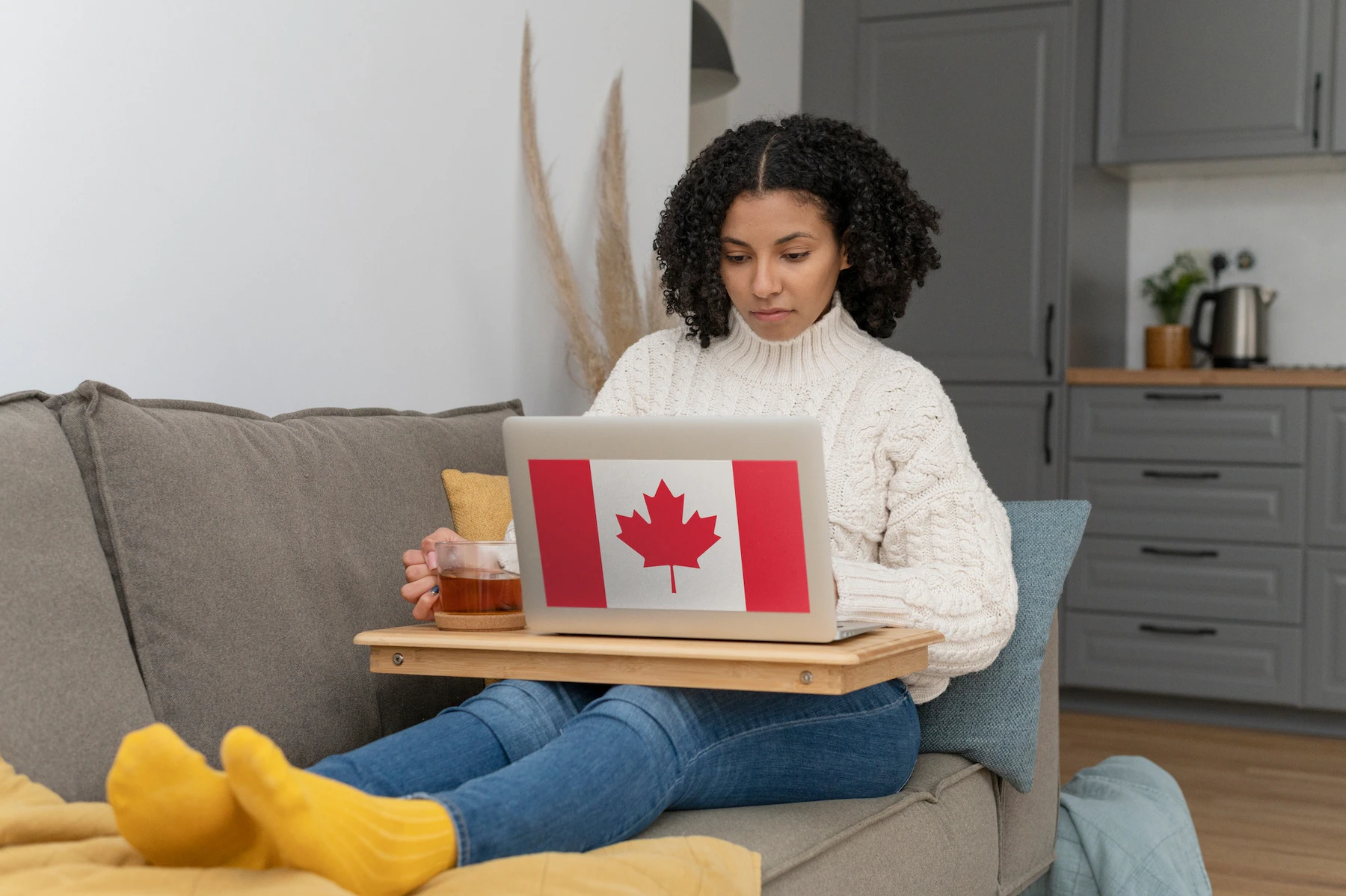 So, you're thinking of heading north for your masters, eh? Canada has some of the best universities in the world, and the good news is there are many scholarship opportunities to help fund your studies.
Whether you want to specialize in engineering, business, or humanities, Canada's got you covered. There are courses galore at schools like the University of Toronto, McGill University, and the University of British Columbia.
Some of the popular master's degrees in Canada include the MBA, Master of Engineering, Master of Science, and Master of Arts. The best part is you can find generous scholarships offered by the Government of Canada and various private donors offer scholarships for international students based on both merit and need.
>> Also read; Study in Canada Guide for Nepalese Students
Types of Scholarships Available for Masters Students in Canada
Canada offers several scholarships for international students pursuing a master's degree. The two main types are:
Government-funded scholarships:
The Canadian government provides major scholarships like the Canada Graduate Scholarships-Master's (CGS M) and Study in Canada Scholarships. The (CGS M) scholarship provides $17,500 per year for 1 year. These are merit-based and highly competitive, but worth applying for.
University-funded scholarships:
Most Canadian universities offer scholarships for international master's students. These include entrance scholarships based on your admission average as well as major-specific scholarships. The amounts vary but can be up to $50,000 total. Check with the schools you're interested in for their options.
To be considered for the scholarships, you typically need a very high GPA (often 3.5 or above), strong references, a clear study plan, and proof of proficiency in English or French. Some also require a statement of purpose or letter of intent. The applications are usually open in October or November for the following academic year.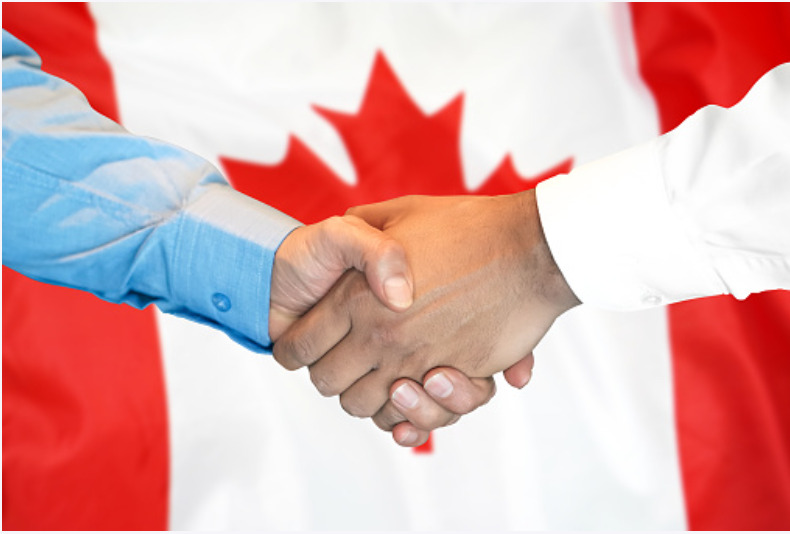 Popular Masters Programs to Study in Canada
Canada is a popular destination for international students looking to pursue a master's degree and for good reason. There are many world-class programs across a range of subjects. Here are a few of the top options:
Computer Science and Engineering
With a master's in computer science or software engineering, you'll be poised for a career as an IT consultant, web developer, or project manager. Canada has some of the best programs, like those available at the University of Toronto, McGill University, and the University of British Columbia.
Business Administration
An MBA from a Canadian university is globally recognized and can open doors to leadership roles. Schulich School of Business, Rotman School of Management, and Sauder School of Business are a few of the top schools for an MBA. You'll take courses in areas like finance, marketing, organizational behavior, and strategy.
>> Also read; What are the Short Courses in Canada for international students
Public Health
In the wake of COVID-19, public health has become an increasingly important field. A master's in public health provides a broad understanding of population health, health policy, and health promotion. Top schools include the University of Toronto, Simon Fraser University, and the University of Alberta. You can specialize in areas like epidemiology, biostatistics, environmental health, and global health.
Dreaming of Canada

? Take the First Step with a FREE Consultation!
Application Process for Canadian Universities
To apply for graduate programs at universities in Canada, you'll need to go through an application process. The steps are straightforward but do require time and attention to detail.
Research Programs and Schools
First, explore the various master's degree programs and universities in Canada that interest you. Compare program requirements, courses offered, scholarships available, location, and other factors important to you. Create a list of your top choices.
Meet Entry Requirements
Make sure you meet or exceed the minimum entry requirements for admission which typically include:
An undergraduate degree from an accredited university
A minimum GPA (often a B average or 3.0)
Proof of English language proficiency (TOEFL or IELTS scores)
Reference letters
Statement of purpose
Some programs may have additional requirements like a portfolio, audition, or interview.
Prepare Your Application
Work on each component of the application:
Complete the university's official graduate application form and pay any application fees. Many schools offer fee waivers or reductions for international students.
Have your official undergraduate transcripts sent directly from your university to the schools you're applying to.
Ask professors or employers who know you well to write letters of recommendation on your behalf. Provide them with details about the program to help them reference specifics in their letter.
Draft a compelling statement of purpose that conveys your reasons for pursuing the degree, your career goals, and how you're a strong candidate for the program. Have others review and provide feedback on your statement.
Send required scores (TOEFL, IELTS, GRE) to the universities you're applying to.
Cost of Living and Tuition Fees in Canada
Canada is an attractive study destination, but the high cost of living and tuition fees can be daunting. Here's what you can expect as a master's student in Canada.
Tuition for master's degrees in Canada varies significantly depending on the program and university. On average, tuition fees for master's programs are $21,100 per year. Engineering, MBA, and medical programs tend to be on the higher end of that spectrum. Luckily, many Canadian universities offer entrance scholarships, bursaries, and teaching or research assistantships to help offset costs.
The cost of living in Canada also varies in different cities and provinces. Major cities like Toronto, Vancouver, and Montreal generally have higher costs of living, while smaller towns and cities in the Prairies or Maritimes tend to be more affordable. You'll need at least $10,000 to $15,000 per year to cover living expenses like rent, food, and transportation.
Rent is typically the single biggest expense for students. You can expect to pay $500 to $1500 per month for a one-bedroom apartment depending on the city and location. On-campus housing like dorms or student apartments may cost a bit less. Don't forget additional expenses like a transit pass, phone plan, and health insurance.
Also read; Best Advisors for Canada Studies
FAQ: - Common Queries About Masters Scholarships in Canada
Studying in Canada is an attractive option for many international students looking to pursue a master's degree abroad. However, the high tuition fees can be a deterrent. Luckily, Canada offers many generous scholarships for master's students. Here are some common questions about master's scholarships in Canada:
What types of master's scholarships are available in Canada?
There are scholarships offered by the Canadian government, universities, private organizations, and student groups. Some options include:
The Vanier Canada Graduate Scholarship for doctoral students and Postdoctoral Fellowships for postdocs.
University-specific merit-based scholarships for master's students with a high GPA.
Needs-based bursaries for students from underrepresented groups.
Private organization scholarships in specific fields of study like engineering, health sciences, or business.
What are the eligibility criteria for most master's scholarships?
The basic criteria are:
Enrolled in a master's degree program at a Canadian university.
Meet a minimum GPA requirement, usually a B+ or higher.
Be an international student on a study permit. Some scholarships are open to Canadian citizens and permanent residents as well.
Have not exceeded the allowed funding period for your program. Most master's scholarships cover 1-2 years of full-time study.
Where can I find more information on master's scholarships in Canada?
You can find details on master's scholarships in Canada on:
University websites - Check the graduate studies and scholarship sections.
Scholarship websites like ScholarTree, Universities Canada, and CBIE.
Student advocacy groups like the Canadian Federation of Students.
Government of Canada website.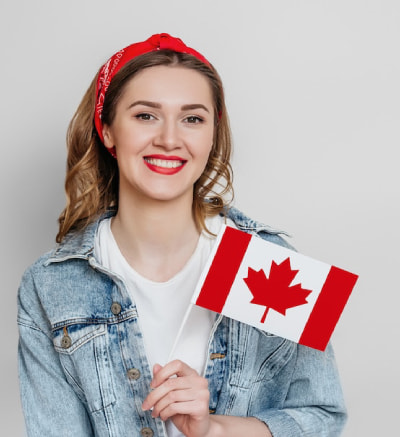 Conclusion
Studying for your master's degree in Canada with a scholarship is very doable if you plan well in advance and put in the necessary work.
Apply for as many scholarships and bursaries as possible—don't leave any money on the table. Reach out to schools and professors directly to build relationships and express your interest. This can help you find funding opportunities and potentially lead to securing a teaching or research assistant role.
>> Also read; Study in USA vs. Study in Canada
With hard work and perseverance, you can find funding to make your dream of studying for a master's degree in Canada a reality.
Do your research, build your skills and experience, choose schools wisely, and apply to any scholarships you may be eligible for. With the high quality of education and life in Canada, the investment of time will be well worth the reward. Best of luck following your ambitions—you've got this!
Dreaming of Canada

? Take the First Step with a FREE Consultation!