Scholarships for Nepalese students to study in the US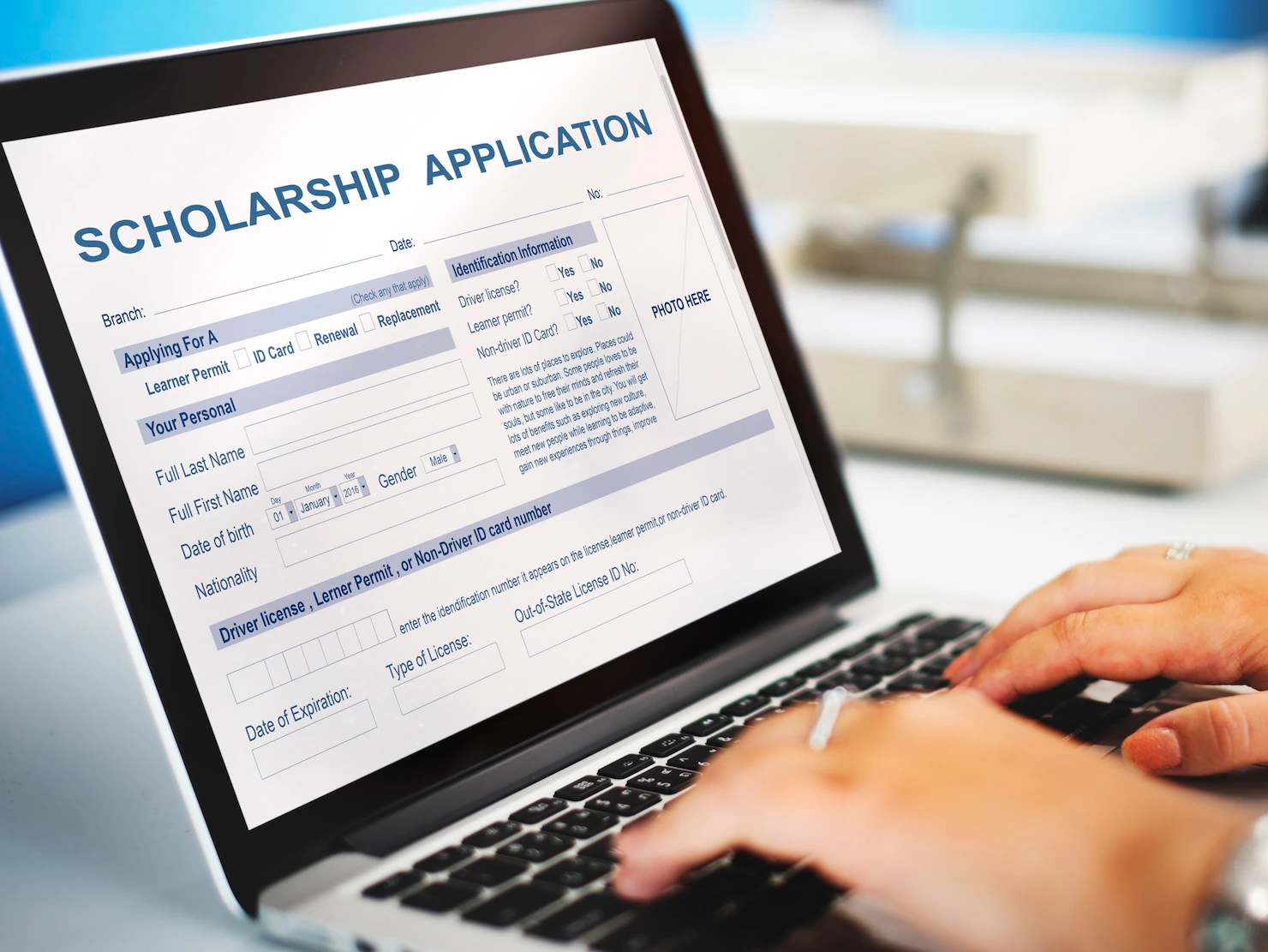 With a growth of 5.6 percent, totaling 11,779 students, Nepal is the 12th leading place of origin for international students coming to the United States, stats revealed recently by the US embassy, in Kathmandu.
However, the financial cost associated with higher studies in the US can often be termed as a major challenge for aspiring students.
But have you ever wondered how most of these students overcame these financial hurdles? Of course, the answer is simple: Scholarships and lots of Scholarships. Scholarship sounds pleasing to most of students when it comes to studying abroad.
The good news is the US provides students with tons of scholarships but we need to keep in mind that it requires lots of hard work, systematic planning, and most importantly deadline to meet in order to achieve this.
To simplify the research, here we provide some scholarships you can explore according to the level of education:
>> Also read; Study in USA vs. Study in Canada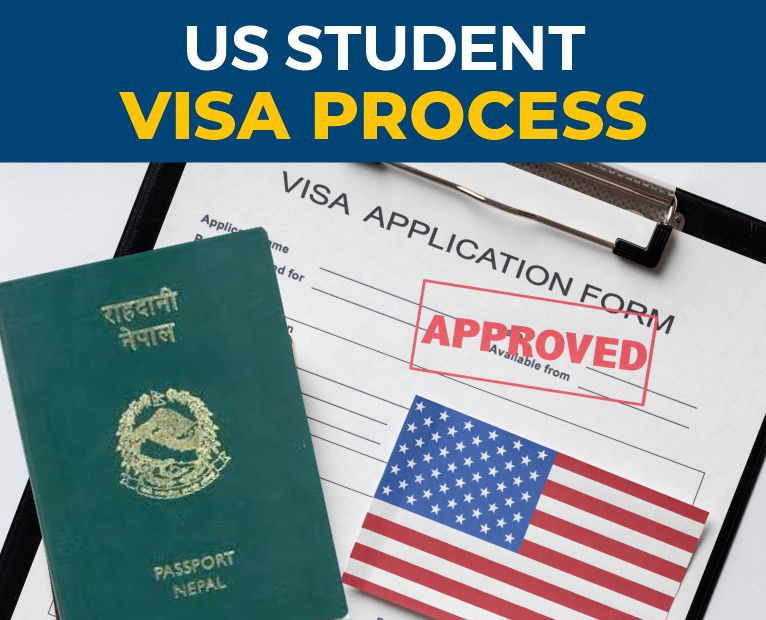 ---
Undergraduate and Graduate level
Scholarships provided to Nepalese Students to pursue Undergraduate study in the US
Merit-Based Scholarships:
These Scholarships are the most common and popular scholarships among international students which will allow them to enjoy the hard work they have done during their high schools.
The hard work generally includes academic achievements, good standardized test scores, extracurricular activities, leadership skills, and other outstanding accomplishments.
There are some universities that provide scholarships automatically upon admission. This might give you one bigger scenario, let's look at some of the Universities providing automatic consideration and then move on to Merit-Based scholarships.
Remember the name for scholarships might differ according to the universities.
>> Also read; Undergraduate Scholarships in the USA
Automatic consideration
➜ St. Cloud State University: This university offers Academic and Cultural Sharing Scholarship (ACSS) which offers resident tuition rates to international students in F-1 and J-1 status that meet and maintain eligibility requirements.
➜ Minnesota State University Mankato: International maverick scholarship (IMS) is common for international students which is automatically granted upon admission. The students must maintain valid F-1 or J-1 immigration status and achieve a term GPA of 2.5 to maintain their eligibility. The scholarship amount of IMS ranges from $5,000 to $ 7,700 as of fall 2023.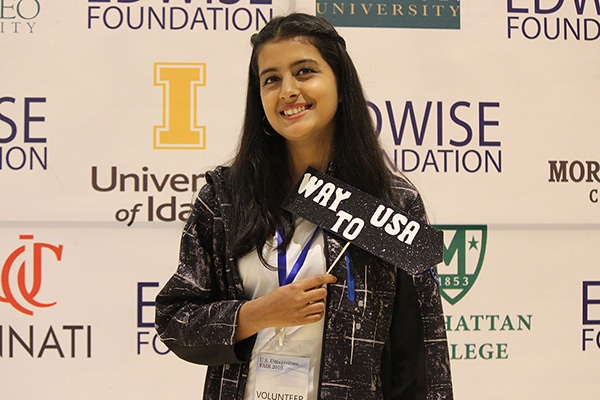 Scholarship based on GPA and/or SAT
➜The University of Toledo: Based on your GPA, you might be eligible for International Rocket Award. If your GPA ranges from 3.0-3.49 at the time of admission, the scholarship amounts to $7,500 per year while a GPA of 3.5 or higher can enjoy scholarships worth $9,160 per year. It is important to note that the out-of-state tuition fee as of 2023 is $22,202.
➜ Truman State University: This university offers TruMerit Scholarship for academically sound students. Students with a 3.0 GPA with a 1260 SAT are eligible for a scholarship worth $4,000 while students having a 3.6 GPA with a 1390 SAT are eligible for $8,000.
➜ West Virginia University: This university provides scholarships of distinction (for score senders) and Go First Scholarship (for test optional applicants). Scholarship of distinction is based on the aggregate performance of your GPA and SAT scores ranging from $16,000 (for 3.6 GPA and 1570+ SAT) to $7,000 (for 3.0 GPA and 1100+ SAT).
Similarly, based on their GPA, the students are eligible to receive scholarships worth $5,000 to $12,000 (starting from a 3.0 GPA and above).
➜ Caldwell University: This university provides academic scholarships for admitted students and is awarded based on the basis of high school GPA ranging from $14,000 to $25,000 based on a GPA of 3.0 and above. This scholarship can be combined with other scholarships by presenting a logical and strong scholarship application.
➜ Jacksonville State University: This university provides scholarships either solely based on GPA or combines GPA with Test scores.
The Gamecock achievement award, Gamecock success award, and Gamecock opportunity award are based only on GPA which amounts from $3,000 (with a 2.75-2.99 GPA) to $6,000 (with a 3.75-3.99 GPA).
However, the amount could be increased with test scores and the university provides the Gamecock Prestige scholarship, Gamecock Excellence scholarship, Gamecock Tradition scholarship, and Gamecock Advantage scholarship. The amount ranges from $2,000 (GPA 2-2.49 with 830-1220 SAT) to $10,500 (with 3.0-4.0 GPA with 1390+ on the SAT.
➜ Southern Arkansas University: In this university, students can enjoy initial scholarships based only upon their SAT or ACT scores.
There are there types of initial scholarships namely Non-Resident Scholarship ( worth $3030/year, with 1160 SAT or 24 ACT), International Excellence Scholarship ( $5000/year with 1270 SAT or 27 ACT) and Presidential Scholarship ( $10,000/year with 1370 SAT or 30 ACT).
So, it is clear by now that high school GPA and SAT scores play a vital part in achieving these scholarships. Also, remember most of these universities have deadlines to consider for these scholarships.
➜ Need-Based Scholarships: The financial positioning of potential bright students is considered by many universities and offers need-based scholarships.
If you are a Nepalese student planning to apply for need-based aid, it is advisable that you familiarize yourself with the college board CSS (College Scholarship Service) (www.cssprofile.collegeboard.org) profile and submit the application accordingly.
Please note that there is a fee associated with CSS profiling and limited universities accept applications through this process such as Clark University, Drexel University, Duquesne University, and so on.
➜ Cultural Exchange Scholarships: In order to foster cultural diversity, there are universities that provide cultural exchange scholarships with varying amounts.
The popular scholarship under this category is the #YouAreWelcomeHere scholarship (www.youarewelcomehereusa.org) which is intended to confirm that U.S. institutions are diverse, friendly, safe, and committed to student development. The amount of this scholarship varies according to the university.
There are more than 50 institutions participating in this program including Wright State University, The George Washington University, Ball State University, and so on. Apart from this, certain universities also encourage cross-cultural activities.
For example, Winona State University offers Cross-Cultural Scholarship for incoming international students and provides a Resident Tuition Rate where the students have to enroll in the Cross-Cultural Outreach Program and Maintain a cumulative GPA of 2.50.
Similarly, St. Cloud State University offers Academic and Cultural Sharing Scholarship (ACSS) which offers resident tuition rates to international students in F-1 and J-1 status that meet and maintain eligibility requirements.
Remember you must be admitted as a full-time student in order to be eligible for this scholarship.
➜ Subject-Specific Scholarships: Another exciting opportunity to explore the scholarships in the university are their departments.
For example, if you are a student hoping to pursue Bachelor in Computer Science at East Central University, the department offers the Chickasaw National Computer Science scholarship or Fred and Mary Pfeffer scholarship.
With the given test scores (generally GPA and SAT scores) and strong application essays, the students can secure these highly prestigious departmental scholarships.
So, it is highly advisable for the students to get acquainted with their respective departments and know about the possible opportunities they provide.
➜ Government-Funded Scholarships: There are several scholarships provided by the U.S. Department of State's Bureau of Education and Cultural Affairs to make U.S. higher education more accessible to Nepalese students.
For instance, USEF-Nepal's Opportunity Funds Program is meant to target students from disadvantaged backgrounds and should possess 3.60 in their SEE in order to qualify.
We suggest students explore USEF Nepal ( www.usefnepal.org) to get the latest updates on US-government-funded scholarships.
>> Also read; Why study MBA in the USA?
Scholarships provided to Nepalese Students to pursue Graduate study in the US
Now, let's focus on the opportunities of students who want to go for their Master's level education.
Since these students have already completed their Bachelor's degree program, it is expected that they have a comprehensive understanding of their courses and their career pathways.
Some of the common scholarships for those students are listed below.
➜ Merit-Based Scholarships: Similar to undergraduate application, Graduate application to universities also provides Merit-Based Scholarships (Generally based on their previous academic excellence).
For instance, Wayne State University offers Graduate Professional Scholarship which provides tuition coverage at the in-state rate. For this scholarship, students have to enroll in a graduate degree in any of Wayne State University schools and colleges and must be formally admitted within the given deadline.
Also, the recipients may not hold other benefits such as GA or Fellowship to be considered for this scholarship.
Similarly, West Virginia University provides Carl del Signore Foundation Graduate Scholarships for students who are engaged in research activities worth $1,500.
➜ Graduate Assistantships (GA): This is the most common form of opportunity among graduate students which will have a direct effect on their expenses.
These are positions offered to graduate students which basically involve a combination of academic work, research, teaching, or administrative duties. Assistant positions generally provide a salary and a tuition scholarship. The most common form of GA is Research Assistantship (RA) and Teaching Assistantship (TA).
Employers (colleges, departments, and other campus units) may establish additional eligibility criteria such as GPA, Standardized Test Scores, previous work experience, and so on for eligibility or might require additional training to be awarded the assistantship.
In order to get Graduate Assistantship, students must apply to the respective positions via their respective university portals.
>> Also read; Step-by-Step Guidance: Student Visa to Study in the USA (F-1 Visa)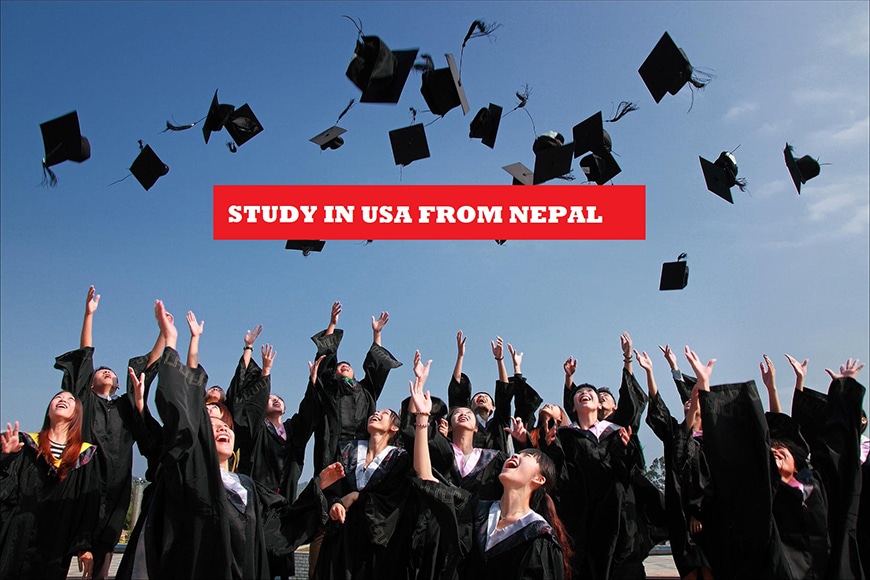 ➜ Fellowships: Fellowship opportunities for graduate students are regarded as prestigious which provides lucrative benefits to help students to conduct their research without the obligation of teaching or other assistantship duties.
These fellowships are highly competitive and are offered by various universities and their departments along with government agencies, foundations, and organizations.
Note that the name and the application processes vary significantly depending on the fellowship program.
The common types of the fellowship include National Science Foundation (NSF) Graduate Research Fellowship, Ford Foundation Fellowship Programs, Hertz Foundation Graduate Fellowship, American Association of University Women (AAUW) fellowship, Social Science Research Council (SSRC) fellowship, Environmental Protection Agency (EPA) and so on.
➜ Subject-Specific Scholarships: These are the financial awards that are meant to disburse to the students enrolled in particular academic disciplines or fields of study.
The departments of the university reserve the right to choose the eligibility criteria (generally GPA, past work experiences, quality of essays, and so on). Kindly consider the department of the universities which you are considering to look for subject-specific scholarships.
➜ Diversity Scholarships: Many universities in the USA advocate for an inclusive, diverse, and accepting community.
These diversity scholarships are designed specially to award exceptional and talented students who have been traditionally underrepresented on college campuses and who are culturally, ethnically, or racially diverse.
➜ Government-Funded Scholarships: These scholarships are limited as compared to their domestic counterparts and are highly competitive. Scholarships are typically offered by U.S. government agencies to support students from specific countries such as Nepal or pursuing studies in certain fields such as international relations.
The common Government-Funded Scholarships are the Fulbright Foreign Student Program, Hubert H. Humphrey Fellowship Program, Joint Japan/World Bank Graduate Scholarship Program, American Association of University Women (AAUW) International Fellowships, Aga Khan Foundation International Scholarship Program, Rotary Foundation Global Grant Scholarships and so on.
➜ Professional Association Scholarships: These scholarships are financial awards provided by professional organizations to support students willing to pursue their graduate studies in specific fields.
The common Professional Association Scholarships are Society of Women Engineers (SWE) Scholarships, Association for Women in Science (AWIS) Scholarships, Institute of Electrical and Electronics Engineers (IEEE) Scholarships, and so on.
Kindly note: The scholarships mentioned here are based solely on the research of the respective universities and organizations. For more updated information, please refer to their respective websites or contact our counselors.