5 reasons why the US is the top choice for studying IT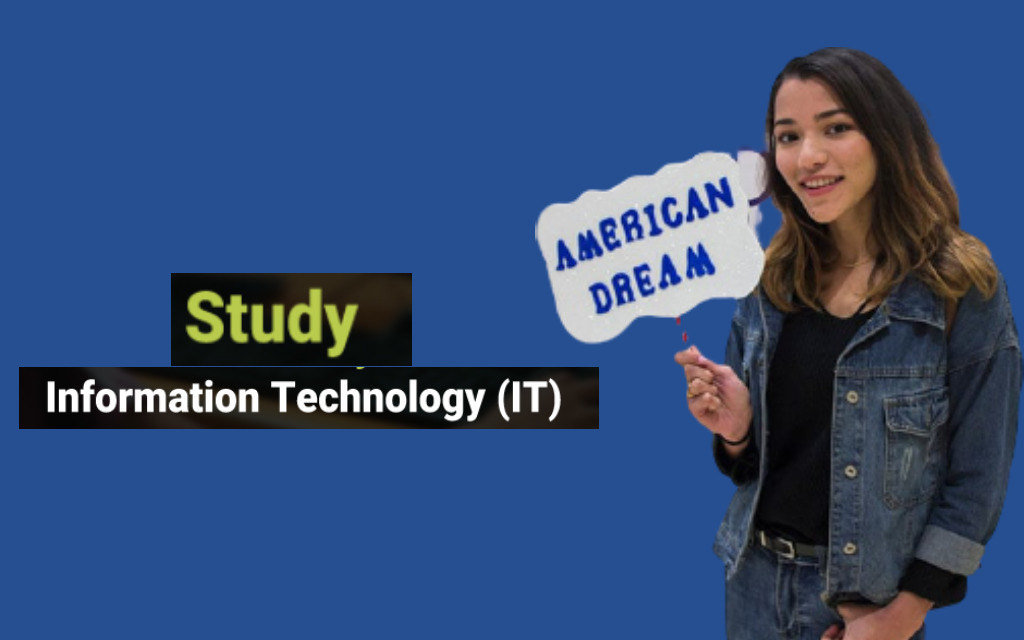 The United States is the top destination for students all over the world. Millions of students throughout the world apply for different programs in US Universities and Colleges.
The United States takes pride in its educational excellence and maintains a proper standard when it comes to teaching different courses to students.
Students can choose varieties of programs and majors while studying in the United States.
Universities and Educational Institutions of the United States have a pragmatic approach when it comes to Information Technology.
United States is one of the most popular destinations for both domestic and international in the field of IT education.
I am going to provide you with a few reasons why the US is the top choice for students for studying Information Technology (IT).
1. Employability and higher-income
Studying Information Technology in the USA increase your employability chances because it is one of the most in-demand degrees all over the world and getting your academic degree in IT uplifts your chance of career growth in the professional field.
The technological field is expanding beyond borders and earning a degree in technology will help international students as job seekers as well as evolving entrepreneurs in their respective countries.
American graduates are high in demand in almost all the countries of the world.
Studying in the United States, especially in the field of Information Technology would help students to explore a career path in some of the best tech companies in the world.
For instance, IT professionals' average salary range from $50,000 to $250,000 per year in the United States working in tech companies and other businesses.
2. Explore Diverse professional careers globally
Getting an IT Degree is not only about working in a tech company before a computer.
It is a very diverse and multi-disciplinary field and one can work as Technical Architect, IT Project Manager, Database Administrator, Network Security Specialist, Software Developer, Programmer, Business Systems Analyst, Network Administrator, and so on.
Studying IT in the USA and graduating in this field would open many great opportunities for graduates all over the world. As we need technology in our everyday lives, US graduates in information technology are offered job opportunities from different developed countries around the globe.
Graduating from American Universities in IT will help you in getting jobs in different companies like Facebook, Amazon, Google as these companies have their businesses and office in multiple locations and countries throughout the world.
3. Practical Experience in IT
Information Technology or IT is considered a STEM degree, which has many benefits when it comes to gaining professional experience.
An IT graduate can extend OPT (Optional Practical Training) up to 24 months, which means he/she can work at least 36 months upon the completion of the course.
This is not it. An IT student could be eligible for different internship opportunities when studying in the united states.
The United States educational system is a complete package of fundamental and practical knowledge.
4. Globally Recognized Degree
American academic degrees, especially STEM degrees like Bachelor's in IT/Master's in IT are highly recognized all over the world as the optimum level of researches is carried out in the field of computer and technology in the united states every day.
American Universities are highly ranked universities in the world.
Some of the popular and highly ranked Universities that offer IT courses are Stanford University, Carnegie Mellon University, Michigan Technological University, California Institute of Technology (Caltech), and so on.
American degrees in science and technology are very popular in the world as a whole. A lot of Europeans from countries like the UK, Germany, France, Spain, Italy, Denmark, Norway travel to the United States on Student (F1) visa to pursue their career in the field of computer and IT.
5. The US is a pioneer in technological development and home to the world's top tech companies –
The United States is considered a pioneer in technological development or advancement.
There are many reasons behind this success such as excellent academic teaching, high standard of education, government support to private companies, government investment in the field of technology on a large scale.
International Students will get global exposure in the united states. Students will learn both in and out of the classroom.
As American technology is top-notch and inspires many entrepreneurs and businesses throughout the world, an international student will be overwhelmed with the experiences he or she will get while studying and staying in the United States.
IT students will get to know and learn about many globally recognized tech companies like Microsoft, Apple, IBM, and so on. The US is also home to companies like Google, Metaverse/Facebook, Clubhouse, and so forth and so on.
As IT students can form good networking and relations between their American colleagues, employers, professors, and friends which could come in handy if one thinks of establishing an IT business in their own country.
The world is a small place now, thanks to technology. We can work with people from different parts of the world.
Living and studying in the USA from Nepal will help international students to enhance their communication skills.
With a highly recognized Information Technology degree, professional experience, cultural experience, skills, and expertise international students will follow their future dreams with clarity and confidence.
I believe this gave you an overview of why the US is the top choice for international students, especially in the field of computer and Information Technology.
There are enormous and endless opportunities pursuing IT in the United States for international students.
There are many other possibilities one can explore in the United States if he/she is really interested and working hard in their career.
No doubt for all these reasons the United States is and will remain a top destination in Information Technology in the future as well.