What Are My Chances of Getting an Australian Student Visa After Refusal?
Posted by

Categories

Australia

Date

December 26, 2022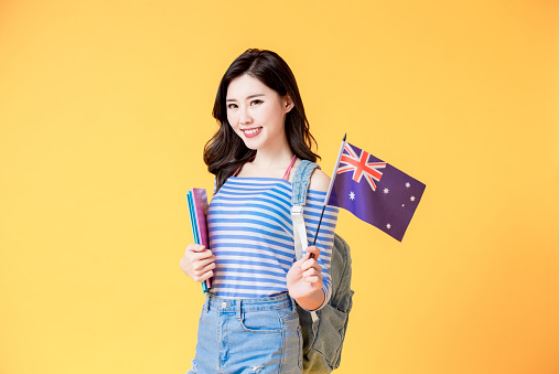 Can we apply for Australia student visa after refusal?
Yes, you can reapply for an Australian student visa after a refusal, but it is crucial to understand the reasons behind the refusal and address them before reapplying.
Understanding the Refusal
Addressing the Issues
What Are My Chances of Getting an Australian Student Visa After Refusal?
Are you looking to study in Australia, but were refused a visa? You are not alone. Many students experience visa refusals due to several reasons. But don't worry, there is still hope. Learn more about your options and how to increase your chances of getting accepted for an Australian student visa.
Know the Reasons for Refusal
The first step to get an Australian student visa after being refused is to understand the reasons why. Your refusal letter should explain the exact reasons why your application was denied. Knowing these reasons can help you take steps to improve your chances of acceptance in future applications.
Common reasons for denial include insufficient funds, problems with paperwork, or a lack of adequate reasons for studying abroad.
Understand Your Appeal Options
Depending on the type of visa you applied for, you may have the option to appeal the decision. The refusal letter should state your ability to make an appeal, as well as any applicable filing fees and deadlines for submission.
If you decide to submit an appeal, it's important that you understand all relevant laws and regulations so that you can compel a successful application. Make sure to build a strong case using evidence that speaks directly to your eligibility criteria in order to increase your chances of success.
Prepare Thorough Evidence
The key to succeeding on a visa appeals application is to ensure that your evidence is sufficient and relevant. You should look over your previous application, as well as any supporting documents used for the initial application, to assess what other types of evidence may help show that you meet the eligibility criteria for an Australian student visa.
Additionally, if there has been a change in your circumstances since applying, prepare evidence to demonstrate the new information. Once you have located all relevant forms and gathered necessary paperwork, it's important to organize your materials in a logical order before submission.
Learn how to write SOP for Australia
Address the Concerns from Your Refusal
Once you have all your documents and evidence in order, it is important to address any concerns from the refusal decision. It is essential that your appeal addresses why the previous circumstances may have led to an unfavorable outcome, and also demonstrates how the new information or materials presented help mitigate these issues.
Explain how your current eligibility meets all visa requirements, and make sure to include any relevant supporting evidence. Doing this will demonstrate that you have gone to great lengths to meet the necessary criteria and make your case for approval.
Know the importance of bank balance certificate for study visa
Before Reapplying:
Consult a Professional: It might be beneficial to consult with a registered migration agent or an immigration lawyer to review your case and provide guidance.
Prepare Your Application: Address all the issues highlighted in your refusal letter and ensure your application is complete and accurate.
Reapply: Once you have addressed the issues, you can reapply for the student visa.
After Reapplying:
Track Your Application: Stay informed about the status of your application.
Be Prepared for an Interview: You might be required to attend an interview, so be prepared to answer questions about your application.
Points to Consider:
Time Frame: Be aware of any time limits on reapplying after a refusal.
Reapplication Fee: You will need to pay the visa application fee again when you reapply.
Get Professional Help if You Need It
Although you may be able to manage the application yourself, it can be helpful to get professional guidance on refiling your visa. Edwise Foundation, one of the best consultancy for Australia in Nepal, will provide insights into student visa policy and rules that could prove invaluable in getting the decision reversed. They can also point out any errors or gaps in your documentation that ultimately lead to a refusal.
However, always make sure you do your research before selecting an education consultancy to assist you in studying in Australia from Nepal. Edwise Foundation is the leading consultancy in Kathmandu, and has helped countless students find education in Australia and other countries.
Dreaming of Studying in the Australia? Take the First Step with a FREE Consultation!