How to take an Advantage from a Virtual Education Fair: What types of questions to ask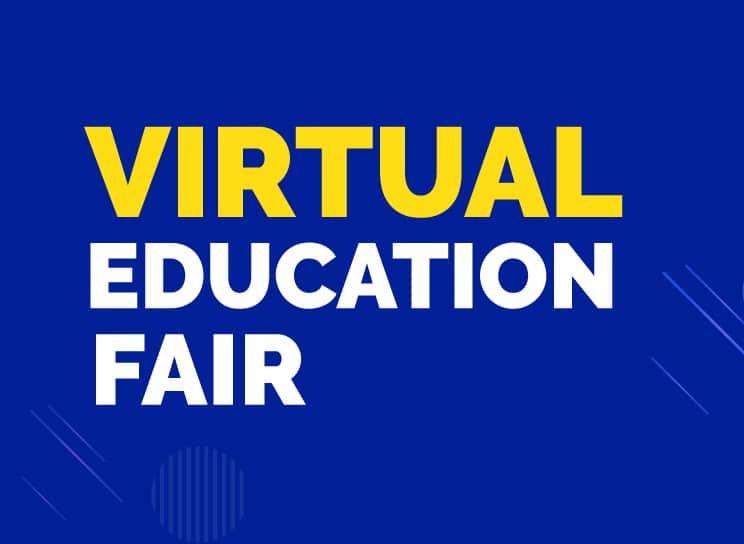 Everything is taking place virtually in this new normal and education is no different.
We hear a lot about online classes, seminars and workshops but the one thing that could excite you could be the Virtual Education Fair.
Attending educational fair by visiting different stalls and being pushed by someone standing in line behind you will surely come back but until then we will have to make do with the new and exciting Virtual Education Fair.
Exciting?
Yes, it is exciting as you do not have to worry about traveling from one place to another if there are more than one events on the same day in your city, or you can even attend some happenings miles away from your home country, it's all about gathering genuine information from the source itself.
So, let's talk about how we can take an advantage of Virtual Education Fair. I will talk about the fair that you can attend and rip the benefits of attending.
You need to know what to ask and how to benefit from each one that you attend.
Know about Participating Colleges/Universities:
First and foremost, check the list of colleges/universities that are participating. You don't just simply want to join to figure out that there are no colleges/universities participating in the fair that are of any use to you.
Check the Universities you want to talk to:
Checking about the university beforehand is important, simply because the more information you have, the more you will know what to ask.
Ask about the Department
Ask questions about the department and the program that you are interested in. Ask about how the graduates of the programs have been doing; ask about facts and figures because numbers seldom lie. Also, ask if your program holds any accreditations.
Ask what Opportunities you can get:
Make sure you ask what opportunities you can have as an international student in the university. Ask if the university offers any research opportunities, ask if you have any further chances of landing scholarships after you start your studies and ask your chances of landing an internship.
Remember, you are not going to the university to earn a degree but to learn things that will be by your side for the rest of your life. Look at the bigger picture!
Ask about the Facilities:
Do not hesitate to ask about the facilities as this is one of the biggest decisions of your life. Ask if they have study abroad programs, Co-ops, student clubs, etc. If they offer any research opportunities, there should be quality labs and research centers.
Ask what sort of lab they have, what new equipment they have and how you work there. The representative may not have answers to all your questions, but he/she definitely knows who you could talk to.
Ask to be connected:
Make sure you ask the representative about who you can contact for specific queries. You may want to talk to a faculty member, a current student, or someone from the specific department you are interested in to know if this is going to be a right school for you.
Also, ask the representative about whom you should contact for help with your application process and if they have a local agent who can help.
Ask if they offer any Scholarships:
If you think you deserve it, ask for it. Scholarships are a huge part of being an international student, especially if you are an international student from a country like Nepal.
There are different types of scholarships available in the university.
Some are based on need, some are based on merit, some are based on diversity, and some are offered even by the specific department. Also, don't forget to ask what you will need to maintain the scholarship or if the scholarship is recurring or not.
Moreover, do not hesitate to ask about what you can qualify for, whether it increase or decrease in the future, whether you will be able to apply for additional scholarships or other kind of scholarships after completing a specific year of studies.
Every penny counts and it does more when you are a student.
Ask what Tuition and Fees would be like:
It might sound simple, but tuition fees could change with you taking courses at the higher level.
For example, in some universities; the tuition fees increase when you start your junior or senior years. So, make sure you know about fees beforehand.
In some universities, the tuition is based on credit hours whereas in some there is a flat tuition rate regardless of how many credits you take a year.
Be clear before you decide to invest, you surely want to invest wisely.
See if your program requires any Professional Certifications
If you are studying a technical program like Nutrition, Accounting, Dietetics, Architecture, etc., make sure you ask if you qualify to sit for the license or certification required to practice professionally.
Requirements differ from one state to another; therefore, make sure that you are aware of the licensing process.
What their Housing Requirement:
It's always good to stay on-campus as freshmen to know about the university, people and the place better but you might have a different preference.
Usually, international students are required to stay on-campus at least for a year or until they reach a certain age.
So, if you want to go to a school where you can stay off-campus then please check with the university representative in the fair.
Ask if you can work On-Campus:
Most Nepalese students have the desire to work on-campus.
You don't just make some money but make memories, friends, and gain some invaluable experience. You can work in cafeteria, library, or other places.
Ask what you can do On-Campus:
As undergraduate students in USA, your learning doesn't have to be limited to the four walls of the classroom.
You can learn equally from outside the classroom as learning is not just about good grades and accolades, its more about development and growth; both personally and professionally.
So, ask what kind of student organizations you can join and how the university will support you in settling down in a new culture.
There are plenty of other things that you can ask in a fair to make it productive for you but even if you ask only the ones mentioned above, you won't do yourself any harm in terms of figuring out which one of the universities present in the fair is a right fit for you.
Remember, whichever university you choose to attend is going to be your home for the next 4 years. So, make sure you will enjoy every minute of your next four years in that university.
Choose wisely and don't regret not asking questions in a fair after you reach the university because we mostly regret things that we don't do.