TOEFL vs IELTS | Which One Should You Choose?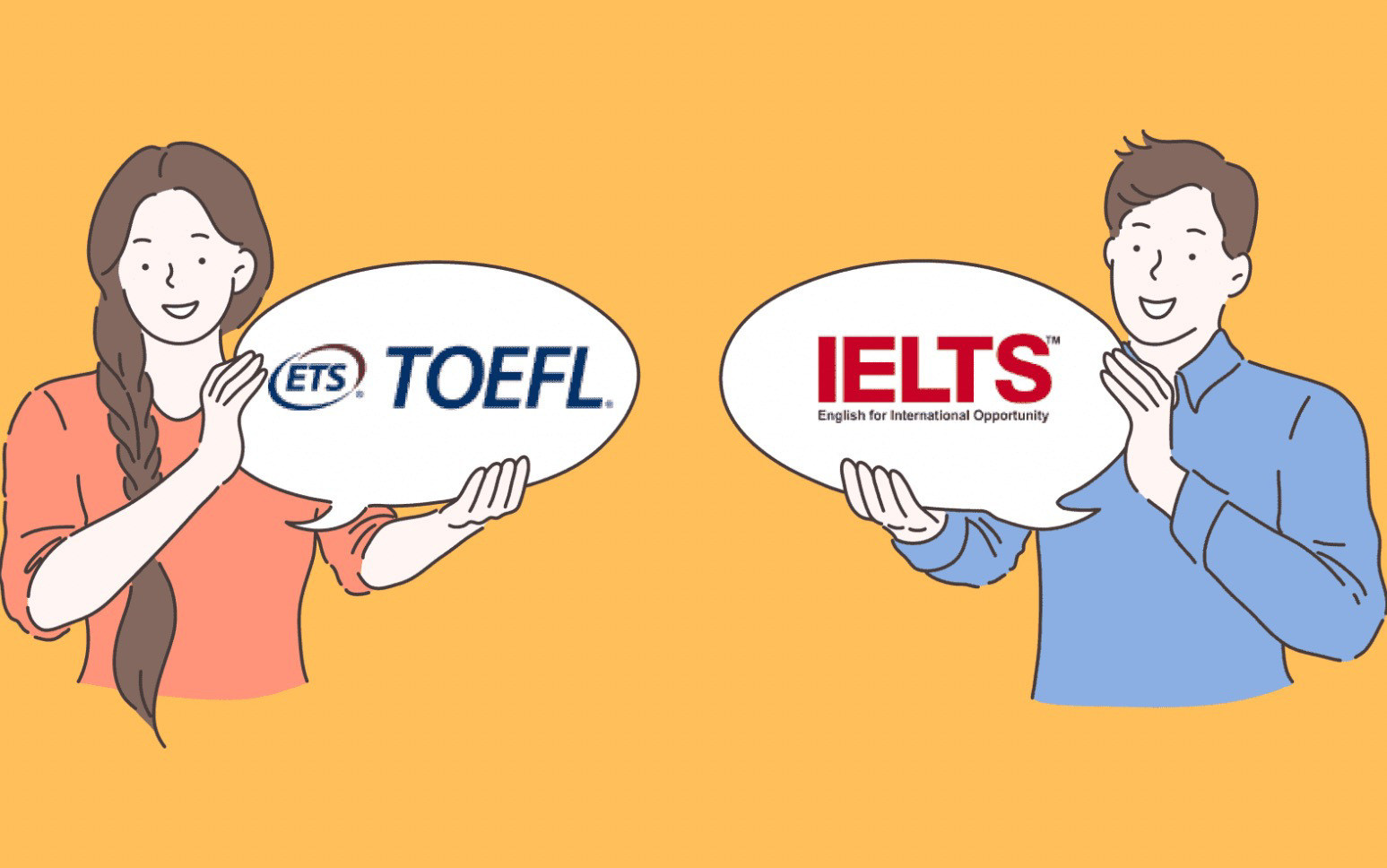 So, you have made up your mind to study abroad and now you need to prove your English proficiency. The two most popular tests are TOEFL and IELTS. How do you choose between them? This is the ultimate guide to help you pick the right exam for you.
Both tests will assess your reading, writing, listening, and speaking skills. Your scores will determine if your English ability meets the minimum requirements to study or work in an English-speaking environment.
The good news is you can't go wrong with either exam. The key is finding the one that matches your strengths and needs. This guide will compare the tests in detail so you can make the choice that's right for your future.
What Is TOEFL and What Is IELTS?
You need to prove your English proficiency but aren't sure which test is right for you. Let's break down the two most popular options: TOEFL vs. IELTS.
What is TOEFL?
TOEFL stands for Test of English as a Foreign Language. It measures your reading, listening, speaking, and writing skills in an academic setting.
What is IELTS?
IELTS is the International English Language Testing System. Like TOEFL, it tests your reading, writing, listening, and speaking, but the content and scoring are slightly different. IELTS has two versions: Academic and General Training.
TOEFL vs IELTS Comparison
Basis of comparison
TOEFL (Test Of English as a Foreign Language)
IELTS (International English Language Testing System)
Length
About 4 Hrs.
About 2 Hrs. 45 Min
Sections
Listening, Reading, Writing, Speaking
Listening, Reading, Writing, Speaking
Score
Total score of 12030 Each section
Total score of 9Each band our of 9
Administered by
ETS
Cambridge, IDP and British Council
Test Fee
$180.00
NRs. 19,500
Test base
• Computer Based Test:• Speaking section test in Computer• Needs a pretty good typing skill
(Writing essay in computer can be easy if you have good typing skill since you can edit the essay without making a mess)• Basically if you don't like paper test TOEFL is the test you choose.• American accent in Listening section• American English
• Paper based test• Speaking section test on different day with an examiner in person• Writing essay on paper might be very convenient but if you find out that you need to edit plenty of sentences after you are done writing, you might have to erase and re-write and it might be messy. Also you better don't have a bad hand writing.• If you are not comfortable with computers IELTS is the way to go.• British accent in Listening section• British English
Acceptance
Very well accepted by all Universities in USA
Might be not equally but very well accepted as well
Number of tests
Plenty every month
Plenty every month
Comparing the Test Format and Structure


When deciding between the TOEFL and IELTS, the biggest factor to consider is how the tests are structured and formatted.
Test Format
TOEFL is an internet-based test, while IELTS offers both internet-based and paper-based options. For TOEFL, you take the test on a computer at an official testing center. IELTS also has computer-based and paper-based versions, so you can choose which format you prefer.
TOEFL has four sections: Reading, Listening, Speaking, and Writing. IELTS has the same sections but also includes an additional Reading and Writing section.
TOEFL's speaking section involves recording your responses to questions, while IELTS has a live interview with a trained examiner. If interacting with an examiner makes you nervous, TOEFL may be better.
IELTS has a wider variety of accents in the listening section, including British, Australian, and others. TOEFL primarily features North American English accents.
IELTS essay questions tend to be more general, while TOEFL essay prompts are often about university life or education. Think about which style of prompts you can respond to more confidently.
Test Length and Scoring
TOEFL takes about 4.5 hours to complete, while IELTS lasts 2 hours and 45 minutes.
TOEFL scores range from 0 to 120, and IELTS scores are on a 9-band scale. Scores are graded by certified evaluators for both tests.
Key Differences in Test Content and Scoring
---
The TOEFL and IELTS tests differ in several key ways regarding content and scoring.
Test Content
The TOEFL focuses on English used in an academic setting, testing reading, listening, speaking, and writing skills. The IELTS has a more general focus, testing the same four skills for use in everyday situations.
For reading, the TOEFL may have passages on academic topics like science or history, while the IELTS may have passages from newspapers or magazines on general interest topics. For listening, the TOEFL may have conversations between students and professors, the IELTS may have conversations between friends or coworkers.
Speaking is evaluated differently too. The TOEFL uses an automated scoring system to evaluate responses to questions during a phone call. The IELTS has an in-person interview where you respond to questions from an examiner, allowing for more natural conversation.
For writing, the TOEFL usually has essays on academic issues, while the IELTS may have a letter or essay on a general topic. The types of tasks in the writing section can vary more in the IELTS.
Scoring
The TOEFL scoring is a little more straightforward. You receive a score from 0 to 120, with higher being better. The IELTS scoring is more complex, with individual scores for listening, reading, writing, and speaking that are each rated on a scale of 0 to 9. Your overall IELTS score is the average of the four sections.
Some schools and programs may prefer or require a particular test. Check with your target schools to determine which test, if, they prefer or accept. With some minor differences, both the TOEFL and IELTS are widely accepted as measures of English proficiency for non-native speakers.
Deciding Between TOEFL and IELTS Based on Your Needs
Deciding between the TOEFL and IELTS exams depends a lot on your specific needs and priorities. Both are accepted by most English-speaking colleges and universities, so you'll want to weigh the pros and cons of each.
Format
The IELTS has a simpler format with just listening, reading, writing, and speaking sections. The TOEFL, on the other hand, has reading, listening, speaking, and writing sections, but also includes integrated tasks that combine skills. The TOEFL may feel more authentic for demonstrating English ability in an academic setting. However, the IELTS format may feel more straightforward.
Availability
The TOEFL is offered as an internet-based test (iBT) and can be taken almost anywhere with an approved testing center. The IELTS is a paper-based test and may have more limited testing locations. So, availability and convenience are factors to consider based on your location.
Preparing for TOEFL vs. Preparing for IELTS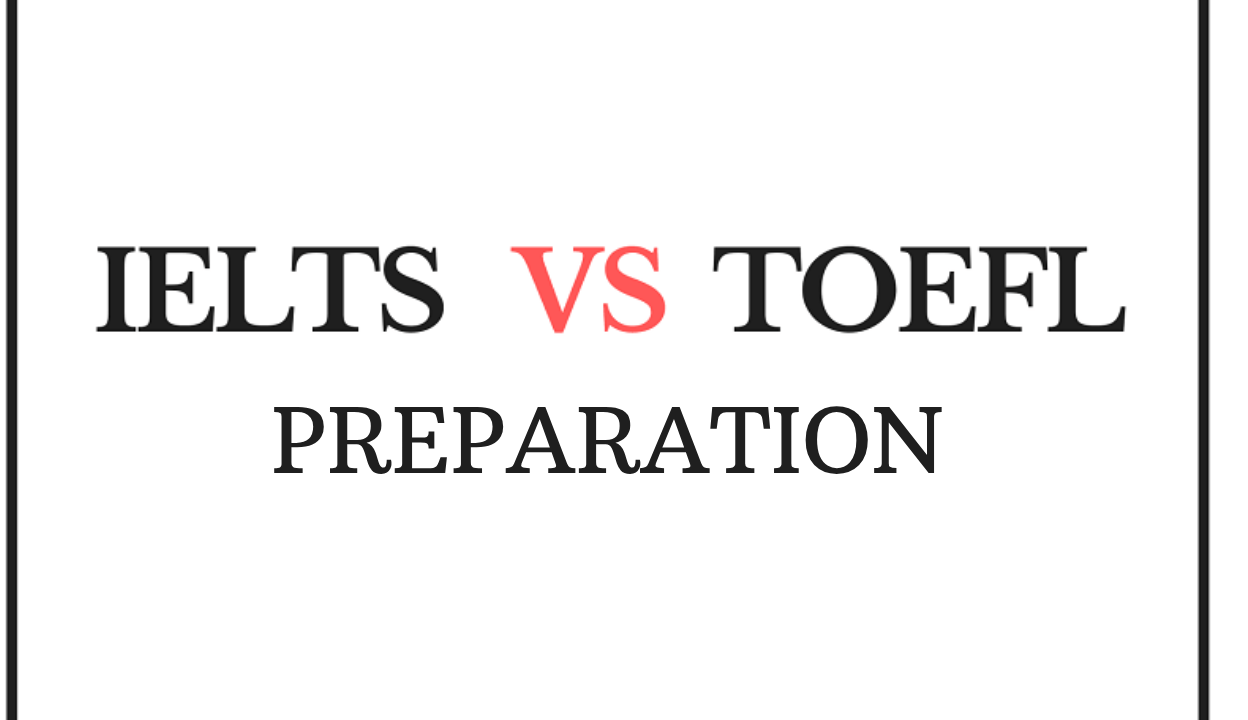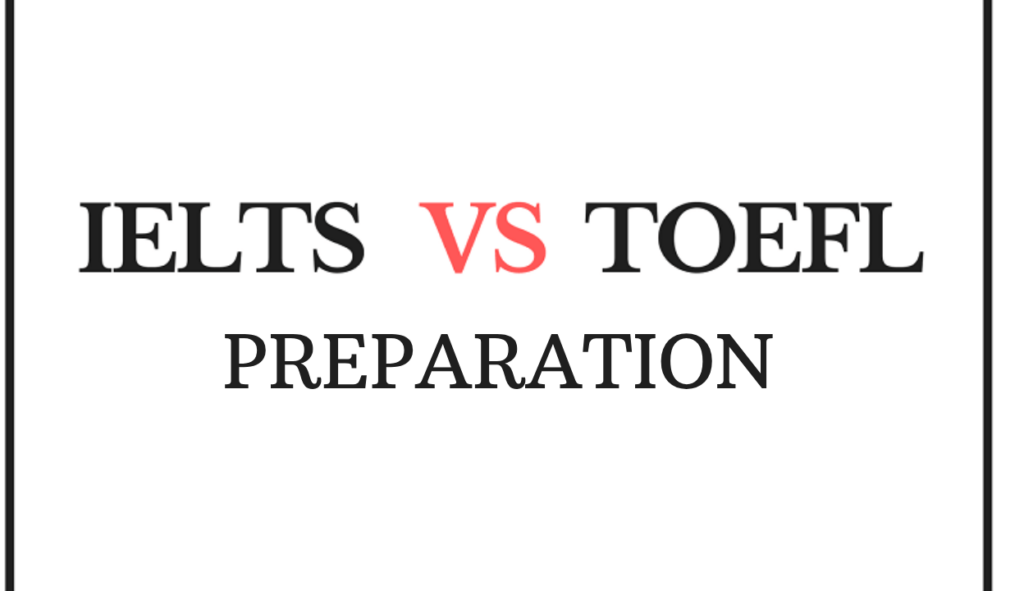 Preparing for the TOEFL and IELTS exams requires time, effort, and strategy. The good news is that with the right preparation, you can succeed on either exam. Here are some tips to help you get ready:
1. Focus your studying
For both exams, focus your preparation on the specific sections and question types. The TOEFL has Reading, Listening, Speaking, and Writing sections, while the IELTS has Reading, Listening, Speaking, and Writing components. Spend time practicing each section using official study materials and past exams.
2. Build your vocabulary and grammar
Expand your vocabulary and review English grammar rules. The TOEFL and IELTS both assess your range of vocabulary and grasp of grammar in the reading, listening, speaking, and writing sections. Study word lists, read extensively, and practice using new words in sentences. Review grammar basics like subject-verb agreement, pronoun usage, and common idioms.
3. Practice your listening skills
Listening comprehension is tested on both exams. Practice listening to academic lectures, conversations, and speeches. Focus on understanding the main ideas, key details, opinions, and inferences. Take notes as you listen to simulate the actual exam experience. The IELTS also evaluates your pronunciation and speaking style, so practice conversing about various topics.
4. Write and speak often
For the writing and speaking sections, practice consistently. Write responses to past TOEFL or IELTS essay prompts, then review sample high-scoring responses. Have conversations with others about various issues to improve your speaking skills and fluency. Record yourself and review your performance to identify areas of improvement for the IELTS speaking test.
5. Try mock tests
Take full-length TOEFL and IELTS practice tests. Familiarize yourself with the timing, format, and experience of sitting for the actual exam. Review your scores and results to determine your strengths and weaknesses so you can focus on your final preparation. Mock tests are the best way to build your endurance and feel confident for exam day.
Conclusion : TOEFL vs IELTS
At the end of the day, you need to choose the test that plays to your strengths and will give you the best shot at demonstrating your English proficiency. Think about what's most important to you – content, accent, timing, cost. The scores are interchangeable for most schools and programs, so go with what feels right.
You've worked hard to learn English, now pick the test that will let your skills shine through. Believe in yourself, prepare well, and you'll do great on either the TOEFL or IELTS. Now get out there, sign up for your test, and start practicing – your new opportunities await!
Register for the IELTS/TOEFL class in Kathmandu