Top abroad study destination for Nepalese students
Posted by

Categories

Blog

Date

August 13, 2020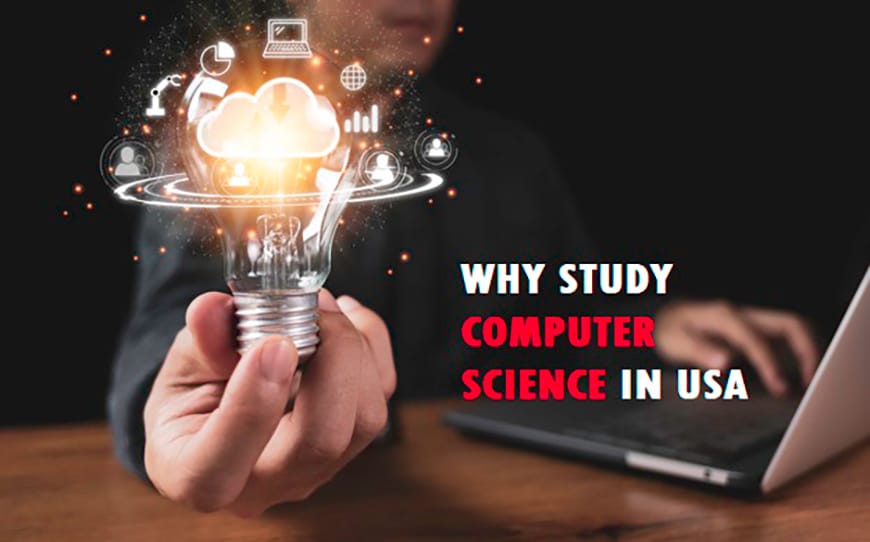 Which is the top study abroad destination for Nepalese students?
Getting an International degree is the dream of many Nepalese students at present because the educational system here in Nepal is not improvised with time which focuses more on theoretical aspects and only smaller amount of funds is invested in research activities.
Some of the reasons as to why Nepalese students want to study abroad include quality education, hands-on experiences and research, exposure to diverse cultures, access to technology, post-study work policies, permanent residency, etc.
However, choosing a right country is very tedious process. Students needs to find the right programs for their higher studies, admission requirements and immigration requirements before they choose any destinations. USA, Australia, Canada and UK are the top study destinations for Nepalese students.
▶ Study in USA
The most challenging question to students at present is where to get the right education that provides a direction to reach a step closer to their career goals. The United States of America (USA) is one of the most leading nations of the world with tremendous advancement in science, technology and is the largest economy.
It is the most desired study abroad destination considered to be ideal by many international students.
Over the years, several institutions of higher education of United States have topped QS World Ranking. 58 of the universities of USA are on the list of top 100 universities of the world.
The country provides extremely high standard of education systems with various career prospects, educational and research opportunities.
Also, it has several prestigious Ivy League, public and private universities and colleges with thousands of academic programs for international students.
Reasons to study in USA
Flexibility and liberty for students to choose their preferred degrees along with the timings, majors and minors according to their preferences is a great attraction. Universities and colleges provide research-based curriculum taught by professors and faculty with industrial experience.
Financial aids in the form of scholarships, assistantships (might be teaching or research), grants, stipend is offered to elite students considering their academic qualification, resume, test scores and experiences.
The opportunity to explore, engage, intern and work with the largest companies and corporations expands the horizon of skills and knowledge through OPT and CPT which adds a different dimension to learning.
Students are also given privilege to work part time on-campus for 20 hours a week. Exposure to the vast cultural diversity and technology, chances to travel various places and networking opportunities makes the United States of America the ultimate destination for international students.
Top Courses for Nepalese students at USA
Higher education in USA mainly are categorized in Associate Degree, Bachelor's Degree, Master's Degree and Doctoral Degree. Universities are broadly divided into two categories namely public/state and private. Average tuition fee ranges on the type of qualification and university/college you choose.
Popular courses for Nepalese students include:
Computers Science
Data Science
Construction Management
Business
Biology
Information Technology
Nursing
Accounting and Finance
Engineering
Environment Sciences
Minimum requirements for Admission in USA
There are pools of Ivy League, public and private universities and colleges for students to choose from. Students can filter out universities and colleges depending on their subject of interest, requirement criteria given from the university, location, and cost among various other factors.
Students should perform Language proficiency test (IELTS/TOEFL/PTE/Duolingo) and an aptitude test (SAT/GRE/GMAT) depending on the requirement of the program and the university. The general requirements for tests are:
Bachelor's: Overall score of 6 in IELTS, 75-80 or above in TOEFL and 1200 or above for SAT
Masters: Overall score of 6.5 in IELTS, 300 or above in GRE/450 or above in GMAT
PhD: Overall score of 6.5 in IELTS, 300 or above in GRE/450 or above in GMAT
A minimum of 2.75 is considered to be eligible and acceptable for application process in most of the universities. We also need to keep in mind that for some majors, tests like GRE/GMAT are not needed and not every college/university asks for the SAT.
Popular Universities and Colleges among Nepalese students in USA
Some of the most popular universities among Nepalese students are:
Howard University
University of South Florida
University of Central Oklahoma
Texas A&M University
Minnesota State University, Mankato
St. Cloud State University
University of Texas at Austin
University of North Texas
McNeese State University
University of Louisiana at Monroe
University of North Dakota
University of Toledo
Southeast Missouri State University
Career Options in USA
A good profession supports one to meet the basic luxury, satisfaction and comfort. Some of the promising and demanding jobs in USA listed from wide range of fields are Software Engineer, Information Security Analyst, Data Scientist, Financial Managers, Engineers, IT Managers, Nurse, Web Developers, Research Analyst, Healthcare Administrators.
Therefore, planning to study in USA is a tremendous investment and exceptional choice one can make for their future as one can never go wrong with the right education.
▶ Study in Canada
Canada is a leading destination choice of numerous international students every year. In world class rankings, 11 universities of Canada fall under top 250 universities of the world. Most of the universities and colleges in Canada are research-based and the country has secured 4th position in the World Scientific Research.
It is one of the safest countries of the world to live in and ranks sixth in Global Peace Index and ranks one in quality of life. Majority of the universities in Canada are operated by the Government of Canada.
The country has more than 70% of population who are immigrants with diverse ethnic, cultural groups comprising peace and harmony in the nation making the country an excellent choice for international students.
Planning To Study Abroad?
You don't want to miss this FREE Profile Evaluation & Scholarship Assessment opportunity!
Why Study in Canada?
Canada provides internationally recognized and innovative degree programs at affordable fees. High ranked universities, excellent acandemic programs, co-op programs, post-graduate work permit program (PGWPP) and immigration options are some of the reasons as to why international students opt to study in Canada. In terms of tuition fee and living expenses Canada is more affordable than the countries like UK, USA, Australia and other countries across the world. The country also allows to take your dependent (spouse, child under 22 and common law partner) with you if you are a graduate student and your dependent can work full time in Canada.
Academic Requirements:
The requirements of scores in your academics and English proficiency tests differ from one university to another but the general entry requirements are as follows:
The minimum score of 60% or 2.8 CGPA
Overall score of 6 in IELTS, with no band less than 6 for undergraduate students
Overall score of 6.5 in IELTS, with no band less than 6.5 for graduate students
Overall score of 6 in IELTs, with no bad less than 6 for Post-graduate (PG) Diploma courses
The universities and colleges also accept the other language tests like TOEFL and PTE.
The admission is very competitive in graduate programs like MBA, Communications, Engineering, etc. You will require a four years' bachelor's degree, relevant work experiences, SoP, letter of recommendation and English proficiency test score with no band less than 6.5 in IELTS. So, students can opt for foundation courses or diploma (2-3 years) or university transfer programs (UTP) which is generally of 1/2 years to bridge you for your undergraduate/graduate level and develop a pathway depending upon the programs you aspire to take.
Top courses for Nepalese students in Canada
The most popular subjects/courses among Nepali students in Canada are listed as follows:
Business (MBA, Accounting, Finance, Marketing, Human Resource Management, Logistics and Supply Chain Management)
Economics
Engineering (Civil, Mechanical, Electrical, Computer, Software, Networks and Security, IT)
Biological Sciences
Biochemistry
Psychology
Public Health
Hospitality
Travel and Tourism
Environmental Sciences
Media and Journalism
Health Sciences
Top universities and colleges for Nepalese students in Canada
Average tuition fee ranges on the type of qualification and university/college you choose. Basically, the average cost ranges from CA$15000- CA$27000 per year for most of the courses.
However, some courses are much affordable, and the universities also provide scholarships and assistantship to outstanding students. Some of the popular universities among Nepalese students are listed as follows:
McGill University
University of British Columbia
University of Manitoba
Nipissing University
University of Waterloo
University of Alberta
Lakehead University
University of Calgary
York University
University of Regina
Career options
Students can work for 20 hours per week during their studies and full time on vacations or term breaks. Once you complete your studies,
You are allowed to work for (8 months- 3 years) in post graduate work permit program (PGWPP) depending on the duration of your study
Opportunities to work and gain experiences while you study through co-op programs
Some of the highly paid jobs in Canada are Engineering Managers, Electricians, Registered Nurses, Scientific Researchers, Doctors, Business Executives, Health Care officers, Dentists, Medical Supervisors, Software Engineers, Construction Managers, Pharmacists, Marketing and Public Relation Managers.
▶ Study in Australia
Australia is one of the most popular destinations for international students to continue their higher education. Australia is renowned for its quality education, cultural diversity, vibrant nature along with a high standard of living. Australia is home to many research-led universities which are ranked in the top in the world.
Why study in Australia?
Australia is one of the most multicultural countries and is ranked among the safest country in the world. It is also famous tourist destination where more than 9 million tourists visit Australia for its unique nature and thousands of beaches.
International students will also have experience of great city lifestyle as all 7 major cities of Australia are listed in the World's top 100 student cities.
Australia's education system and Australian universities are considered among the best in the world. Australian institutions are fast to integrate modern innovations, techniques and trends in their teaching to ensure the highest education quality.
Nearly 700,000 international students from different parts of the world currently study in globally recognized institutions across Australia. These institutions which include the schools, vocational education and training, and higher education sectors offer around 22,000 course options to choose from.
Australia also closely regulates and monitors its education institution and is known for providing excellent support to international students through acts like ESOS that ensures the rights and information of an international student are protected and Tuition Protection Service (TPS) ensures that a student can complete their studies in another institution or receive a refund of their unspent fees if the institution is closed.
The cost of study and living in Australia is lower as compared to other major study destinations. Also, international students are allowed to work for 40 hours per fortnight during their study period and full time during their study break which a student can use to gain work experience while studying and support to pay for the lifestyle.
Another top reason to study in Australia is its Post Study Work Visa program. Any international student who has completed at least two years of academic study in Australia in a Bachelor's level study or higher will be eligible for the PSW Visa.
The duration of PSW Visa ranges from 2 to 4 years depending on the place of study classified as regional or non-regional area.
Top courses for Nepalese students in Australia
Australia is the most famous destination for Nepalese students planning to study abroad. Every year the number of students going for study in Australia is in upwards trend. Nepalese students choose to study various courses from different fields in Australia but the top preferred courses among those are:
Accounting
Business
Information Technology
Nursing
Engineering
Hospitality
Public Health
Top universities and college for Nepalese student in Australia
There are lots of universities and colleges in Australia which provide numerous courses in various fields of study. It will be a challenging job for a student to choose a university or college without adequate research. We always advise students to research about the course, location, tuition fees, facilities etc. while shortlisting the universities.
We have listed some top universities and colleges that are popular among Nepalese students:
Federation University
Western Sydney University
University of Wollongong
Victoria University
Central Queensland University
Excelsia College
Kaplan Business School
Box Hill Institute
Melbourne Polytechnic
TAFE
Minimum Requirements for admission
The academic and English language requirements differ from the course and institution you choose to study. Generally, students willing to study Bachelor's degree will require to have minimum 2.8 CGPA in their high school. But you should not worry if you score a little less as you will have options for Pathways such as Foundation or Diploma which will pave your path for getting into Bachelor's degree. And for admissions for Master's degree, you will need to score a minimum 1st division in your Bachelor's degree. Likewise, the Bachelor degree you will also have pathway options in your Master's degree if you score less than required.
Besides the academics you will also have to prove your language competency. Students generally need to meet following minimum IELTS requirements for:
– Diploma: – Overall 5.5 with no band less than 5.0
– Bachelor: – Overall 6.0 with no band less than 5.5
– Master: – Overall 6.5 with no band less than 6
– Nursing: – Overall 7.0 with no band less than 7.0
We strongly suggest you to contact your education provider or education consultancy for getting correct information on the academic and IELTS requirement before you apply.
Career Options in Australia
After you graduate in Australia you will have plenty of opportunity to enhance your skills and gain valuable experience which will be a huge advantage for your career. You can work full time in Australia during your Post Study Work Visa when you can earn pretty well along with gaining work experience.
The Australian degree and the local work experience will help you land a job anywhere in the world. You will also have a chance to settle in Australia if you can meet the requirements of the Permanent Residency.
▶ Study in the UK
United Kingdom (UK) is a combination of four countries – England, Scotland, Wales and Northern Ireland, which share open borders. It has some of the oldest cities in the world which is a home to technology, literature and business. Most of the Multinational Companies (MNCs) operating in Europe has a headquarter in England or Ireland.
Why study in the UK
History: The industrial revolution that started in the 18th century started in Britain and then spread to other parts of the world; the UK had cities centuries before the rest of the world and were some of the very first manufactures in the world.
Top Universities: 18 of the UK Universities are on the list of top 100 Universities in the world.
Sandwich courses: Most of the Undergraduate courses in the UK comes with an optional placement year while in their period of studies. It enhances the work experience and makes the graduate more valuable in the market. Placements are available for postgraduate courses as well.
Very low unemployment rates: Unemployment rate is variable depending on the city; the average unemployment rate in the UK is 4.0%. The highest unemployment rate for any city in the UK is 9%.
Post Study Work (PSW) visa: In contemporary context, the major pulling factor for international students has been the PSW visa. This opens options for work experience as well as settlement. Students have 2 years' time to sort themselves out (previously it was only 4 months).
Probably the best public transportation in the world: The UK has the oldest underground train stations in the world. The train lines in the UK links with almost all the major cities in the country.
Free health: Unlike rest of the world, health in the UK comes free of charge (except for dental issues). This service is provided by the National Health Services (NHS).
Top Courses for Nepali students in the UK
Business Studies
Accounting and Finance
Law
Economics
Art and Design
Computer Science
Mechanical Engineering
Electrical Engineering
Top Universities and Colleges for Nepali students in the UK
The list below has been developed for the most price for value universities; the universities with top ranking with the least fees.
Coventry University
University of Suffolk
University of West of Scotland
University of Sunderland
Ravensbourne University London
Buckinghamshire New University
Plymouth Marjon University
University of Wales Trinity Saint David
Oxford Brookes University
New College of the humanities
Minimum requirements for admission
Academic qualifications: 50%-60% and above for Undergraduate courses. 60% and above for Post graduate courses.
English Proficiency: 6.0 (min 5.5 each band) for Undergraduate courses. 6.5(min 6.0 each band) for postgraduate courses.
Note: These are only general entry requirements, some courses or universities demand more scores (academic and English proficiency). Some universities provide foundation courses (for UG) and pre-masters course (for PG), for students who do not meet either the academic scores or English proficiency scores or both.
Career options
Popular graduate jobs in the UK are in the following fields:
Consulting
Oil and Energy
Law
Retail
Armed Forces
Investment Banking
Accounting and professional services
Armed Forces
Note: Tier 2 visa is one of the most feasible options for settlement in the UK.