GRE Exam Timings
Posted by

Categories

Blog

Date

May 29, 2020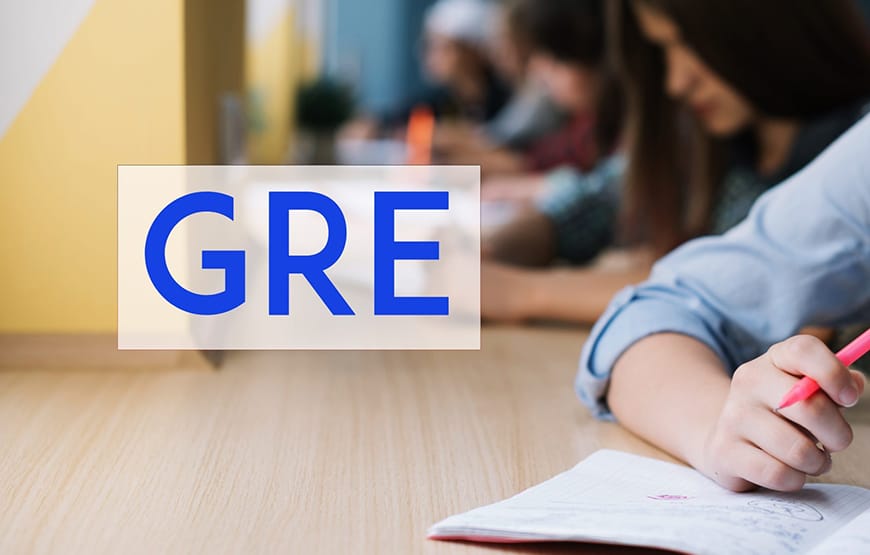 GRE is important and mostly if you are looking forward to studying any STEM-designated programs and non-Business Graduate Programs in the universities in the United States and Canada.
Nevertheless, GRE is accepted by a large number of Business schools world-wide. Thousands of Nepali students appear in the test every year and the biggest problem they have during the test is with the time management.
The test usually requires 3 hours and 45 minutes in general but knowing the format and time allocated to every section will only help students prepare better for the real test.
Details Of GRE Exam Timings
Section
Description
Allotted Time
Biographical Information
This section is simply to collect your information. Once you fill this out you will start getting emails from the universities. However, if you do not want to be receiving emails from different universities then you can simply click the box that tell ETS not to share your information.
About 10 minutes
Analytical Writing

This section requires a student to write two essays. One on "Analyzing an Issue" and another in "Analyzing an Argument".

Students will have 20 minutes to complete each essay.

60 Minutes
Verbal Reasoning
Verbal Reasoning has 2 sections with 20 question in each section. You will have 30 minutes for Each section.
60 Minutes
Quantitative Reasoning
Popularly known as Math section the Quantitative Reasoning has two sections with 20 questions in each section. Students will have 35 minutes to complete each section of 20 questions.
70 Minutes
Unscored
The Unscored section does not count towards your score but the tricky part is it's not just Unscored, it's unidentified as well. This section is included and could appear in any order after the Analytical Writing Section. The purpose of this section is to try the questions for possible use in the future tests.
30 – 35 minutes
Research
This section is used sometimes as a substitute for the Unscored section. The research section could be identified and is provided at the very end and will not count towards your score. The purpose of this section is to use the questions for RTS research purpose.
Varies
Note:
Analytical Section will always come first. The Verbal, Quantitative and Unscored/Unidentified section may appear in any order randomly so the student should be treating each section as if it counts towards their scores.
There is a 10 minutes break after the third section. For example, you will have a 10 minute break ones you complete one section after completing the Analytical Writing section.
You can select up to 4-5 University/program for your score to be reported. You will have about 5 Minutes to do so.
Accept and receive scores.
For more details, please contact our Test Coordinator or our Senior Counselors or visit the official GRE website (www.ets.org/gre).
You may also visit our separate GRE preparation and training page.