How Much Does it Cost to Study in Canada From Nepal?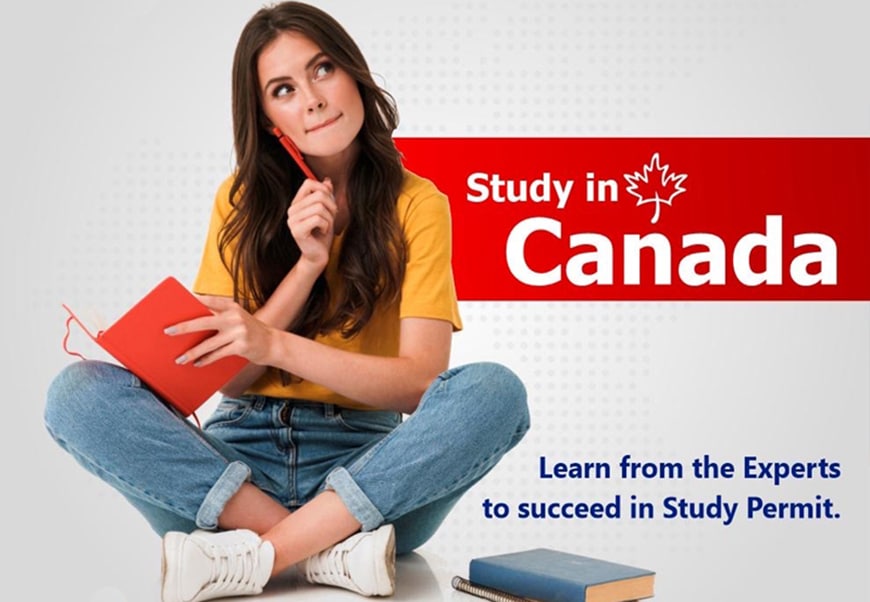 So you're thinking about heading off to the Great White North for your higher education? Studying in Canada can be an amazing experience, with world-class education, stunning scenery, multicultural and friendly community it is a perfect destination for Nepalese students.
But before you start packing your bags, you need to figure out if you can actually afford it. As an international student from Nepal, studying in Canada may seem like an expensive dream.
Tuition Fees along with other living expenses such as Food, Accommodation, Transportation, Health Insurance, and Miscellaneous costs can really add up. But don't worry, we've got you covered. This guide will give you a realistic estimate of how much it will cost to get your degree in Canada so you can start planning to make your dream a reality.
From tuition fees to the cost of living and everything in between, we dive deep into the expenses you need to budget for. By the end of this blog, you'll know exactly what to expect so you can study without surprises. Ready to start crunching those numbers? Let's go!
Unlock Opportunities in Canada
Get A Free Consultation
Tuition Fees
Tuition costs are likely to be one of your largest expenses as an international student. The first thing you should know is that there are many levels of education in Canada, including associate degrees, college diplomas or certificates, undergraduate degrees, postgraduate diplomas or certificates, master's degrees and doctorates or PhDs.
In general, undergraduate programs which include associate degrees, college diplomas or certificates and bachelor's degrees cost somewhere between $12,000 to $30,000 per year. Associate degrees and college diplomas are in general less costly than bachelor's degrees ranging from around $12,000 to $20,000 per year.
Postgraduate programs which include postgraduate diplomas or certificates and master's degrees cost around $16,000 to $27,000 Per year. And for a doctoral degree, the cost of tuition will be anywhere between $7,000 to $15,000 per year. Tuition fees vary significantly between provinces, cities and programs of study.
Living Expenses in Canada
Once you've been accepted to a Canadian university, it's time to start planning your budget. Living in Canada may look comparatively expensive, especially if you're coming from Nepal. Here are some of the major costs to keep in mind:
Food
You can expect food costs to vary widely depending on the choices you make. Nevertheless, a single person will have to spend somewhere between $250 and $450 on food each month.
Accommodation
Finding a place to live will likely be one of your biggest expenses. Rent for a one-bedroom apartment in a city like Toronto or Vancouver can cost between $1,000 to $1,500 per month. Student housing or renting a room in a shared house are more affordable options, around $500 to $900 per month.
Utilities
Cost of electricity, cooling, water, heating, garbage sums up to $130 – $160 per month. Basic phone plans with unlimited calling and texting in Canada are around $50. High-speed internet packages are another $30 to $60 per month. If you decide to dine out once in a while average restaurant meal will cost you around $10- $25.
Transportation
Getting around in Canada can cost you. Public transit fares in major cities are around $3 to $5 per ride. Monthly transit passes offer a better deal at $100 to $150. Domestic one-way airfare cost between cities averages around $150 to $300.
Health Insurance
In some provinces international students may be covered by provincial health insurance plans but generally they are required to purchase private health insurance coverage.
Some educational institutions themselves offer health insurance packages to international students which are generally included in the fees while some institutions allow students to opt for any other private health insurance.
In general, an annual coverage plans will cost around $500 to $1,000. But remember insurance might not cover everything so you need to be prepared for additional out-of-pocket costs for prescription drugs, dental care, and eyewear.
Scholarships for Nepalese Students
Tuition fees in Canada might seem intimidating for international students. However, there are several scholarships, bursaries, and financial awards available to assist reduce the expense of tuition.
Scholarships in Canada, however are very competitive and limited, and are based on a student's academic scores and background. Many Canadian universities and colleges also offer entrance scholarships and bursaries for international students based on your admission average.
These are often renewable for multiple years if you maintain a certain GPA. Some institutions waive a portion of tuition fees for the first year, while others provide a one-time cash award. Students must ensure that they satisfy the qualifications and conditions before applying for scholarships.
In addition to good academic performance, extracurricular achievements, research and project work, various entrance test scores are required for scholarship consideration. It is wise to begin the application process 8-12 months before the intake begins.
How much bank balance is required for Canada student visa?
To get a student visa for Canada, you need to show Immigration, Refugees and Citizenship Canada (IRCC) that you have enough funds to cover one year of your tuition and living expenses. As an international student from Nepal, you'll need to provide evidence of a minimum bank balance or educational loan to cover those expenses.
Nevertheless, the higher the amount the better, as it shows you have enough to cover unexpected costs and can support yourself financially during your studies.
Conclusion
So, there you have it, a comprehensive guide to estimating the costs of studying in Canada as an international student from Nepal. While the initial expenses of applications, tests, and tuition may seem daunting, many affordable paths are available if you plan well in advance.
With scholarships, student jobs, and budget-friendly living, the Canadian dream of world-class education at a reasonable price can be within your reach.
Do your research, find the right Canadian consultant, ask the right questions, look for deals, and don't be afraid to negotiate. An exciting opportunity awaits if you take that first step. Now you've got the knowledge – time to make it happen! Pack your bags, you're going to college in Canada. The adventure of a lifetime is calling.
Unlock Opportunities in Canada
Get A Free Consultation